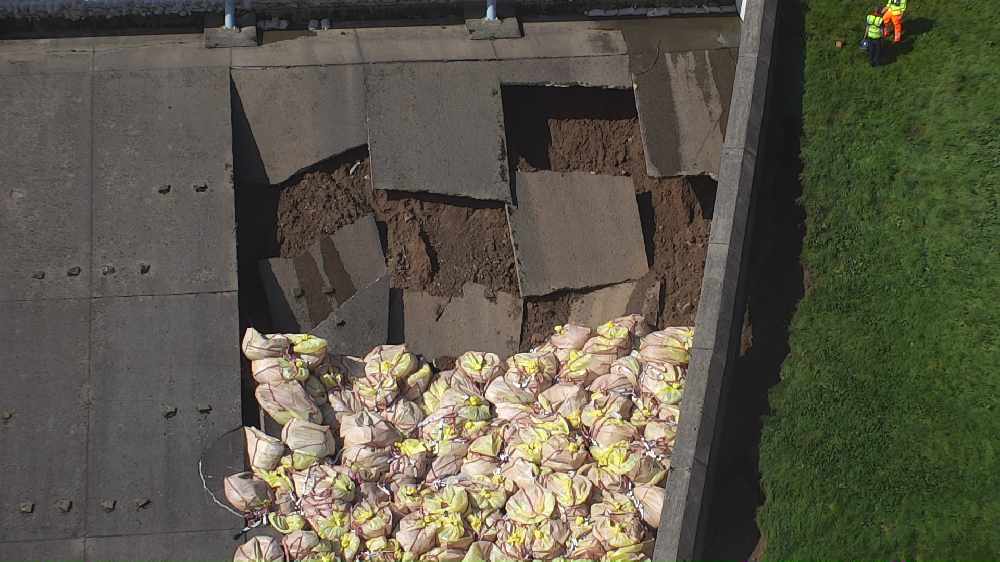 DCC Rachel Swann informed residents that those living in Horwich End can "now go home" at a meeting yesterday evening.
Police announced that those evacuated from that area on Saturday, 3 August, are now able to return to their properties.
Due to continued efforts by emergency services, the water level in the dam has been reduced to nine metres, meaning those houses are no longer in danger.
Deputy Chief Constable Rachel Swann, said: "Since Friday the Toddbrook reservoir water level has been lowered well below that required for engineers to be able to access, and survey, the damage to the interior dam wall.
"As I have repeatedly stated over the past days, as soon as it safe for residents to return then we will make this happen.
"It is my very happy duty to announce that the residents of the 55 homes in the Horwich End area of Whaley Bridge will be able to return to their properties tonight.
"While this is obviously good news for those residents there are many hundreds that are unable to return to the area.
"The dam wall still poses a significant risk to the properties that were evacuated on Thursday. Without a full assessment of the structure I am not able to be given the assurances I need to be able to say the threat to life has been eliminated.
"I am fully aware of the concerns that residents have and their wishes to get back to normality.
"You have my promise that as soon as it is safe - as we have shown today – we will get you home as quickly as possible."
Residents at a meeting yesterday (6 August) raised further concerns regarding public transport, which has been badly disrupted, lost revenue and when other areas, such as Furniss Vale, would be allowed to return.
DCC Swann noted that some areas are still in the "flood plain" and it is not deemed safe enough for those living there to return.
The Leader of the County Council was also present to direct those who have lost money to an emergency discrepancy fund and told those who wished to donate to the crisis fund to email [email protected].
In response to a question asked regarding the future of the reservoir, The Leader said: "Our immediate focus is to make the dam safe. Whether we rebuild or replace will come further down the line.
"It is very difficult to say what we will do as yet. I understand that people are very disappointed about the canal system. We are focussing on ensuing that people can get home and back into their businesses."