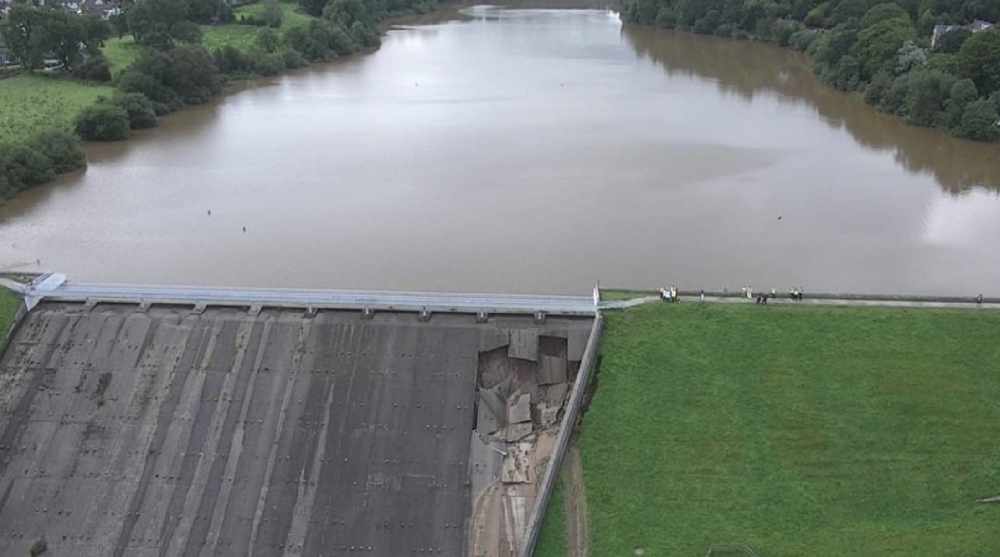 As the nation is aware over the past days a task force of hundreds has been working to pump water from the Toddbrook Reservoir and ensure the stability of the dam wall. From 1pm today (Wednesday 7 August) this has been achieved.
Deputy Chief Constable Rachel Swann said: "The hard work and dedication to achieve this has been quite simply incredible and means that I am now able to lift the evacuation order placed on Whaley Bridge and the surrounding area.
"At the forefront of our thoughts are the communities affected by this incident who have been steadfast in the face of the peril that lay behind that dam wall.
"The danger posed by the millions of tonnes of water, which would have destroyed homes and livelihoods, could not be underestimated.
"Over the coming days and weeks further work will be completed to ascertain the damage caused to the dam wall and what actions are required for the future. We must not forget that the dam is broken.
"The Environment Agency has confirmed that the measures remaining in place at the dam will be able to manage the levels of rain forecasted, modelling against a number of scenarios. With this, and confirmation of the effectiveness of the work to repair the damage done and reduce the water coming into the reservoir, I am able to confirm it is safe for people to go back to their homes.
"I am sure that the Enviroinment Agency will provide an update in due course."
While this will not be a short-term action, the immediate danger posed to Whaley Bridge, and the areas downstream in the Goyt Valley, has now passed.
Officers and partners are in the process of putting in place the plans to assist residents to return to their homes and this will be completed in the coming hours.
There will also be a visible police presence in and around the area for the next seven days to help the community and address any concerns.
Rachel Swann added: "The resolve, community spirit, kindness and generosity to their fellow residents, businesses, friends and family shown in the face of such danger has been extraordinary.
"That same kindness was given to the hundreds of multi-agency workers at the dam - whose sole focus has been to ensure the resolution to this unprecedented crisis.
"Once again, may I thank all those who have helped in the effort to save the dam and a huge thank you to the communities affected."