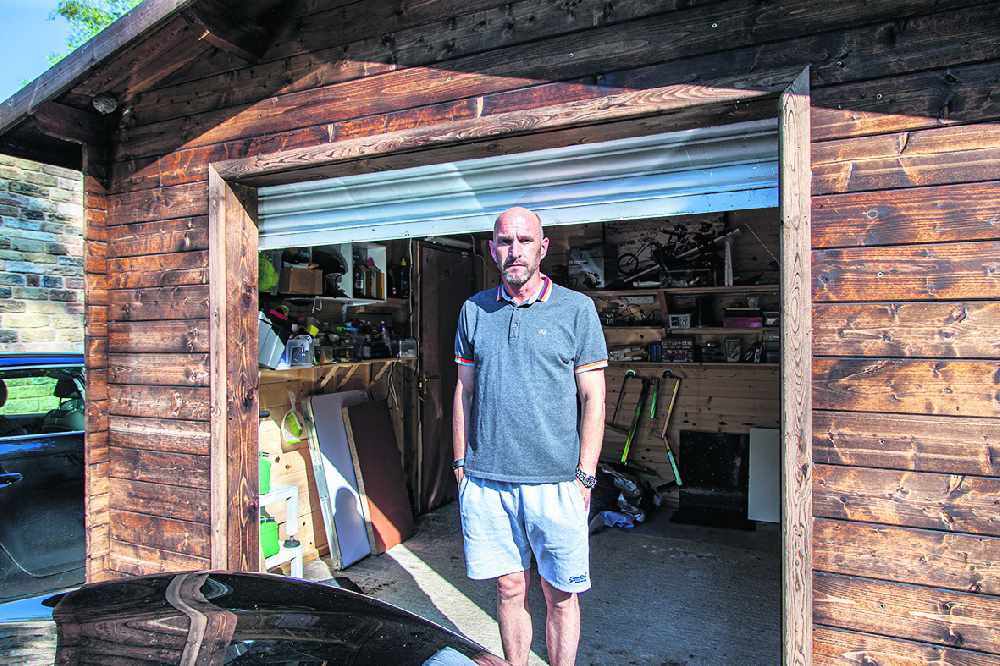 APPEAL: Paul Slack was lucky not to have been run down by the raiders.
Appeal to recover stolen motorbikes
Raiders drove a van packed with costly motor cycles at high speed towards their owner as he tried to stop them.
Paul Slack - who puts the value of the bikes at £15,000 — said: "I stood in the way but they weren't going to stop. I was almost run over."
Paul, 48, was asleep at his home in Marple Road, Chisworth, on Saturday, July 20, when he suddenly awoke at 4.15am to the sound of something being loaded into a van.
Paul was already suspicious after an unsuccessful attempt to break into his garage a few days earlier.
He jumped out of bed and raced across the road to where his pride and joy bikes were being loaded into the white Ford Transit.
But motor cycle enthusiast Paul was just too late to stop his collection - and tools worth £2,000 - being driven away.
It's believed four people wearing black balaclavas were in the van which raced off at high speed in the direction of Marple.
He says the van, registration number MF54 KFO, was involved in the theft of a motor cycle from Swizzells factory in New Mills, at 9.50pm on Friday.
Paul believes he was deliberately targeted because of the value of his bikes.
One is a very rare Honda SL125, registration number JUW 689N. Only 10 still exist.
The thieves managed to disarm a sophisticated security system at Paul's garage and cut chains holding the bikes before carrying them to the van.
One of the motorbikes was owned by Paul's partner Clare Jaggard-Smith, 42.
The couple had been planning to take a touring holiday on them in September.
Paul realises it is highly likely that the bikes are far away from Chisworth and fears they may have been stripped down.
He has posted their details and descriptions on line and says because he has spent time and money working on the bikes, he can easily recognise them if their photographs are posted for sale on line.
Paul admitted: "We are hearbroken."
The stolen bikes are:
• A Honda Crosstourer (Ltd edition camouflage colours). Reg: MD14 XAY
• Honda NC750S, Reg: WR67 0MD.
• Honda Innova scooter (In very distinctive Martini colours) Reg: DX04 EJN.
• Honda SL125. Reg: JUW 689N.
Police are asking for anyone with information about the theft to call them on 101 quoting reference number 19*379293.