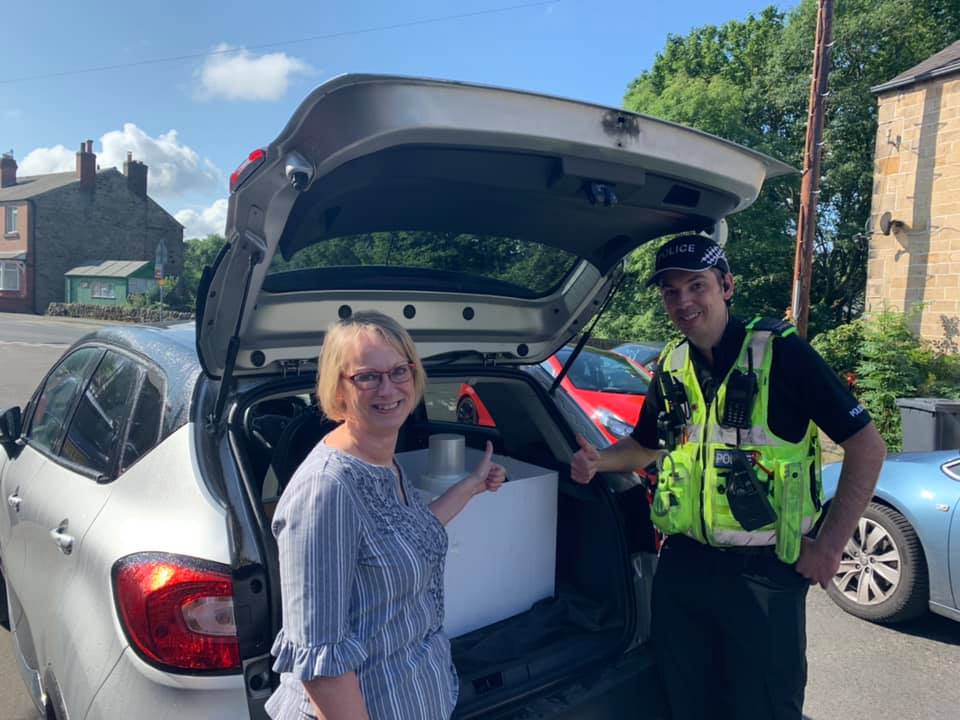 Police officers helped Whaley Bridge-based ButterCup Cakes retrieve a stranded wedding cake during the ongoing Toddbrook Reservoir incident.
Due to the evacuation warning earlier this morning, bakery owner Linda Ashcroft had to leave the bespoke wedding cake that was to be delivered to a venue later in the day.
Linda, who owns the business with her husband Ian, was forced to abandon the cake on her workbench and walk home - which they were then told to leave also.
With all roads to the village blocked and no residents allowed passage back into the exclusion zone, Linda posted a plea on the bakery's Facebook page asking for help.
Linda told us: "The cake was for a lovely couple who are getting married today at Heaton House Farm near Leek. I was so upset that the couple might not get their cake.
"I posted on Facebook this morning that we needed to pick up the cake from our studio and almost immediately got a response from Derbyshire Constabulary who said they would help if they could.
"We managed to get to the top of the road and then after discussions with the police, we were allowed access, at our own risk, for 10 minutes to collect what we needed from the premises. I then drove to the venue and finished the cake there."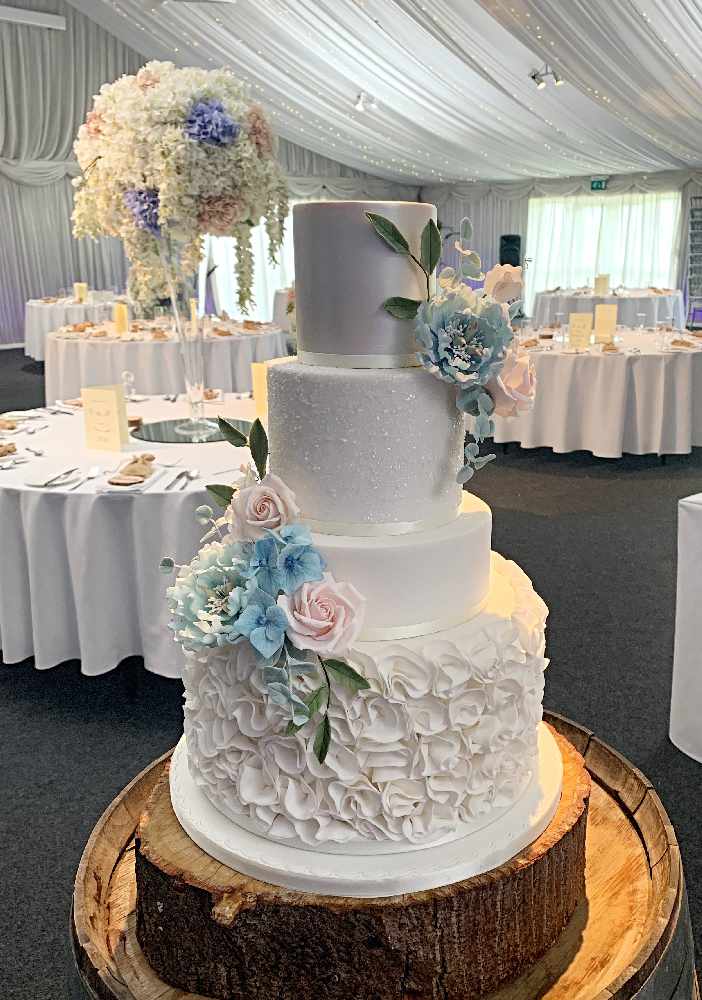 The bride was overjoyed with the appearance of the four-tiered creation, especially as she hadn't expected Linda to get through the roadblocks.
Linda added: "A wedding cake is such a special cake and we are just so relieved that we were able to deliver this one under such difficult circumstances.
"We have more wedding cakes to make next week, so we are hoping and praying that the terrible situation with the dam is resolved and we can get back to home and work... it's been the most stressful delivery of a wedding cake I've ever done!"
In another post, Linda thanked Derbyshire Constabulary for being "absolute stars" during a very tricky situation.