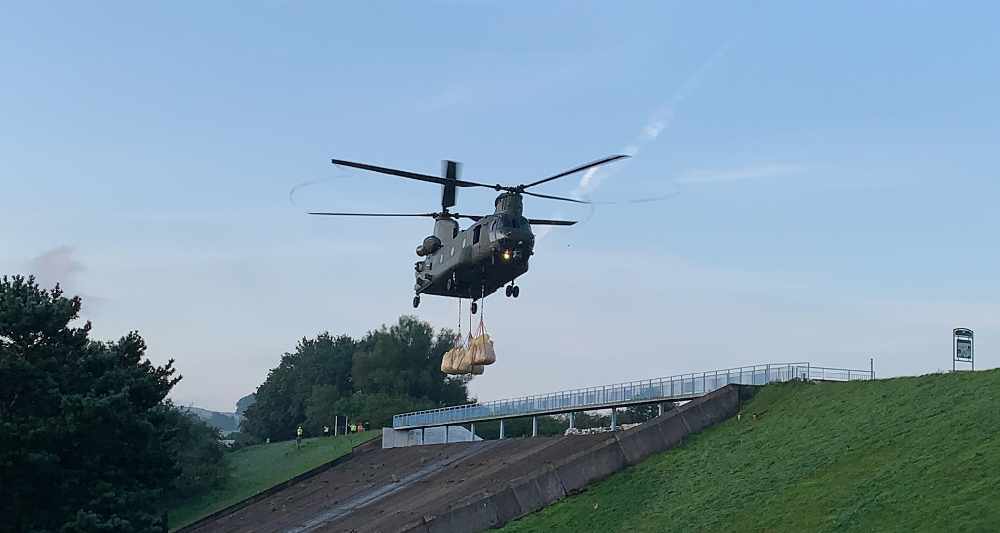 Helicopters drop 400 tonnes of aggregate as firefighters from across the country work through the night to pump water from Toddbrook Reservoir at Whaley Bridge
Two RAF Chinook helicopters have been drafted in to drop 400 tonnes of aggregate to shore up the damaged dam wall at Toddbrook Reservoir at Whaley Bridge.
The helicopters have flown in from RAF Odiham in Hampshire early this morning to assist in the emergency.
Whaley Bridge residents were evacuated from their homes throughout yesterday afternoon and last night after torrential downpours damaged the wall, prompting the major emergency, which the Environment Agency said posed a 'significant threat to life' with fears the entire town could be flooded.
Firefighters have spent the night working round the clock to pump water out of the dam, with Lincolnshire Fire Service posting these pictures of the helicopter and fire crews working at the scene.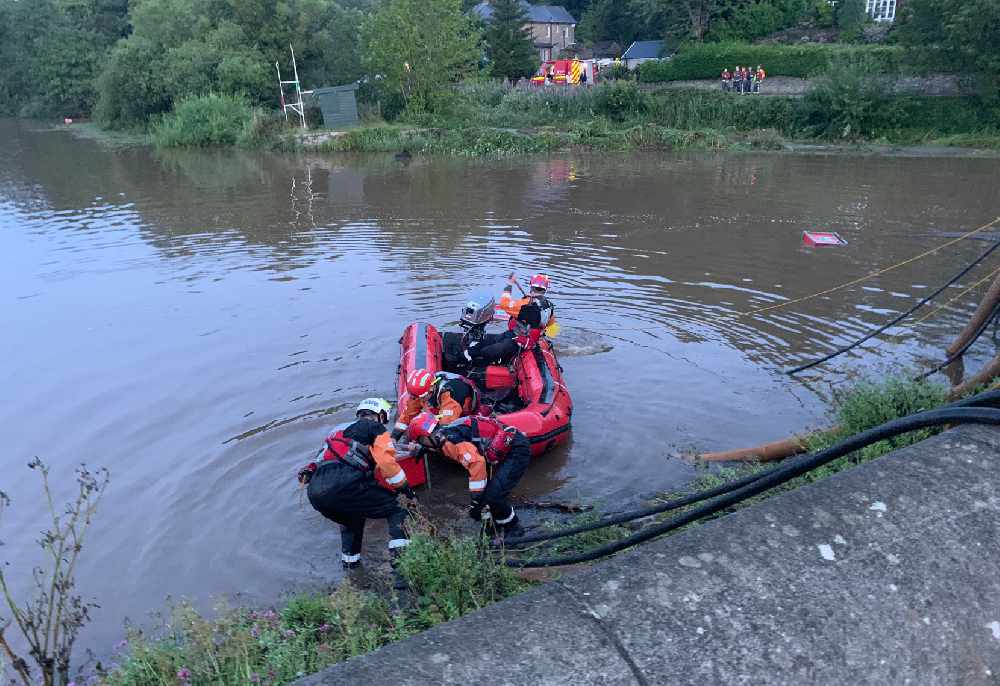 Toddbrook Reservoir contains around 1.3 million tonnes of water and has seen "extensive" damage caused by the weather, with firefighters deployed from across the country using 10 high volume pumps to reduce water to a safe level.
Many people were told to leave their homes and directed to an evacuation point at the high school at Chapel-en-le-Frith which remained open throughout the night.
Residents were bussed to local hotels in Buxton while others were taken in by nursing homes.
It remains unknown how long residents will have to stay away from their homes as the emergency work continues.