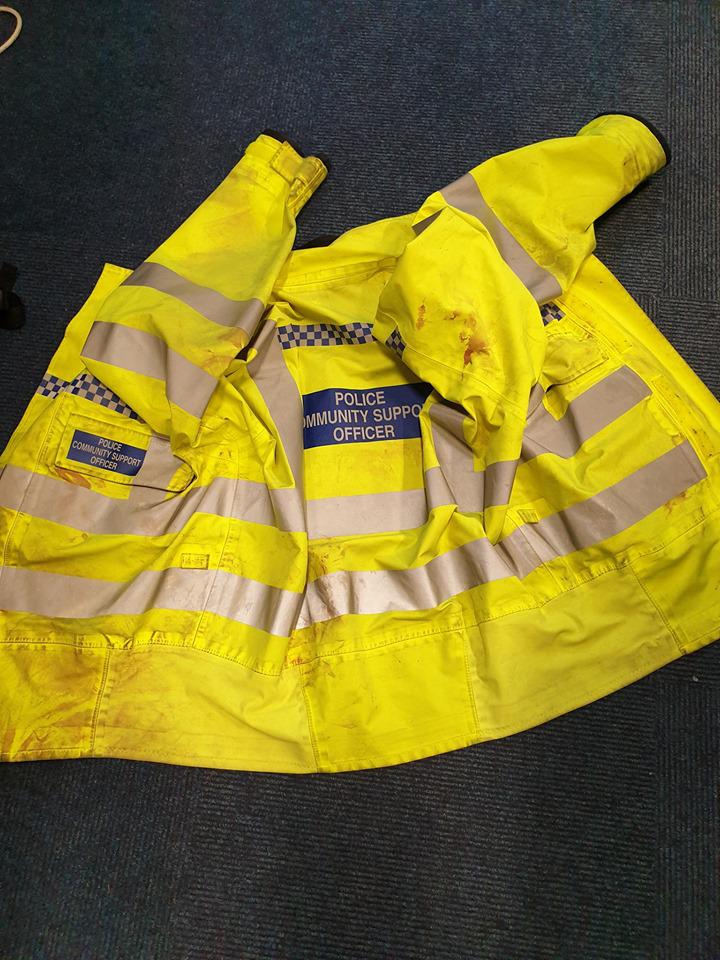 Officers were called out to numerous reports of anti-social behaviour and criminal damage on Tuesday night - resulting in two vandalised police cars, an assaulted dog-handler and bloodied uniforms.
Two teenage males were arrested.
The damage caused to police property was detailed in a Facebook post by Glossopdale Police SNT (Safer Neighbourhood Team), which pictured broken wing mirrors on the forces' cars and a blood-speckled PCSO jacket.
The post read: "Two police cars are now out of service due to the damage incurred, officers uniform has been sent for destruction and a Dog Handler was assaulted."