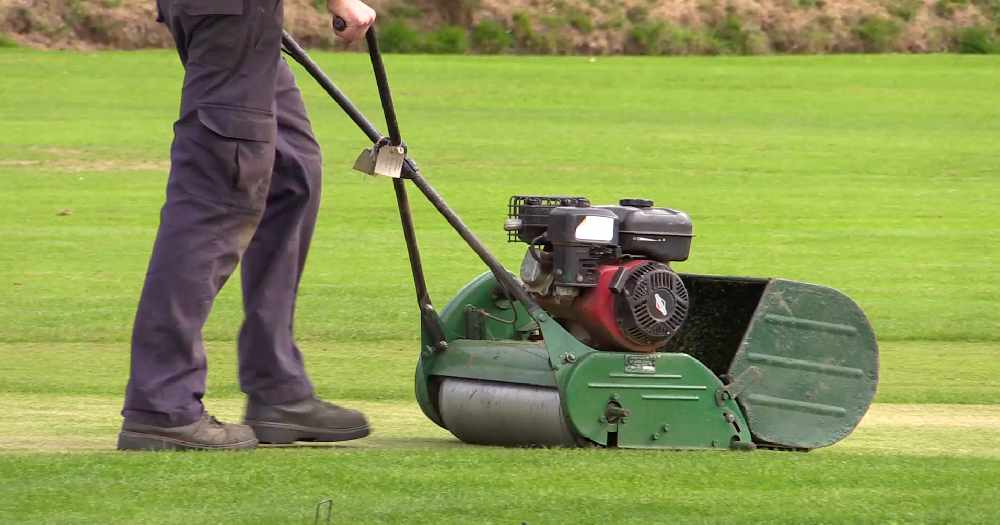 Saturday saw the league season move into the second half of the campaign and it will take a huge collapse from Denton St Lawrence to deny them the Premier Division title. 
They have a 21 point lead and the victory over campions Flixton saw a sensational performance from Scott Kirwin and pro Neil Hornbuckle. Elsewhere there were wins for Flowery Field, (over Glossop) and Denton but for the other local clubs it was a disappointing afternoon.
Premier Division
Denton SL had a staggering win over champions Flixton in a game which had the statisticians perusing the record books. For the second time in 7 days they topped the 400 mark. Scott Kirwin came to the wicket at 6-1 and remained undefeated, returning to the pavilion 47 overs later having smashed the Flixton attack to all parts. In an innings occupying 150 balls he hit 29 boundaries and a dozen maximums and finished with 245*, surely a league record. When someone scores 127* he would normally take the headlines, but pro Neil Hornbuckle had to play second fiddle, as the pair put on 284 in a mere 23 overs and left the visitors looking at a forlorn hope of chasing 431 for the win. It was all too much for them as they fell to a 303 run defeat. Ben Tighe, (4-40) led the way but Hornbuckle wasn't finished, picking up 3-19. Beween them Kirwin and Hornbuckle have now scored 1,600 runs so far and added nearly 50 wickets and look to be well on the way to securing silverware for the Sycamore Park outfit as they lead the table by 21 points with 10 games left.. Elsewhere Royton got off the mark for the season defeating Greenfield, who have fallen away in recent weeks. The closest game was at Roe Green who beat Monton a single wicket of the very last ball of the game.
Stand 115ao Clifton 118-3; Woodbank 127ao Egerton 128-5; Denton SL 430-2 Flixton 127ao; Royton 151ao Greenfield 132ao; Roe Green 205-9 Monton 204-9; Prestwich 123ao Woodhouses 125-3
Division 1A
Denton West lost for the first time since the 3rdweekend of the season as they went down at Heywood. After seeing the home side run up 251-4 the game slipped away as wickets fell regularly in the reply. There was some late order defiance from Liam Kilburn who contributed a hard-hitting unbeaten 73 as he lifted Wests to 212ao after they had fallen to 100-6 when he came in. With Moorside also winning the Windsor Park club fell to 3rdin the table. They also suffered disappointment on Sunday when they reached the final of the Premier T20 competition but tumbled to defeat at the hands of Prestwich. Glossop failed to capitalise on Wests defeat as they were well beaten by Flowery Field. The visitors to North Road managed only an average total of 157 with Mike Finan leading the way with 78. He made it a great all-round day personally running through the Glossop reply with 6-31 as Flowery triumphed by 83 runs. Finan has been a key part of the Flowery climb up the table, (they now stand 5thjust 5 points behind leaders Heywood), and has nearly 300 runs to add to his 40 wickets so far. Denton made it 5 wins for the season as they overcame strugglers Unsworth, (still without a win this year), by 4 wickets. Ali Ismail, (4-43), led with the ball for Denton as their hosts managed a below par 149. Despite losing wickets regularly the win never really looked in doubt.
Brooksbottom 264-6 Austerlands 231ao; Glossop 74ao Flowery Field 157ao; Heywood 251-4 Denton West 212ao; Swinton Moorside 176ao Uppermill 216-8; Unsworth 149ao Denton 150-6; Moorside 150-4 Glodwick 147-9
Division 1B
All three local teams, (Droylsden; Stayley and Dukinfield) fell to defeat but for Dukinfield it was an agonising loss. Visiting Walshaw, (who went to the top of the table with the win), they limited the hosts to 181ao, (Joel Morton 4-39). When Dukinfield fell to 148-8 the game looked over but fighting knocks from Jonny Gascoigne; Glynn Middleton and Oliver Davy-Day brought thenm to within 2 runs of the win as the very last ball was to be delivered. Sadly a run out left them a single run short of the Walshaw total, which would have given them 3 points. Dukinfield are now 10thand a place below are Droylsden who managed only 109 at Whalley Range – a disappointing total after an opening partnership of 61. They made the Rangers fight for the win, as they took 6 wickets. Stayley totalled 214-9, (Munir Tanzil 64; Peter Skuse 45), at Greenmount but saw the home team race to the win by 8 wickets with 12 overs to spare.
Astley & Tyldesley 176-8 Bury 179-8; Edgworth 280-7 Thornham 81ao; Greenmount 215-2 Stayley 214-9; Walshaw 181ao Dukinfield 180ao; Whalley Range 113-6 Droylsden 109ao; Heyside 203ao Westleigh 207-6
Division 2A
Micklehurst fell to a 3rddefeat in a row as they failed to challenge the total of 180 posted by leaders Elton. Jake Caudwell and Lewis Daniel each picked up 4 wickets. The Micklehurst reply never really got going and only just got over the 3 figure mark after some late order resistance from Luke Sumner.
Bury 130ao East Lancs PM 131-3; Elton Vale 87ao Roe Green 2ndXI 88-4; Littleborough Lakeside 114ao Glossop 2ndXI 116-1; Winton 233ao Prestwich 2ndXI 175-8; Micklehurst 112ao Elton 180ao; Werneth 64ao Shaw301ao
Division 2B
After narrowly failing to secure a 3rdwin of the campaign at Oldham 7 days previously Ashton travelled to Denton West 2ndXI with hopes of going one better. They saw the home team reach 202-9, (Danny Hawthorne 5-67). Once again the reply saw the weakness of the Ashton middle order after a decent start from Matt Job and Safee Raja. 83-2 turned into 101-6 inside 5 overs and after that there was no comeback as they fell to a 59 run defeat. Friarmere look a good bet for the title although both Stretford and Edenfield will push them after both having good runs over the last few weeks.
Denton West 2ndXI 202-9 Ashton 143ao; SW Manchester 152ao Whalley Range 2ndXI 156-9; Stretford 114-4 Oldham 113ao; Tottington St Johns 134ao Friarmere 347ao; Wythenshawe N/A Deane & Derby; Greenfield 2ndXI 195ao Edenfield 196-1
Division 3 East
Denton 2ndXI 217-9 Unsworth 2ndXI 166ao; Dukinfield 2ndXI 130ao Denton SL 2ndXI 134-4; Flowery Field 2ndXI 115ao Saddleworth 295-7; Springhead 96-5 Stand 2ndXI 93ao; Glodwick 2ndXI 126-4 Werneth 2ndXI 125ao; Oldham 2ndXI 45ao Heywood 2ndXI 46-4
Division 4 East
In a close game at Newton Heath the home side won by a single wicket over Ashton Ladysmith who had managed a mediocre 99ao. But they showed spirit in the Newton Heath reply, reducing them to 56-5 and fought back well at the end. With only 10 required for the win and 5 wickets left Ladysmith then picked up 4 quick wickets as Newton Heath limped home. It was however Ladysmith's 3rdloss in a row and leaves them 9thin the table.
Thornham 2ndXI 133ao Royton 2ndXI 134-6; Woodhouses 2ndXI 210ao Heyside 2ndXI 213ao; Newton Heath 100-9 Ashton Ladysmith 99ao; Ashton 2ndXI 167ao United Stars 307-7; Stayley 2ndXI 125-9 Moorside 2ndXI 128-4; Friarmere 2ndXI 108-5 Failsworth Macedonia 107ao
By Martin Frost