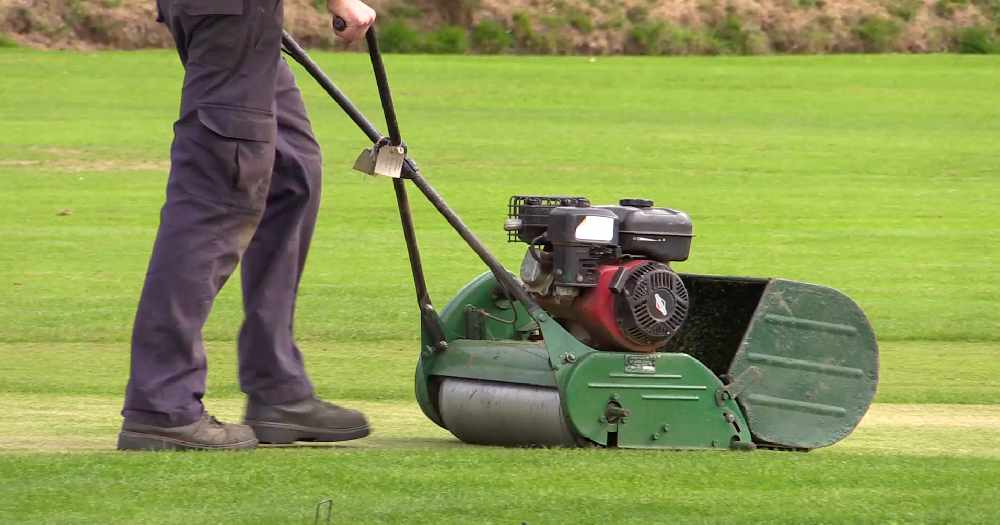 It was another busy weekend of action in the Greater Manchester Cricket League.
Premier Division
It was a 6th win for Denton SL and, with Greenfield losing to Flixton, they now have a 10 point lead at the top of the table. They travelled to meet a Woodhouses team which had won their previous two games, but the result of this one was never in doubt after DSL posted 267ao. The key to the total were two impressive knocks from pro Neil Hornbuckle, (84), and former Glossop man Matt Sonczak, (87), and it left the hosts with a target of over 5 runs an over. Woodhouses wre unable to build on an opening stand of 46, and fell away for 114. Sonczak certainly took the man of the match honours as he followed his batting exploits with a return of 5-38. DSL face a tough challenge this coming weekend as they are on the road again, this time at 3rd placed Woodbank, who blew Royton away with a 10 wicket win.
Greenfield 135ao Flixton 177ao; Monton 252-8 Egerton 210-9; Prestwich 128ao Stand 124ao; Roe Green 181-8 Clifton 183-7; Royton 101ao Woodbank 103-0; Woodhouses 114ao Denton SL 267ao
Division 1A
Flowery Field continued on their good run, making it 5 wins in a row over an Uppermill team which started the season brightly but who have fallen away in the last few weeks. Sean Gibson, (86), was the cornerstone of the Flowery innings which was given a real boost in the last 3 overs as Mike Burns, (45*) and sub-pro Jouvan van Wynngaardt, (43 off 15 balls including 6 maximums), added 59. They finished on 253-5 and it was far too many for Uppermill. They rely heavily on pro Ayaz Tasawar, and when he went without troubling the scorers the writing was on the wall. Mike Finan made it a tremendous weekend as he picked up 5-31, to add to his sensational display in the T20 clash the previous evening when he destroyed Dukinfield, taking 8-7!! Flowery moved to second in the table with the 140 run win. Denton West got a 4th successive win, moving to 3rd as they brushed aside Swinton Moorside by 8 wickets after dismissing them for 102, (Hamish Dunlop 5-30). Wests wasted no time, getting home inside 18 overs, (pro Semile Seyibokwe 50*). Glossop had an equally conclusive win in a game which lasted only 30 overs in total. They were on top of Unsworth from the start, and ran through them for 61, with 5 wickets each for Cameron Ball and Rob Adderley and then knocked them off for the loss of only a single wicket. Denton had a disappointing afternoon. They were set 206 for the win as they visited leaders Glodwick. (Ali Ismail 4-45). The reply collapsed to 38-7, and a total of 125 was only due to some late order resistance. The defeat saw Denton drop to 6th in the table.
Denton West 105-2 Swinton Moorside 102ao; Flowery Field 253-5 Uppermill 113ao; Glossop 64-1 Unsworth 61ao; Heywood 140-5 Brooksbottom 138ao; Glodwick 205ao Denton 125ao; Moorside 65-4 Austerlands 63ao
Division 1B
There was a tight game in the Tameside derby at Oxford Street when Stayley took on Droylsden. The game went the way of the visitors, who registered their second win in a week. A consistent display throughput the order saw Droylsden finish on 199-6, (Matt Halliday top scoring with 47). After a stuttering start in reply Stayley reached 170-4, (Andrew Gleave 67), with 6 overs left and were in the box seat. However, 4 wickets from M Imran turned the game, and Droylsden came out
on top by a narrow margin of 8 runs. Dukinfield secured their 2nd win of the season after posting an impressive 276-7 away at Thornham, who remain winless. Jake Fenton, (87) and Ajmal Ghafoor, (62), were the key to setting the hosts a challenging target. Pro Ernest Masuku, (4-51), made early inroads, and 3 wickets for Glynn Middleton made sure that Thornham were well adrift at the finish.
Edgworth 175-9 Whalley Range 174-9; Greenmount 258ao Bury 278-8; Thornham 201ao Dukinfield 276-7; Westleigh 183ao Walshaw 185-4; Heyside 147-3 Astley & Tyldesley 143ao; Stayley 191-9 Droylsden 199-6
Division 2A
Micklehurst made it 5 wins in a row, and climbed to 3rd, (7 points adrift of leaders Elton), as they took on rock bottom Elton Vale. Jake Caudwell is clearly relishing his return to Richmond Hill after a couple of seasons at Greenfield. He made his second century of the year, finishing with 118, and was well supported by Jonny Forrester who led from the front with 87. A total of 304 was always going to be a big ask for the strugglers, and Caudwell made it a day to remember as he ran through Elton Vale with 5-33. It was an outstanding performance and Micklehurst, with him in the side, are a force to be reckoned with in this Division.
Bury 82ao Winton 208-9; East Lancs PM 120ao Littleborough Lakeside 121-3; Elton 243-5 Glossop 2nd XI 101ao; Micklehurst 304ao Elton Vale 98ao; Shaw 257-7; Roe Green 2nd XI 95ao; Werneth 81-3 Prestwich 2nd XI 79ao
Division 2B
Ashton were made to toil at leaders SW Manchester and were taken to task to the tune of 308-8. Given the fragility of Ashton's batting this looked to be a mountain to climb. And so it proved, but there was encouragement for the Reyner Lane club as Australian youngster Matt Job took the chance for time at the crease and patiently acquired 65 as Ashton reached 182. Ashton have a chance to put some points on the table over the next three weeks and will be looking for a decent return as they meet Wythenshawe; Greenfield 2nd XI and Tottington.
Deane & Derby 154ao Edenfield 211-8; SW Manchester 308-8 Ashton 182ao; Stretford 83-1 Denton West 2nd XI 79ao; Whalley Range 2nd XI 93ao Friarmere 256-5; Wythenshawe v Tottington St Johns 52-4 (abandoned); Oldham 184ao Greenfield 2nd XI 136ao
Division 3 East
Denton 2nd XI 175-9 Heywood 2nd XI 174ao; Denton SL 2nd XI 211-9 Saddleworth 215-8; Dukinfield 2nd XI 114ao Glodwick 2nd XI 180ao ; Springhead 163-5 Oldham 2nd XI 161ao; Stand 2nd XI 174ao Flowery Field 2nd XI 113ao; Unsworth 2nd XI 202-9 Werneth 2nd XI 207-6
Division 4 East
Ashton Ladysmith secured a second win of the campaign as they beat Royton 2nd XI by 5 wickets. Royton had posted 188, 4 wickets each for Paul Reynolds and Khaliq ur Rehman). A third wicket
partnership of 86 between Anthony Rogers, (56), and David Gaskin, (40), was the basis for a success run chase as Ladysmith got home by 5 wickets with time to spare. Friarmere 2nd XI lead the way with a 100% record from completed games.
Ashton Ladysmith 191-5 Royton 2nd XI 188ao; Failsworth Macedonia 89ao Moorside 2nd XI 95-2; Newton Heath 74ao Stayley 2nd XI 110ao; Ashton 2nd XI 139-8 Woodhouses 2nd XI 143-4; Friarmere 2nd XI 180ao Heyside 2nd XI 71ao; United Stars 242-6 Thornham 2nd XI
Premier T20 – local games
Denton 172-3 Denton West 173-7; Dukinfield 66ao (M Finan 8-7) Flowery Field 68-0; Stayley 148-8 Royton 194-2;
Championship T20 – local games
Micklehurst 188-5 Springhead 152-7
2nd XI Premier Cup – Round 1 (Local Games)
Denton SL 188-2 (won DL) Denton 216-9; Stretford N/A Ashton ; Heywood 148-4 (won DL) Dukinfield 139ao; Glossop 144-9 (won DL) Bury 153-9; Flowery Field 227-9 Oldham 71ao; Denton West 174-9 Unsworth 116ao;
2nd XI Championship Cup – Round 1 (Local Games)
Droylsden 79ao Hindley St Peters 262-9; Flixton 186-7 Stayley 117ao; (Byes – Ashton Ladysmith; Micklehurst)
By Martin Frost