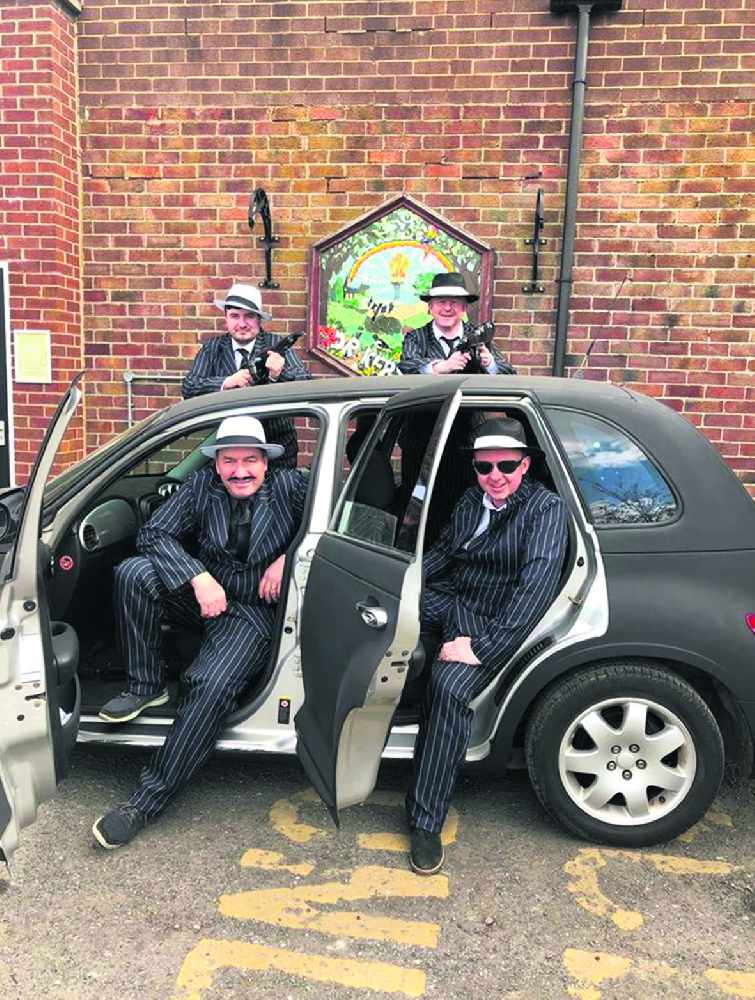 Four buddies are preparing for a fundraising mission as they journey from Mossley to Benidorm.
Karl, Paul, Richard and Jon have spent £500 on an old Chrysler Voyager with more than 100,000 miles on the clock and have customised their cruiser, gangster style, ready for the trip.
Championing a 1930s' style Bugsy Malone theme, the four intrepid pals will 'don' pin striped suits and trilbies and buddy up with participants from another 150 cars to take part in the annual charity fundraising rally.
On May 15, the port at Dover will be awash with customised cars of all colours, shapes and sizes, all ready to board a ferry to France.
At Calais, fuel tanks full and engines revving, the gangster gang will drive in convoy to Orleans. The following day they will head to Toulouse, and from there it's on to Tarragona, with the final stretch seeing them arrive in Benidorm on May 18.
About the adventure Paul Baddeley said: "I took part in the rally last year and enjoyed it so much that I convince my son Karl and mates Jon and Richard to join in the fun with me this year.
"It's a great opportunity to have fun, see the world and give something back to the community through fundraising.
"This year we're raising money for the patients and families at Dr Kershaw's Hospice in Oldham. Hospice care is a vital service and something that can help everybody and anybody. Through the whole trip we'll be wearing our Dr Kershaw's t-shirts with pride," Paul added.
Without a mechanic among them, the fearless foursome have high hopes that their Mafioso mobster motorcar will attract enough attention to win one of the prizes at the end of the rally to boost their fundraising.
You too can help the gang gather more funds for Dr Kershaw's Hospice and keep track of their journey as they post their daily antics on www.justgiving.com/fundraising/Paul-Baddeley2
If you would like to see the car and the fantastic suited and booted fundraisers for yourself, then they will be fundraising outside Chadderton's Tesco on Featherstall Road this Sunday between 11am and 5pm.