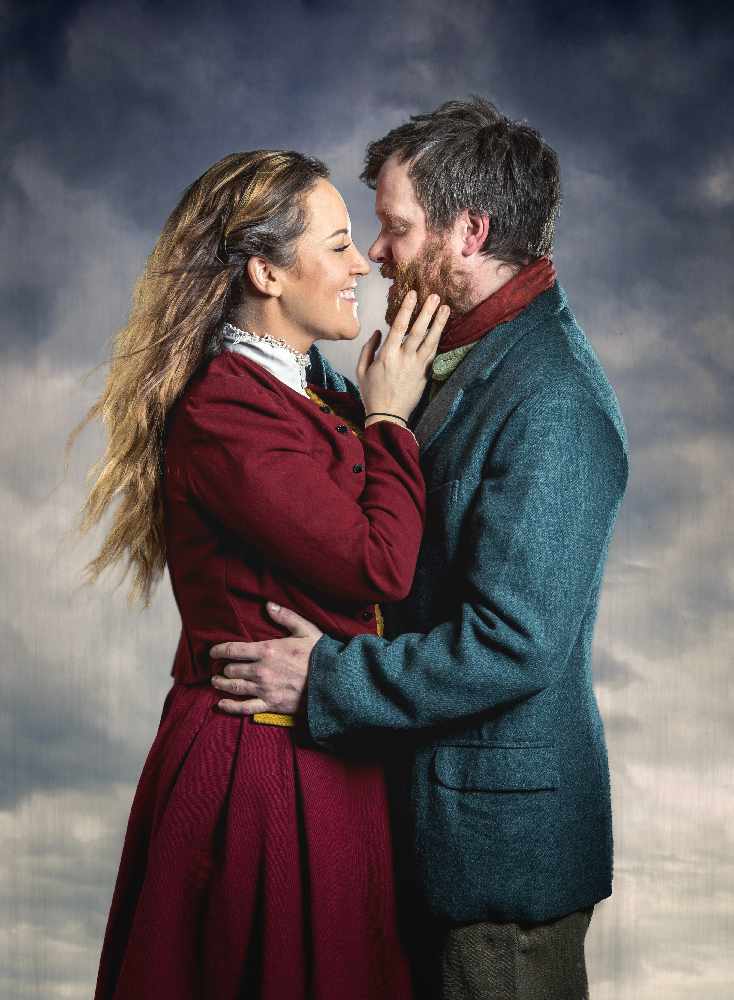 The Hired Man is coming to Oldham Coliseum this summer.
Nominated for three Off West End Theatre Awards and based on the novel by Melvyn Bragg, with a musical score by Howard Goodall (composer of West End hits Bend it Like Beckham, Love Story), British musical The Hired Man brings foot stomping rhythms and soaring choruses to Oldham this summer.
Set in Cumbria in 1898, young married couple John and Emily have just moved to a new town to start their lives together. Whilst struggling to carve a living from the land, their story is a heroic tale of love, betrayal, loyalty and community.
The cast features Coliseum favourite Lauryn Redding as Emily, who will be familiar to Oldham's audiences from previous roles in the Coliseum's hit musicals: Bread & Roses; Oh What A Lovely War and Dreamers.
Lauryn is joined by Jon Bonner (The Commitments, UK tour); Lloyd Gorman (Sunny Afternoon, Harold Pinter Theatre, London); Oliver Hembrough (Insignificance, Arcola Theatre, London); TJ Holmes (Two Gentlemen of Verona, Shakespeare's Globe/Liverpool Everyman); Lucy Keirl (The Crucible, UK tour); Lara Lewis (Daisy Pulls It Off, Charing Cross Theatre, London); Sufia Manya (Miss Littlewood, Royal Shakespeare Company); Samuel Martin (The Taming of the Shrew, Shakespeare's Globe); Tom Self (Priscilla, Queen of the Desert, Queen's Theatre Hornchurch) and James William-Pattison (Once, Queen's Theatre Hornchurch / New Wolsey Theatre).​
First published in 1969, The Hired Man was adapted into a musical in 1984. This landmark revival is produced by Queen's Theatre Hornchurch and Hull Truck Theatre in association with Oldham Coliseum Theatre. The production opened in Hornchurch in April to glowing reviews, receiving three Off West End Theatre Award (Offie) nominations: Musical Director (Ben Goddard & Tom Self), Female Performance in a Musical (Lauryn Redding) and Male Performance in a Supporting Role in a Musical (Samuel Martin).
Howard Goodall commented: "I am absolutely thrilled about this revival: three brilliant regional theatres, a wonderful creative team and a chance for a new generation of theatre-goers to see this piece that Melvyn Bragg and I first put in front of an audience 35 years ago."
The Hired Man runs from Thursday June 20 to Saturday July 6. For tickets visit www.coliseum.org.uk