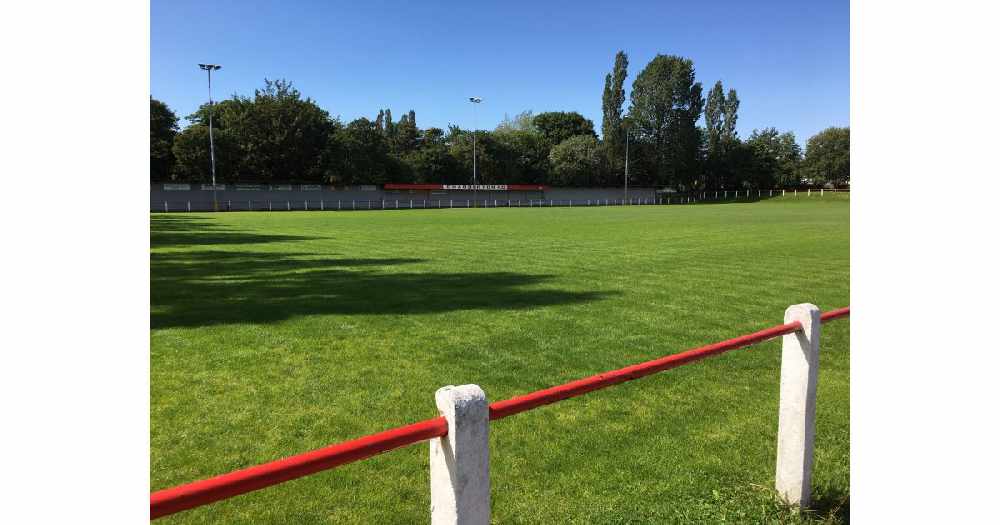 Chadderton bounce back from their midweek defeat to snatch a 2-1 win at Pilkington
It was a return to winning ways for Chadderton FC after their 1-0 defeat at Emley AFC last Tuesday. The reds came out with a hard-fought 2-1 win away at Pilkington FC in a game with plenty of chances for both sides and Manchester United legend Paul Scholes in attendance as his son Aaron made the bench for Chadderton.
From the kick-off, Chadderton looked the more dangerous team as they didn't let Pilkington near the ball for the opening ten minutes. Early on Pilkington keeper Patrick McLoughlin found himself busy as he made a great save to push a free-kick onto the bar. On the tenth minute, Chadderton's pressure paid off as a well-worked move resulted in Liam Chambers firing the ball home for a well-deserved lead.
Pilkington's best chance came just after the first goal as Luke Sephton took the ball from goalkeeper Hadlow but his effort hit both the bar and the post. Chadderton continued to press for a second and came close on a few occasions but the ball just wouldn't go in for the Oldham based outfit.
In the second half, it was Pilkington who applied the pressure and Sephton again looked to have scored but his effort trickled across the line only for the keeper to recover and latch onto the ball. Luck certainly seemed to be on Chadderton's side as against the run of play they went up and scored their second as James Dwyer headed home from close range in the fifty-fifth minute.
Luke Sephton who looked lively for Pilkington all afternoon pulled a goal back for the home side as headed in from Matty Taylor's cross on the sixty-minute mark. Chadderton looked to soak up the pressure for the remaining half hour and they did a stellar job at that. Sephton again forced a great save from Hadlow in the dying minutes and Chadderton held on for their first away win of the season.
After the game, Chadderton manager David Fish said "It was a good result, we battled hard and we showed a lot of resilience which is something we lacked in previous seasons. If I'm honest we should've been out of sight after thirty minutes but we couldn't take all of our chances and we had to show good character to hang on in the second half."
Photo: @ChaddertonFC