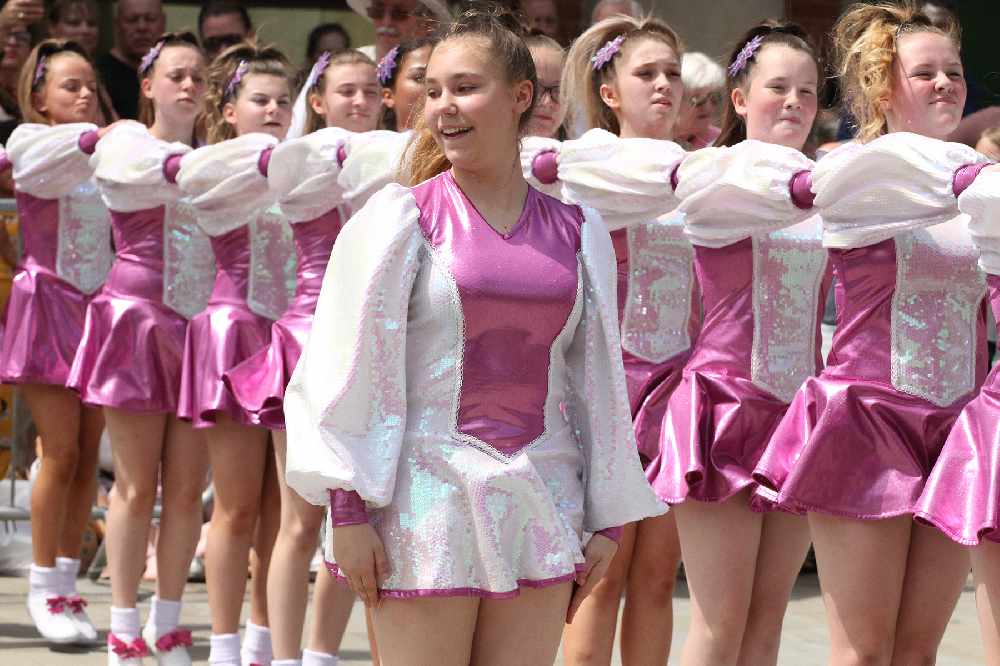 Dancers taking part in the dance troupe competition at this year's Oldham Carnival. Photo by Nigel Wood.
People flocked to this year's Oldham Carnival with plenty of fun for all the family in the beautiful sunshine.
The live stage had a variety of acts including Wild Things Drama, reggae duo Baz and Max, award-winning theatre company Footlights, singer-songwriter Olly Flavell, singer Rachel Kelly, dancer Sasha d Shiva and band Twisted mentality.
The event was compered by Raz and Mart with the resident reggae DJ Errol Williams there to entertain the crowd.
There were free activities for young people held in Parliament Square. Kids got to try a circus workshop, games arena and pirate puppet show.
The annual dance troupe competition took place in Parliament Square and there were plenty of charity and community stalls to visit on the day.
Good Cause stalls, this year, included George House Trust, OL1 Community, Children with Cancer UK, Guide Dogs for the Blind and Mahdlo Youth Zone plus many more.
Paul Davies, one of the organisers of the Oldham Carnival, said: "It was a wonderful day and the town centre was buzzing from mid-morning to close of event.
"The performers on stage were magnificent. The dance troupes were their usual best and the many charity stalls that attended had a good day too.
"I'd like to thank everyone involved including all the volunteers."
Photos by Nigel Wood.