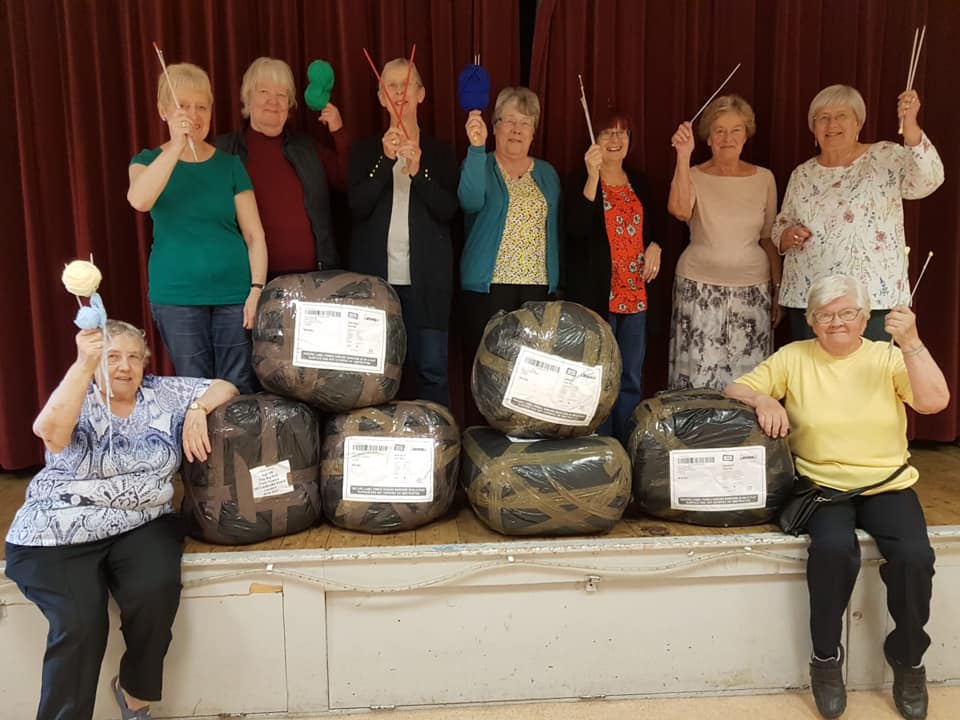 Oldham knitters are taking a well-deserved rest after creating 10,000 hats for this year's Big Knit.
The Innocent Big Knit started in 2003. The smoothie company are now famous for giving each bottle a woolly hat to wear through the Winter. These hats are knitted by volunteers across the UK and for every one knitted 25p is donated to Age UK.
Since 2003 7.5 million hats have been knitted raising almost £2.5m for the charity.
This year, Oldham has gone above and beyond knitting 10,000 tiny bobble hats raising £2,500 for Age UK Oldham.
Community and Volunteer Services Manager, Maggie Hurley, said: "When I first saw 10,000 was our target, I thought we would never make it because we struggled to get to 8,000 last year, but everyone pulled it out of the bag and we finished a couple of days early!"
People all over Oldham helped by knitting or donating wool. This included craft groups, Knit and Natter and people in their own homes. One young person took part as part of their Duke of Edinburgh and one lady managed to knit 800 hats all by herself from home.
Maggie said: "I couldn't believe she managed 800 hats, she gave them me thinking there were 700, but there were 800. She started knitting for us in January and she is going to start again in a couple of weeks to get ready for next year, she is amazing."
Maggie noticed that it was also getting more people interested in knitting, young people who were asking how to do it and people coming back to knitting after many years.
The money raised will go towards activities for older people over the winter period. In the past this has included the winter campaign, the electric blanket testing day, Christmas parties and just general activities to get more people active and together in the colder months.
Maggie added: "Everyone has been so kind, it really warms your heart and I am proud of all of them. Thankyou to everyone who knitted or donated or helped count and box up the hats, they have all been brilliant and I don't know where we would have been without them. We are going to have a break and then look to starting for next year!"