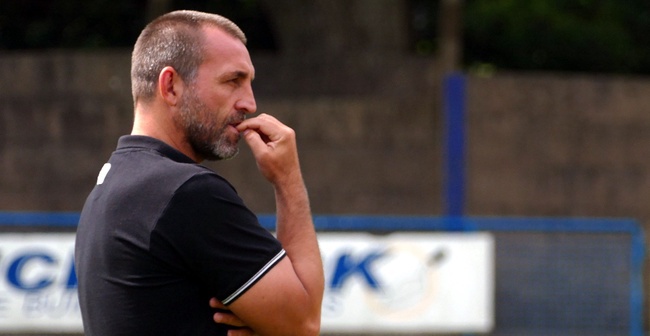 Terry Browne, chairman of London Skolars, might have been over-cooking the match we had just seen when he described it publicly as: "A great advert for rugby league."
It's doubtful whether most of those present would go that far, but nevertheless it was easy to understand where he was coming from.
Oldham's 15-14 win at the New River Stadium was a nail-biter for both sets of fans.
It was tough, rugged, close and so dangerous were Skolars on the occasional break that it could have gone either way despite Oldham's overall superiority.
Head coach Scott Naylor said he was happy with the result and even happier at so many of the qualities that Roughyeds displayed and which enabled them to win although scoring no more than a drop goal in the second half.
He said: "It needed a tough, gritty sort of performance and that's something we haven't always produced this season.
"It was particularly satisfying to see it after we were hit by horrendous circumstances in preparation due to the coach breakdown and our late arrived at the ground.
"To make the start we did (12-0 up inside 17 minutes) in those circumstances was absolutely fantastic and it allayed some of my fears that we might start slowly due to the pre-game disruption,
"We didn't get a warm-up so I told the boys to regard their first few sets as the warm-up period and then to take it from there.
"Our first couple of sets were awesome and that allayed my fears that we might still be 'on the bus' in the first few minutes.
"We settled quickly and grew into the game. That was also pleasing, but we then showed signs of rustiness in our first game for three weeks, particularly in handling.
"We also overcame the blow of losing Jack Spencer relatively early in the game, Jack having been one of our best forwards in recent times.
"That put a lot of extra work on the other forwards and the subs and I thought Ed Smith and Jimmy Beckett came through very well indeed.
"Finally, a few words for the fans. We had a quite a few down here and their vocal support was absolutely outstanding. A big thank-you to them. Their loud and proud backing made us all feel good."
by Roger Halstead