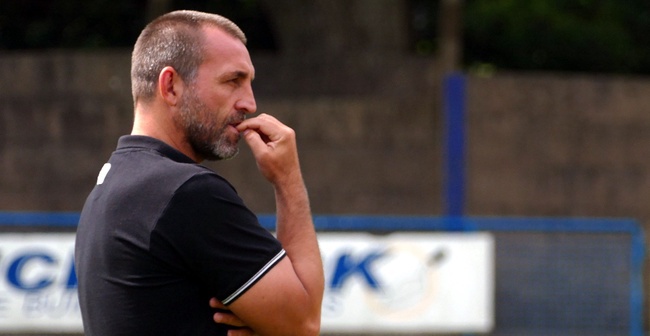 Head coach Scott Naylor will leave Oldham RL Club  when his current contract expires at the end of this season. 
He is currently one of the longest-serving coaches in the game, having been at Oldham for seven seasons.
Club chairman Chris Hamilton said: "Scott has been with us for a long time in Rugby League terms and has had a big influence over those years.
"But, like everything else, things come to an end and following the conclusion of this season we will both move on, parting on good terms.
"There is still an awful lot to play for this season and I know both Scott and the players will be fully focused on the remaining games. In the meantime the club will begin its search for a replacement.
"We hope to have our biggest crowd of the season at the Vestacare Stadium this Sunday for what should be a cracker of a game against Newcastle Thunder.
"The end of the season, which we all hope will be another successful one, will be the appropriate time to look back at Scott's long spell in charge."
Naylor would love to say farewell with a second promotion in his seven seasons at Oldham.
Victory on Sunday for third-placed Roughyeds against second-placed Newcastle Thunder would edge him closer to his dream send-off when his current contract runs out at the end of the season.
Roughyeds expect their biggest crowd of the campaign for this one and the soon-to-leave boss is banking on key forwards Jack Spencer and new-boy Ed Smith proving their fitness ahead of kick-off.
Spencer was hurt in the first half of last week's 15-14 win at London Skolars and went off never to return.
Smith, on debut and playing his first game in two years after two reconstructions of the same knee, was impressive off the bench, but felt some discomfort afterwards.
Both were in for treatment on Tuesday night, after which Naylor said he was hopeful that both would make it for weekend.
Of Spencer, he said: "Jack took a big knock and suffered a lot of nerve pain in his hip. He was a lot better from Saturday to Tuesday so we're hoping he will be ready to go by the end of the week."
He said of Smith: "In view of what he's been through in the last couple of years he was never going to emerge from his first game back feeling on top of the world and without a twinge.
"His big test will come on Thursday night when he has a full training session, but we're hopeful for him and very positive, as is he.
"He played very well indeed in his first outing for us, proving without doubt that if he comes through this challenge he's going to be a top forward for us in the all-important games that lie ahead."
Though there were "a few niggles" among the rest of the squad everyone apart from Spencer and Smith was ready to go and looking forward to going head to head with the biggest spenders in the division.
Seven wins in a row have taken Thunder to within three points of leaders Whitehaven with a game in hand, but if Roughyeds can pull it off they will leapfrog the Tynesiders, go second and enhance their chances of giving the boss the farewell he craves.
It's going to be a biggie, handled by Aussie referee Matt Rossleigh.
+ Oldham Foodbank will be at the Vestacare for the second time to receive donations from fans of tinned and long-life foods, which are in huge demand during school holidays.
The under-7s of Waterhead and Westhoughton will play a curtain-raiser, due to start at 1.30pm.
by Roger Halstead