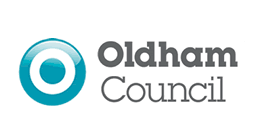 Oldham Council is looking to bring 20 empty properties back into use – and the cost to the public could be minimal or nothing at all.
The Empty Homes pilot scheme has now launched to help meet the growing demand for affordable and family size houses.
If the pilot is successful, the council plan to roll it out across the borough.
Over the next few months council officers will be looking to work closely with people whose properties have been empty for six months and above.
They can offer a range of options and solutions to people who could be losing out on around £5,000 (based on a two-bedroom property) a year in rental income.
There are around 1,100 long term empty properties across the borough - at a time when there are challenges, locally and nationally, to find people homes.
Along with increasing the number of homes available the council believes the new scheme will also benefit Oldham's neighbourhoods and economy.
Councillor Hannah Roberts, Cabinet Member for Housing, said: "Historically, the number of empty properties in our borough has been among the highest in Greater Manchester – this means families miss out on a much-needed home.
"We've done a lot of work to reduce this figure because houses that are empty for a long time can blight the areas they are in, damage neighbouring properties and drive down property prices.
"Residents have told us they want to see action taken against empty properties in their neighbourhoods, which is why we've introduced this pilot.
"We're contacting the owners of empty properties encouraging them to explore the options open to them. If you haven't heard from us please get in touch."
For more information visit www.oldham.gov.uk/emptyhomes or email [email protected]