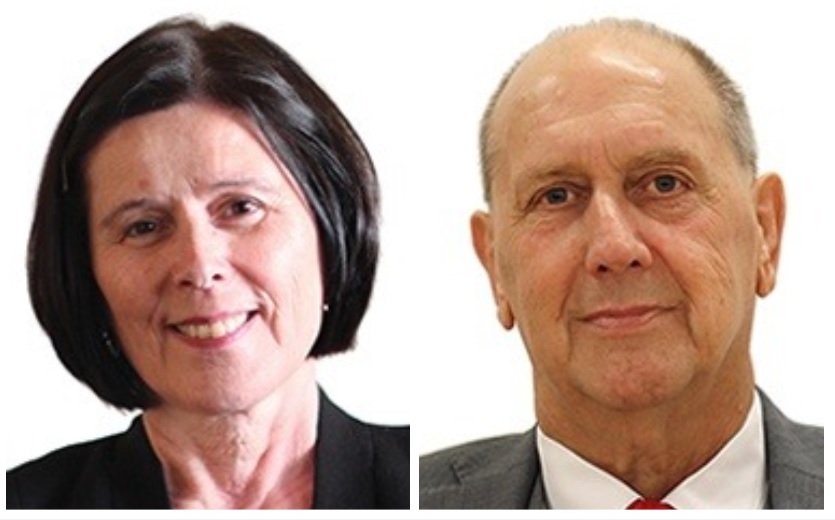 Left, Councillor Ginny Alexander who is to be the next Mayor of Oldham. R- Her husband Adrian Alexander, who lost his seat and will be her consort.
The next Mayor of Oldham has been named as the wife of the councillor due to take up the chains of office before losing his seat in the local elections.
Ginny Alexander, who represents St James ward in the council chamber, has been chosen by town hall leader Sean Fielding as the new Civic Mayor.
The selection comes after her husband, Adrian Alexander, lost his seat in Saddleworth West and Lees in the May 2 election to Liberal Democrat Sam Al-Hamdani.
He had served as deputy mayor to last year's Mayor Javid Iqbal, but was unable to take on the top role himself this month.
At the Labour annual group meeting on Tuesday night, Coun Ginny Alexander was told she would given the opportunity instead – which means Adrian will be able to serve as her consort.
However a deputy to support her has not yet been decided.
Coun Alexander said it was 'heartbreaking' for her husband to lose his seat – and mayoralty – but that he was pleased to support her in the role.
"Adrian is not the jealous type of man, he likes women that succeed and he's so happy it's been given to me," she said.
"The leader said that because of everything we have been through, and everything has been put in the place the right thing to do would be to offer you the job.
"I was crying, I was very overwhelmed, very proud and humbled.
"We were both looking forward to doing it before, and now it's just that the roles are reversed.
"I'm over the moon to be going out there meeting lots of interesting people."
Coun Alexander said her parents would have been proud of her becoming Mayor, having both emigrated to the UK in the 1950s – her father from Russia and her mother from Hungary – and met and married in Oldham.
"Mum especially would have been so pleased, she was very political, very forceful and she had her views," she added.
"I came from immigrant parents, and where I am now – it's an honour really."
Her nomination to Mayor will be voted on at the annual meeting of the full council on May 22, but this is a formality as the Labour group have agreed her nomination and hold a majority.