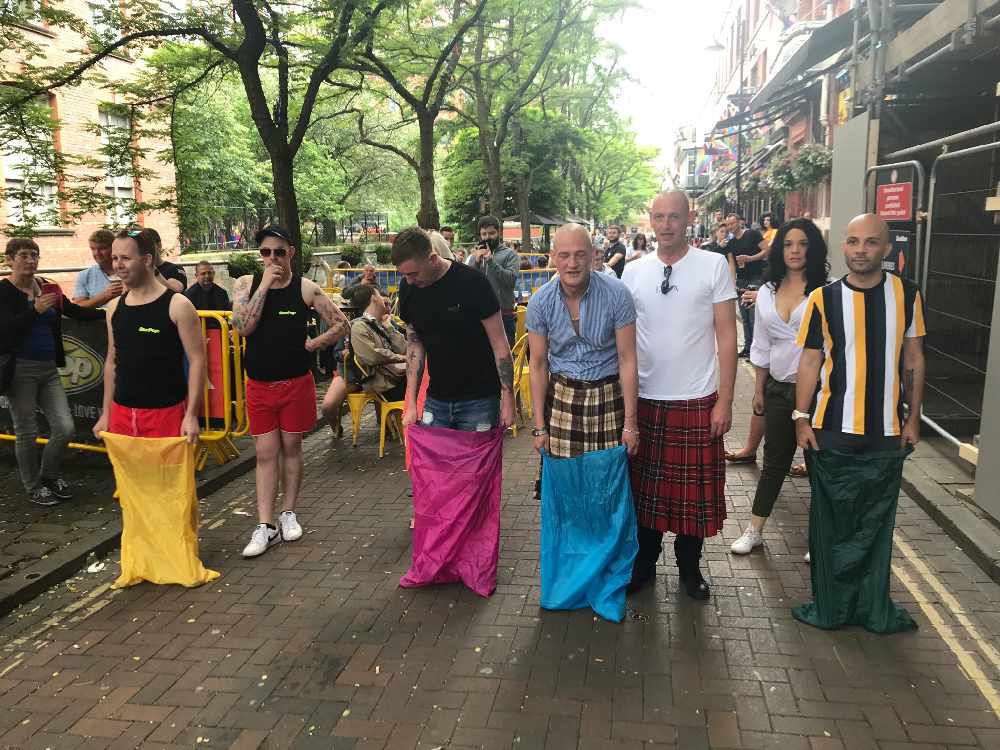 The sports day held at Bar Pop in Manchester raised over £500 for Oldham Pride.
​​​​​​​Bar Pop in Manchester raised over £500 for Oldham Pride with an old-school sports day.
The bar, on Canal Street, are big supporters of the Pride event which this year takes place in Oldham town centre on July 27. It is a special year as the event celebrates its 15th anniversary.
The sports day saw people taking part in classics such as the egg and spoon race and sack race as well as a water relay and a bean bag toss.
Teams were from the Bar Pop Show Team, Manchester Gay Gordons, The George Tavern and Oldham Pride.
Chairperson of Oldham Pride, George Campbell, said: "We are extremely grateful again to Bar Pop in Manchester for helping us raise funds for this year's Oldham pride. This was a classic example of putting the fun into fundraising. We had an absolute ball taking part and the money raised will ensure Oldham has a fantastic 15th anniversary Pride this year."
It has been a busy time for Oldham Pride who also launched their information and awareness stall at Tommyfield Market Hall on Tuesday July 2.
The stall, in conjunction with Oldham Markets, has a handmade display with a rainbow painted Oldham sign and their mascot, Fifi the Owl, who has been given a glamorous makeover.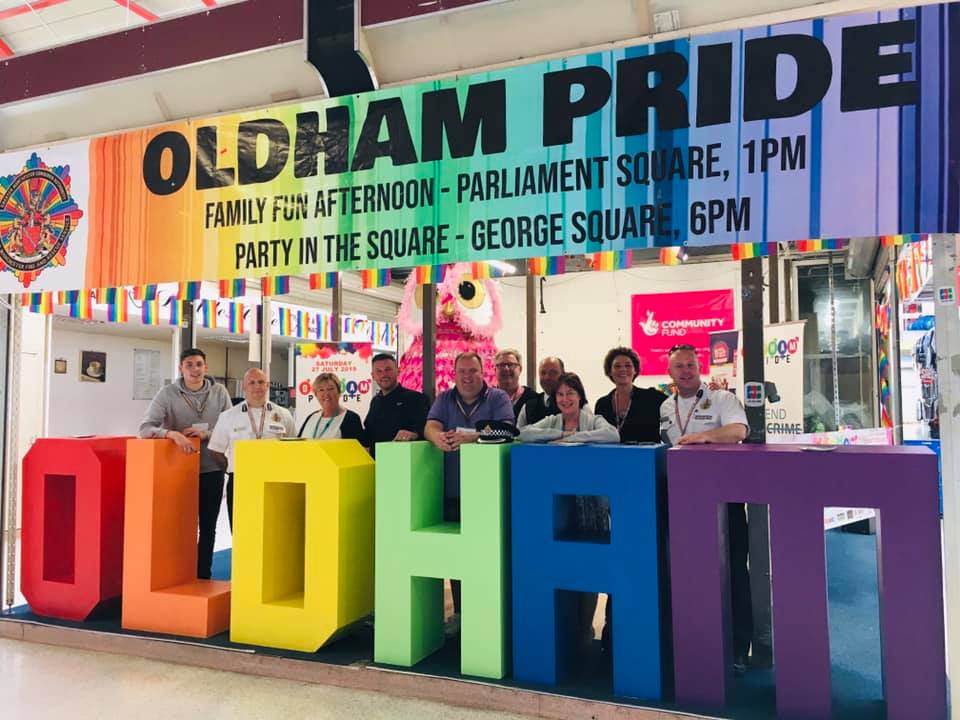 Representatives were there from Oldham Council, GMP Oldham Central and Greater Manchester Fire and Rescue Service as well as Carl Austin-Behan, the LGBT advisor to Greater Manchester Mayor Andy Burnham.
People can now visit the stall for information and to have a photo taken with the Oldham Rainbow letters and Fifi the Owl.
For more information on Oldham Pride you can follow them on social media.