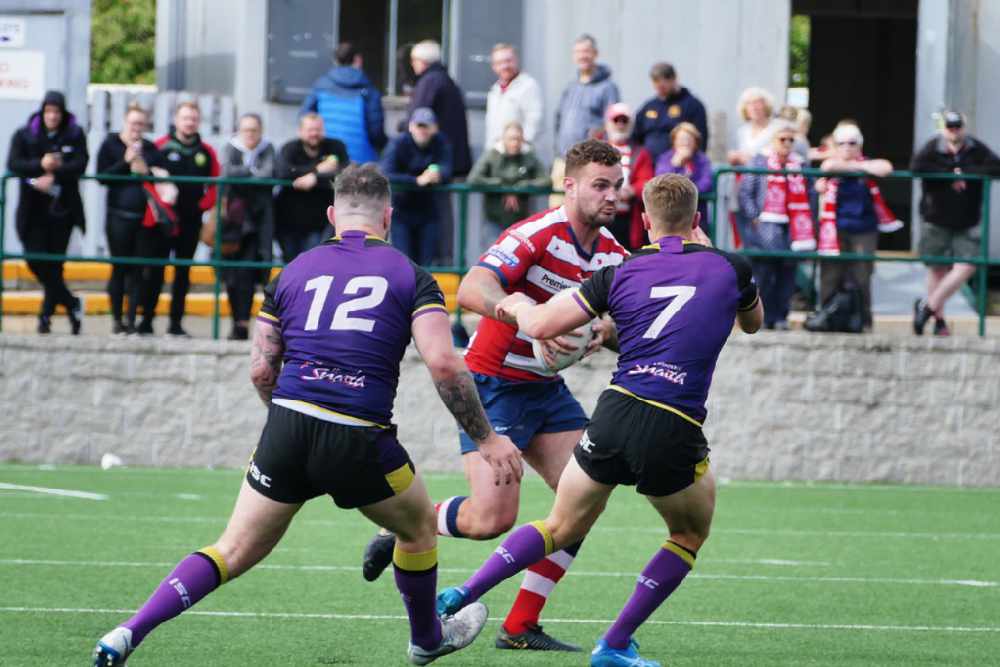 Betfred League One: OLDHAM 28- 20 NEWCASTLE THUNDER
Big second-row forward Danny Bridge scored two tries and picked up Oldham's official man-of-the-match award in a thriller at the Vestacare Stadium.
Full-back Ritchie Hawkyard and hooker Matty Wilkinson were also strong contenders for the individual award as Roughyeds produced their best 40 minutes of the year in the second half to end the Tynesiders' winning streak of seven wins in a row.
Play like this for the remainder of the season and Oldham could win each of their last three games against Doncaster at home this Sunday, Coventry Bears away and Hunslet away to guarantee a second-place finish at the very least.
They went into this game down in fourth but picked up the precious two points to climb above Hunslet and Thunder and put themselves only two points behind leaders Whitehaven, each with three to play.
Crucially, though, Scott Naylor's men have a hugely higher for-and-against points difference which means they could finish top and go up automatically if they win their last three and the Cumbrians slip up once.
If not, a second-place finish is now well within their reach and that would give massive advantages in the play-offs.
So it's all to play for when Doncaster and Rangi Chase come to the Vestacare this Sunday (3pm) when Roughyeds will be looking to replicate the brilliant form they served up to overturn big-spenders Thunder.
The Tynesiders raced into a 20-6 lead inside half an hour and looked set to chalk up their eighth successive win to keep snapping at Whitehaven's heels on their lofty perch at the top of Betfred League 1.
Oldham managed to claw back six points just before the interval when Bridge scored his first try and Paul Crook converted and that was to give the home side a massive boost going into the second half.
Said skipper Gareth Owen: "We were only eight points down, with the advantage of the stiff breeze to come. We were right back in contention. We knew it and Thunder knew it.
"It was important we scored first in the second half. We were revved-up for it; we scored early; and we never let Thunder back into the game."
Oldham totally dominated the second half with a great all-round team performance in attack and defence, highlighted by outstanding individual contributions by Bridge, Wilkinson and Hawkyard.
Johnson, Leeming, Hewitt, Joy, Law and Whiitel were also in sizzling form, scrum-half Hewitt kicking astutely and then twice taking on the defence to set up Bridge's second try and the match-clinching Gareth Owen try three minutes from time.
From just before half-time Oldham rattled up 22 points without reply to prove beyond doubt they have the credentials to finish first or second and go on to clinch promotion.
Oldham scorers: goals, Crook 4/5; tries, Johnson, Bridge (2), Leeming, Owen.
Team: Hawkyard; Aaronson, McComb, Leeming, Johnson; Crook, Hewitt; Joy, Owen, Law, Bridge, Langtree, Bent; Subs: Smith, Wilkinson, Whittel, Beckett.
Referee, Matt Rossleigh; Att: 702.
By Roger Halstead