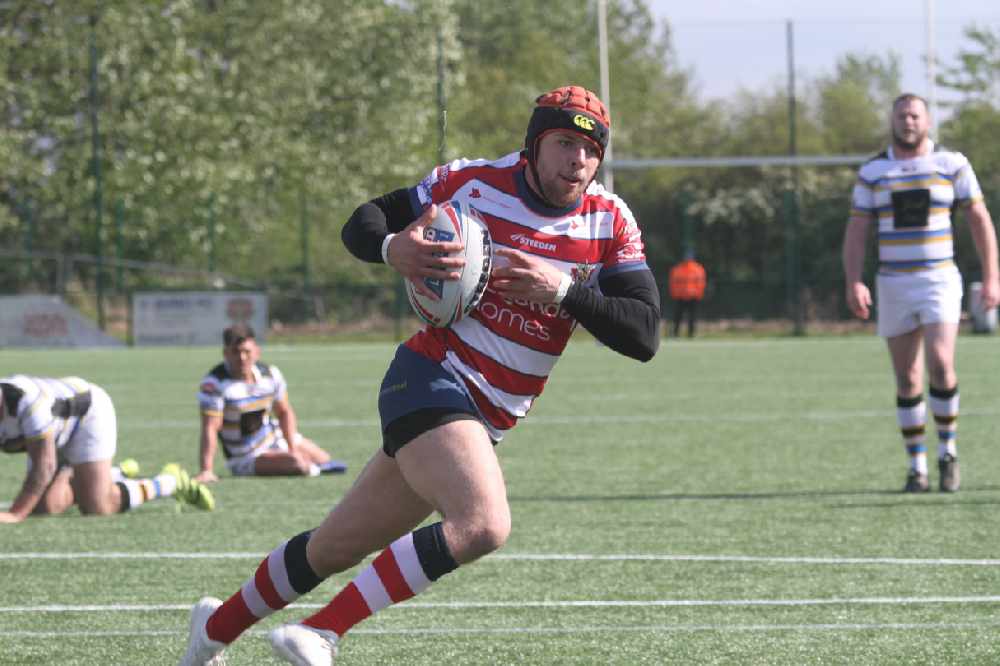 Betfred League 1's top scorers went head-to-head with the division's meanest defence in this 1895 Cup first-round tie and it was Scott Naylor's try machine that came out on top.
1895 Cup
OLDHAM 48-12 WHITEHAVEN
The rampant Roughyeds scored 14 tries at West Wales Raiders and eight more here to take their try tally in the last two games to 22 -- a phenomenal achievement and one that augurs well for further advancement in the new knock-out competition.
The 1895 Cup, for teams outside Super League, is so-called because that was the year a number of northern clubs, including Oldham, broke ranks with the RFU to form the Northern Union or, as we know it today, the Rugby League.
The final will be a double-header with the Coral Challenge Cup final at Wembley on Saturday, August 24.
Currently, Oldham are three games from the Holy Grail, but they've drawn a fellow third-tier side, Doncaster, at home in the last 16 on a date to be fixed soon so they will fancy their chances of quarter-final qualification.
With starring roles by full-back Ritchie Hawkyard, stand-off Paul Crook, centre Zack McComb and second-row pair Danny Bridge and Danny Langtree, Oldham came up with a team performance that blew the Cumbrians away.
​They arrived as league leaders but left for home shell-shocked and well beaten by an Oldham side that led 24-12 at half-time and went on to score another 24 unanswered points in the second half.
Playing crowd-pleasing wing-to-wing rugby, they had tries on the board by Langtree and Hawkyard in the first eight minutes and they never looked back.
Matty Wilkinson and Kyran Johnson added further tries before the break , both capitalising on a Cumbrian defence that was disfunctional on this occasion.
'Haven scored two converted tries on their rare sorties into enemy territory, but Oldham led 24-12 at half-time and then took ownership of the second half to add another 24 unanswered points.
Wilkinson, club captain Gareth Owen's replacement hooker, grabbed his second try after a smart break by Scott Law up the middle; centre Jack Holmes crossed twice; and Crook took his personal points tally to 20, adding a try to his eight conversions from all distances and angles.
Among the crowd was the RFL's chief executive officer Ralph Rimmer, who must have been impressed by the quality of Oldham's rugby on a day when Wembley remained a tantalising if still-distant target.
Oldham scorers: tries, Langtree (3 mins), Hawkyard (8), Wilkinson (30 and 50), Johnson (39), Holmes (68 and 77), Crook (70); Goals, Crook 8/8.
Team: Hawkyard; Johnson, McComb, Holmes, Maders; Joy, Owen, Spencer, Bridge, Langtree, Bent. Subs: Law, Gwaze, Wilkinson, Whittel.
By Roger Halstead