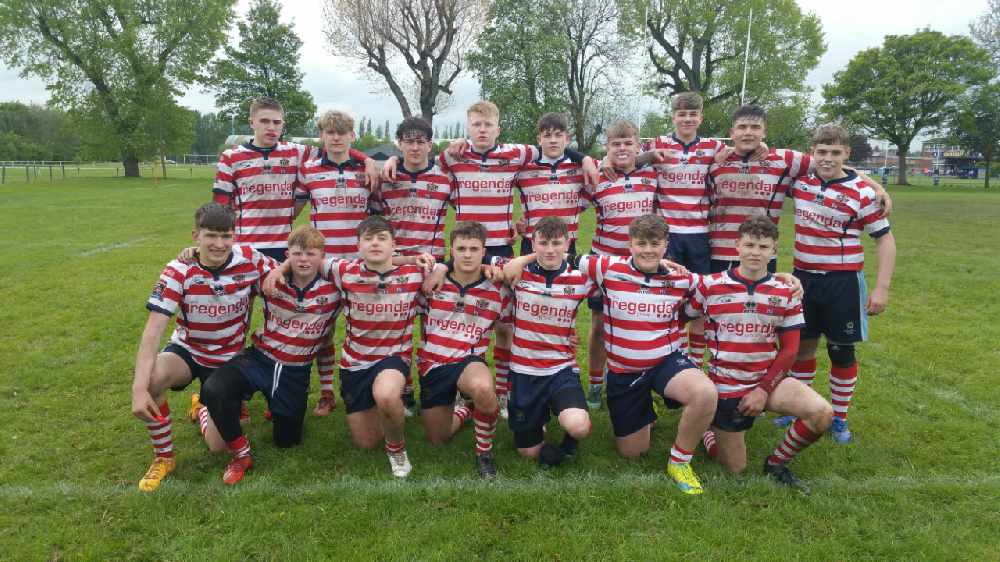 Looking smart for the big occasion  in their former Oldham RLFC kit -- a gift from the club -- the year 10 lads of Saddleworth School won through to the National final with an outstanding 14-12 win against the renowned St John Fisher School of Wigan in a semi-final played in Warrington.
Gosling, Wilson and captain Eckersley scored tries while Eckersley also landed a conversion.
Saddleworth led 10-8 at half-time and

Brierley, Turner, Hibbert, Dransfield, Ashton and Pomfrey tackled relentlessly in the second half to keep the 'pie-eaters' at bay.
Campbell, Douglas, Ratcliffe and Taylor provided short bursts of genius to ensure the local lads built solid formation attacks..
The victory was sealed by skipper Eckersley, who scored with only minutes to go.
Hoping the Roughyeds kit will bring them good luck, the Saddleworth boys now look forward to a National Final showdown in July against the formidable Brooksbank School from Yorkshire.
By Roger Halstead