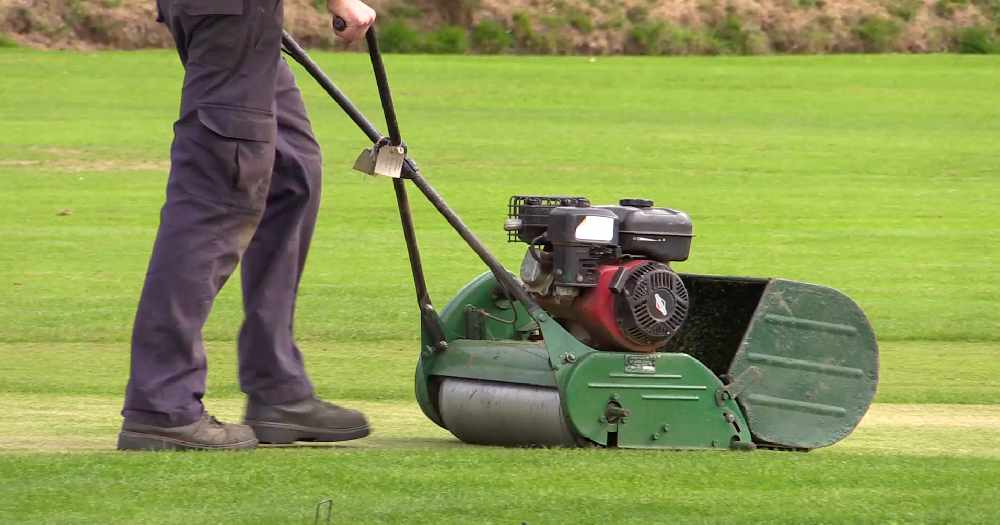 After the nigh-on complete washout the previous week the GMCL saw a full programme on Saturday and it was a decent set of results locally with 10 wins and 5 defeats. 
Sunday saw the first round of the Derek Kay Cup with progress for Heyside; Greenfield; Moorside and Woodhouses. Glodwick went out at the first time of asking at Premier Division Stand
Premier Division
Greenfield sit top of the table 2 wins from 3 games, (with the other being washed out) after beating visiting Woodbank. They limited Woodbank to 166-7, and in reply it was overseas man Harrison Woolley who led the way. He continued on from where he left off last season – a campaign in which he totalled 800 runs and was a key part of the promotion winning team. On Saturday he picked up 91 and left Greenfield comfortable 6 wicket winners with nearly 14 overs to spare. Fellow promoted team Royton have had a stickier start to this season and fell to a second defeat, this time at the hands of Prestwich. A total of 142, (pro Chirag Khurana 71), was unlikely to challenge Prestwich. But it could have been better as Royton fell from 103-1. Early inroads, leaving Prestwich at 5-2 gave the Paddock team hope but it was former Heywood man Dan Pawson, with 68*, who eased the home side to a 6 wicket win. Woodhouses are also looking for a first win after going down to visiting Roe Green. There were 4 wickets each for Alex Spender and James Coote as Roe Green totalled 232-8. The Woodhouses reply reached 79-1 but there was little thereafter as they reached 150-9 and defeat by 82 runs.
Egerton 189-6 Stand 180ao; Flixton 160-2 Clifton 155ao; Greenfield 167-4 Woodbank 166-7; Monton 167ao Denton SL 240-5; Prestwich 146-4 Royton 142ao; Woodhouses 150-9 Roe Green 232-8
Division 1A
At Leefields the two clubs promoted last year met and it was the 2018 Champions, Uppermill, who came out on top as they beat Austerlands in a close encounter. Only 17 runs separated the teams after Uppermill had batted first and were limited to 152. As ever, pro Ayaz Tasawar led the way for Uppermill with his 55 providing the backbone to the innings. Former Ashton man Peter Higginbottom has made a good start at Austerlands and he followed up his 3-43 with 27 in the visitors reply. But it was James Baron who put the brakes on the Austerlands knock. He was an important part of the Championship winning team last year and his 5-28 was vital as Uppermill took the points. Moorside came out on top in another close encounter at Denton West and were indebted to Shahid Mahmood. He came in at 85-6 and with 63 off 37 balls pushed Moorside to 175. Wests fell to 113-9 in reply but Moorside were sweating as the last pair inched towards the target. A partnership of 52 saw them get within 10 of victory. Ernest Kemm picked up 4-47 for Moorside. Glodwick made it two wins with a 49 run victory over Swinton Moorside, (Imran Asghar 4-49)
Denton 135-3 Brooksbottom 132ao; Denton West 165ao Moorside 175ao; Flowery Field 349-5 Unsworth 267ao; Heywood 156ao Glossop 193-9; Glodwick 175ao Swinton Moorside 126ao; Uppermill 152ao Austerlands 135ao
Division 1B
Heyside sit at the top of the table after a comprehensive 7 wicket win over Edgworth who totalled 172 batting first. Danny Cashin, who has returned to Little Hey Street after a season at neighbours Crompton, led the way with the ball, (4-51). Heyside wasted no time in their reply reaching the target for the loss of only 3 wickets inside 27 overs, with Jack Avery leading from the front with 55. Elsewhere in the Division the highlight was at Greenmount who piled up a huge 378-4 against a shell shocked Westleigh. Thomas Heaton got 166, an individual score which will be hard to beat this year.
Droylsden 143ao Astley & Tyldesley 147-8; Dukinfield 112ao Bury 204-7; Thornham 155ao Whalley Range 159-9; Westleigh 133ao Greenmount 378-4; Heyside 173-3 Edgworth 172ao; Stayley 144ao Walshaw233-4
Division 2A
Shaw had an imposing 162 run win over Littleborough Lakeside. Overseas man Lincoln Roberts ended with 129* as Shaw piled up 306-4. But for a 10thwicket partnership of 50 for Lakeside the margin of victory would have been greater as Tharsan Thayalan ran through them with 5-44. It was a miserable afternoon for Werneth who were routed at East Lancs PM after managing a paltry 33.
Bury 2ndXI 96ao Micklehurst 202ao; East Lancs PM 34-2 Werneth 33ao; Elton 66-3 Elton Vale 64ao; Glossop 2ndXI 205ao Prestwich 2ndXI 229-9; Roe Green 2ndXI 108ao Winton 226-8; Shaw 306-4 Littleborough Lakeside 144ao
Division 2B
Friarmere had a 4 wicket home win over Denton West 2ndXI. Jamie King, (4-30), helped to limit the visitors to 118 but Wests made their hosts fight for the victory. Oldham were set 201 to win by SW Manchester but this proved to be too many for the Pollards team who finished 63 short of the victory.
Deane & Derby 271-8 Tottington St Johns 125ao; Edenfield 27-0 Ashton 22ao; Stretford 110-7 Wythenshawe 109ao; Whalley Range 2ndXI 295-5 Greenfield 2ndXI 150ao; Friarmere 122-6 Denton West 2ndXI 118ao; Oldham 138ao SW Manchester 200-8
Division 3 East
Springhead had a second win as they beat Dukinfield 2ndXI by 3 wickets, (Parvez Hussain picking up 7 wickets in the visitors knock)
Denton SL 2ndXI 179ao Glodwick 2ndXI 96ao; Springhead 205-7 Dukinfield 2ndXI 202ao; Stand 2ndXI 84-5 Denton 2ndXI 83ao; Unsworth 2ndXI 82ao Flowery Field 2ndXI 88-2; Saddleworth 153ao Heywood 2ndXI 129ao; Werneth 2ndXI 60-4 Oldham 2ndXI 57ao
Division 4 East
Newton Heath had a big win at Ashton 2ndXI. In their imposing 260 it was Michael Clewlow, (67) and a late hard hitting knock of 42, (including 5 maximums) by David Winstanley who led the way. The Ashton reply started reasonably but they fell from 55-2 to 80 all out leaving Newton Heath top of the table. Failsworth Macedonia had a similar big win over Thornham 2ndXI, by 166 runs. Ethan Shackley, (137), starred for Macedonia.
Ashton Ladysmith 120ao Stayley 2ndXI 145-9; Failsworth Macedonia 292-8 Thornham 2ndXI 126ao; Royton 2ndXI L Heyside 2ndXI W; Ashton 2ndXI 80ao Newton Heath 260ao ; Moorside 2ndXI 179-8 Woodhouses 2ndXI 173ao; United Stars 92ao Friarmere 2ndXI 161-8
Derek Kay Perfit Cup 1stRound (Local Games)
Heyside 319-6 Thornham 110ao; Stayley 143ao Greenfield 145-4; Moorside 246-7 Clifton 96ao; Greenmount 163-9 Woodhouses 168-4; Stand 153-8 Glodwick 128ao