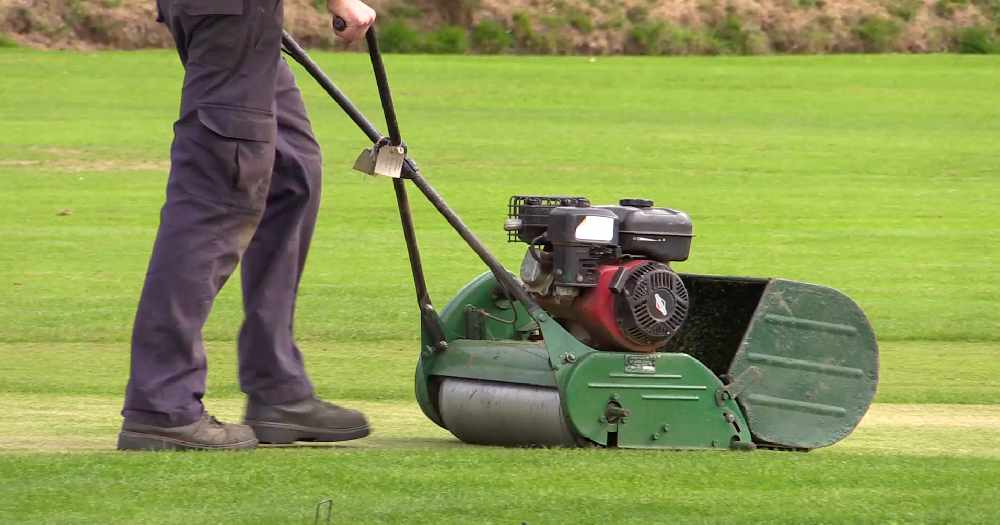 Saturday saw the league season move into the second half of the campaign and it will take a huge collapse from Denton St Lawrence to deny them the Premier Division title. 
They have a 21 point lead and the victory over champions Flixton saw a sensational performance from Scott Kirwin, (245*), and pro Neil Hornbuckle, 127*) as they added an unbeaten 284 in only 23 overs. Locally there was joy for Royton as they got off the mark for the season with a win over Greenfield. There were wins for Woodhouses; Uppermill; Moorside, (over Glodwick); Shaw, (who beat Werneth) and in Division 2B Friarmere continued their march at the top as did Saddleworth in Division 3 East.
Premier Division
Royton finally got winning points as they took on Greenfield at the Paddock. Pro Chirag Khurana had starred with 2 double centuries the previous weekend but fell early and Royton must have feared the worst. A steady performance through the middle order saw the home side inch their way to 151, which on the face of things did not look particularly competitive. However, Greenfield never really got to grips with the chase, as Khurana and Renaldo Holder picked up 3 wickets each and the visitors eventually finished 19 adrift of the Royton total. The last couple of weeks have been a boost to Royton. This first league win followed progression to the Derek Kay Cup semi final where will face Woodhouses on 21stJuly. The Medlock Road team themselves had an impressive win as they dismissed Prestwich for 123, (skipper Nick Hardman 5-38), and chased this down for the loss of only 3 wickets, (Alex Spender 42). The win leaves Woodhouses in mid-table ahead of a home game against strugglers Stand this weekend.
Stand 115ao Clifton 118-3; Woodbank 127ao Egerton 128-5; Denton SL 430-2 Flixton 127ao; Royton 151ao Greenfield 132ao; Roe Green 205-9 Monton 204-9; Prestwich 123ao Woodhouses 125-3
Division 1A
Moorside have been in good form recently, and moved to 2ndin the table with a 6thconsecutive win in completed games. This time it was Glodwick who were the victims, and the long time leaders have now slipped away after 3 defeats in a row. Glodwick struggled to 147-7 despite a fighting knock from Gustav Prinsloo, (74). The wickets were shared around the Moorside attack and in reply pro Ernest Kemm matched Prinsloo. His 74 aided by 37 from Imran Khan saw Moorside to a 6 wicket win with 6 overs to spare. Uppermill had a welcome win – their first since 11thMay. They had a great start to the season but have struggled in recent weeks. Visiting Swinton Moorside they got 216-8, with sixties for both pro Ayaz Tasawar and David Roberts. The Swinton reply fell 40 short in an strange innings which occupied only 30 overs with the wickets shared around a 6 man Uppermill attack. Austerlands remain with just a single victory so far as they went down at Brooksbottom by 33 runs having seen the home side run up 264-6. Adam Young, (70), and pro Roger Arendse, (61) put Austerlands in with a shout but there was insufficient support from elsewhere. Austerlands will look to bounce back this weekend when they travel to Denton.
Brooksbottom 264-6 Austerlands 231ao; Glossop 74ao Flowery Field 157ao; Heywood 251-4 Denton West 212ao; Swinton Moorside 176ao Uppermill 216-8; Unsworth 149ao Denton 150-6; Moorside 150-4 Glodwick 147-9
Division 1B
Heyside lost the lead after a defeat at the hands of Westleigh and wins for Walshaw and Astley saw them take the top two spots. A half century from Jack Avery, (51) and consistent contributions through the middle order ended with Heyside finishing on 203. However, it was not really a challenge for Westleigh as they romped home inside 32 overs despite a sound contribution from Danny Cashin, (4-45). Heyside will now look to regain top spot as they take on mid table Greenmount at Little Hey Street on Saturday.
Astley & Tyldesley 176-8 Bury 179-8; Edgworth 280-7 Thornham 81ao; Greenmount 215-2 Stayley 214-9; Walshaw 181ao Dukinfield 180ao; Whalley Range 113-6 Droylsden 109ao; Heyside 203ao Westleigh 207-6
Division 2A
In the local battle Shaw trounced Werneth and are in second place pushing leaders Elton hard. Shaw made the Werneth attack toil as they ran up 301. Graham Simpson, (65), and pro Dilanka Sandakan, (56), provided the foundation and were well supported throughout the rest of the order. Nazmul Torodfar, (5-59), was the pick of the Werneth attack. The target was all too much for the Coppice team as they fell to 21-6 inside 12 overs and eventually managed just 64, leaving Shaw winners by a massive 237 runs.
Bury 130ao East Lancs PM 131-3; Elton Vale 87ao Roe Green 2ndXI 88-4; Littleborough Lakeside 114ao Glossop 2ndXI 116-1; Winton 233ao Prestwich 2ndXI 175-8; Micklehurst 112ao Elton 180ao; Werneth 64ao Shaw301ao
Division 2B
Friarmere look to be marching on to the title and now have a 10 point lead over 2ndplaced Edenfield and still have a 100% record from completed games. They visited Tottington and made the home attack suffer as they finished on 347ao. Adrian Du Toit came in at 21-3 and dominated things thereafter. He finished with an unbeaten 156 and now has 787 runs so far including 6 half centuries and 2 tons, and averages 98. He has been a key to Friarmere's success this season but is well supported as evidenced by the attack which blew the hosts away for 134, (Abid Hussain 5-39). Oldham were well beaten by 6 wickets at 3rdplaced Streford having managed a meagre 113 and hopes of pushing the leaders are now receding.
Denton West 2ndXI 202-9 Ashton 143ao; SW Manchester 152ao Whalley Range 2ndXI 156-9; Stretford 114-4 Oldham 113ao; Tottington St Johns 134ao Friarmere 347ao; Wythenshawe N/A Deane & Derby; Greenfield 2ndXI 195ao Edenfield 196-1
Division 3 East
Saddleworth maintained their 100% record from completed games as they comprehensively trounced Flowery Field 2ndXI after finishing on 295-7. Frannie Sutherland top scored with 53 but was well aided by contributions from 5 other batsmen who all got more than 30. It was too much for the hosts as they stumbled to 115. Springhead are still doing well and picked up a 7thvictory after a fairly routine win over Stand 2ndXI. Lee Bayliss finished with 4-39 as Stand fell for 93, and despite losing 5 wickets in reply Springhead got home inside 19 overs.
Denton 2ndXI 217-9 Unsworth 2ndXI 166ao; Dukinfield 2ndXI 130ao Denton SL 2ndXI 134-4; Flowery Field 2ndXI 115ao Saddleworth 295-7; Springhead 96-5 Stand 2ndXI 93ao; Glodwick 2ndXI 126-4 Werneth 2ndXI 125ao; Oldham 2ndXI 45ao Heywood 2ndXI 46-4
Division 4 East
In a close game at Newton Heath the home side won by a single wicket over Ashton Ladysmith who had managed a mediocre 99ao, (Lee Barrow 4-30 and 3 wickets each for Michael Clewlow and David Winstanley). In the reply after being reduced to 56-5 Newton Heath got within 10 of the win and then lost 4 wickets leaving the final pair to inch them over the line. Failsworth Macedonia managed a mere 107 against Friarmere 2ndXI and despite 4-57 from Cory McLeod in the reply they saw the hosts win by 5 wickets.
Thornham 2ndXI 133ao Royton 2ndXI 134-6; Woodhouses 2ndXI 210ao Heyside 2ndXI 213ao; Newton Heath 100-9 Ashton Ladysmith 99ao; Ashton 2ndXI 167ao United Stars 307-7; Stayley 2ndXI 125-9 Moorside 2ndXI 128-4; Friarmere 2ndXI 108-5 Failsworth Macedonia 107ao