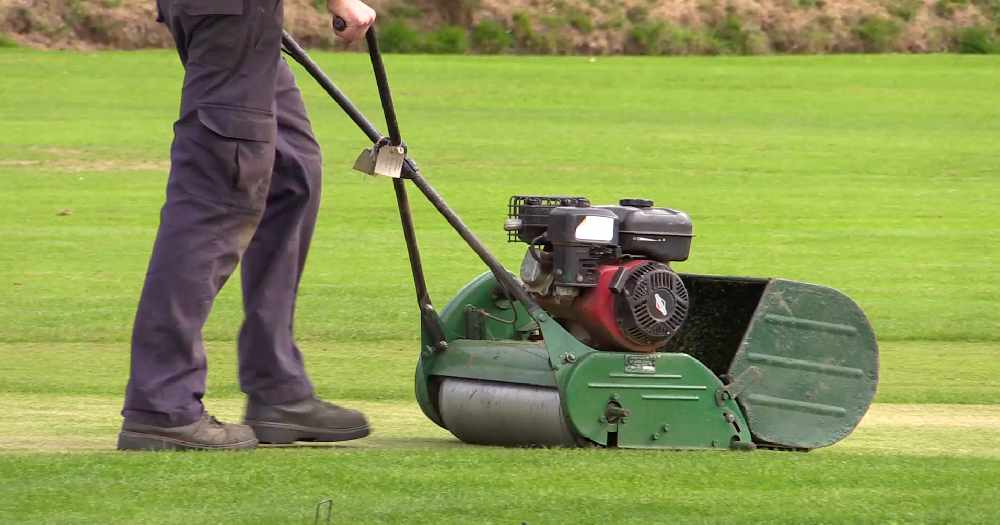 The weekend's action in the GMCL started on Friday with the Premier T20 but the rain had a say in some of the games locally with Woodhouses; Heyside; Greenfield and Royton all falling victim.
In the only local game that was concluded Glodwick went down to Heywood. Whilst rain impacted at the start of some games on Saturday it thankfully abated to leave a full programme and there was a mixed series of results locally. Greenfield tasted premier Division defeat for the first time, but Uppermill had a convincing win to maintain their 100% record in completed games. At the end of the afternoon Royton; Woodhouses; Austerlands and Werneth were left still awaiting their first winning points this year
Premier Division
Over at Clifton home pro Gareth Cross held sway against previously undefeated Greenfield. After reaching 91 in Clifton's 211 which set Greenfield a challenging target he followed it with 6-49 as the reply fell 121 adrift. Greenfield pro Yohan da Silva had a decent day. After picking up 6=54 he was the only Greenfield batsman to get to grips with Cross and finished with 41. Woodhouses, who managed only 76, were dealt with in short order by Egerton who had an easy 8 wicket win. Royton have struggled after their promotion last year and a Roe Green total of 257-6 would undoubtedly challenge them. They are heavily dependent on pro Chirag Khurana, but despite his 58 there was no other meaningful contribution as they fell just under a hundred short. Denton St Lawrence top the table after 4 weeks of the season.
Clifton 211ao Greenfield 90ao; Stand 140ao Flixton 145-5; Egerton 77-2 Woodhouses 76ao; Royton 164ao Roe Green 257-6; Denton SL 281-4 Prestwich 219ao; Woodbank 228-8 Monton 144ao
Division 1A
Uppermill made it three wins from their three completed games as they thrashed Brooksbottom. Dave Roberts tore through the home batting finishing with 8-11, a spell which will prove hard to beat anywhere in the league this year. It took 44 balls to get a 9 wicket win, and an early top pf the table finish. Uppermill have certainly adapted brilliantly to life in Division 1. Glodwick piled up 283-7 thanks mainly to pro Mohammed Mohsin, (121) who, in partnership with Zain Tahir, (58), put on 195 for the 4th wicket. At 113-2 with half the overs left and pro Desai going well Unsworth were in with a shout, but Mohsin then stepped up with ball, picking up 4-41 as the innings closed on 166 and a Glodwick win by 117 runs. Austerlands have struggled after promotion last year, and fell to a third defeat after containing Flowery Field to 154-8, (Neil Inkpen 5-34). Austerlands fell to 12-3 and there was no comeback as they managed only 111.
Brooksbottom 50ao Uppermill 52-1; Denton 161-8 Denton West 228-8; Glossop 153ao Moorside 74ao; Swinton Moorside 50-6 Heywood 49ao; Unsworth 166ao Glodwick 283-7; Austerlands 111ao Flowery Field 154-8
Division 1B
Heyside had a desperately disappointing afternoon. They would have been hopeful of maintaining their 100% record from completed games after dismissing hosts Walshaw for 103, (3 wickets each for Tom and Will Avery and Danny Cashin). The reply was little more than a procession with only Steven Firth reaching double figures as they were rolled out for 58.
Astley & Tyldesley 162-7 Dukinfield 158ao; Bury 120-6 Thornham 116ao; Droylsden 148ao Westleigh 184ao; Edgworth 170ao Greenmount 191-6; Walshaw 103ao Heyside 58ao; Whalley Range 56-5 Stayley 55ao
Division 2A
Twelve months ago Werneth successfully chased 346 to win at Micklehurst. The target was greater this time round as centuries from Jake Caudwell and Jake Darnborough saw the Richmond Hill team total a massive 407-6. The reply got off to the worst start possible with a wicket off the first ball, but former Royton man Liam Brown dug in well and reached 101. It needed another big knock but only Nazmul Tarofdar, (50*), got to grips with things as Werneth fell to a 3rd defeat, totalling 252 and defeat by 155 runs.
Littleborough Lakeside 252ao Bury 2nd XI 115ao; Prestwich 2nd XI 113ao Elton 209-8; Roe Green 2nd XI 186-8 East Lancs PM 96ao; Winton 87-1 Glossop 2nd XI 86ao; Micklehurst 407-6 Werneth 252ao; Shaw 108-4 Elton Vale 107ao
Division 2B
A local derby at Friarmere saw a tense finish. Visitors Oldham managed a below par 125 as Abid Hussain, (6-23), held sway. The home side's reply was led by Adrian du Toit but on his dismissal for 57 at 94-4 the balance of the game swung. They lost 4 more wickets, and eventually limped home by 2 wickets with only a couple of overs left. The result sees Friarmere with a 100% record from completed games, but 4th in the table based on run rate.
Denton West 2nd XI 123ao Edenfield 124-0; Tottington St Johns 60ao Whalley Range 2nd XI 64-2; Wythenshawe 96ao SW Manchester 116ao; Ashton 87ao Deane & Derby 111ao; Greenfield 2nd XI 79ao Stretford 84-3; Friarmere 131-8 Oldham 125ao
Division 3 East
Springhead had a grim afternoon at Flowery Field as they managed only 103 batting first. This posed no problem for the home side who romped home by 9 wickets
Dukinfield 2nd XI 131-2 Denton 2nd XI 128ao; Flowery Field 2nd XI 104-1 Springhead 103ao; Heywood 2nd XI 143-6 Denton SL 2nd XI 144-5; Glodwick 2nd XI 136ao Unsworth 2nd XI 88ao; Werneth 2nd XI 112ao Stand 2nd XI 113-8; Oldham 2nd XI 228-9 Saddleworth 264-8
Division 4 East
Failsworth Macedonia got a second win as they beat Stayley 2nd XI by 2 wickets. Chester FC keeper Grant Shenton took advantage of the close season with a change of sport and picked up 5-47 as Staley set Macedonia 145 for the win. At 92-6 the game was in the balance but Macedonia were grateful to Mark Chambers, (61*), for getting them over the line. Newton Heath were no match for Friarmere 2nd XI who got 181, (Graham Ford 5-44), which was 87 too many.
Thornham 2nd XI 166-4 Ashton 2nd XI 144ao; Woodhouses 2nd XI 261-7 Royton 2nd XI 113ao; Newton Heath 94ao Friarmere 2nd XI 181ao; Heyside 2nd XI 195ao Ashton Ladysmith 129ao; Stayley 2nd XI 144-8 Failsworth Macedonia 146-8; Moorside 2nd XI 142ao United Stars 193a
By Martin Frost