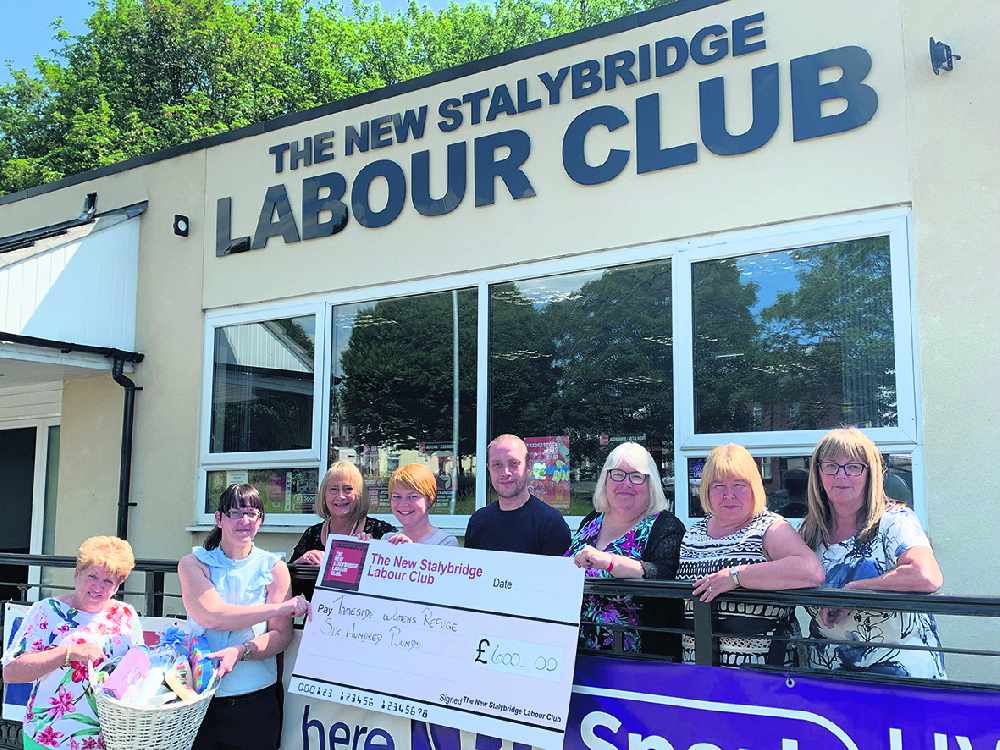 Tameside Women's Refuge has received a fantastic financial boost thanks to last month's 'Great Get Together' in Stalybridge.
The event, held at Stalybridge Labour Club, was part of a national day in memory of the late Jo Cox MP.
The evening involved a 'pot luck supper' with everybody bringing a dish to share, and people were asked for dontions.
Longdendale councillor Jacqueline Owen, who helped organise the event, said: "The Great Get Together was really good and proved what Jo Cox said; that we've got more in common, by coming together and doing something for other people that didn't cost us a lot of money."
The Great Get Together raised £295 and the following day, a bottle of gin was raffled off at Stalybridge Carnival.
Along with other donations, the total amount raised for the Women's Refuge was a brilliant £600.
A collection of towels, toiletries and sanitary products have also been donated.
Tameside Council Leader, Cllr Brenda Warrington, who attended and supported the event, added: "The Great Get Together is a fantastic example of teamwork and that kind of thing that can be achieved without major cost, but it's made such a big difference to people who are vulnerable and really need that support."
Tameside Women's Refuge is a 24-hour operation, with capacity for 20 women and 15 children, including five babies' cots.
Manager Emma Fagg explained: "Women are fleeing domestic abuse and with that, some women need support with substance misuse and mental health needs. They seek the support of the refuge and we support them to move on to a safer environment.
"The £600 is a massive amount for us. We're discussing with the women and our staff to see what is needed. We're looking at tablets so women have access to online housing and benefits. That will be a huge help to the women and the staff, where it's needed in immediate cases to get those applications in and completed."
After the success of this year's Great Get Together, plans are already in the pipeline to make it a bigger and better annual event.