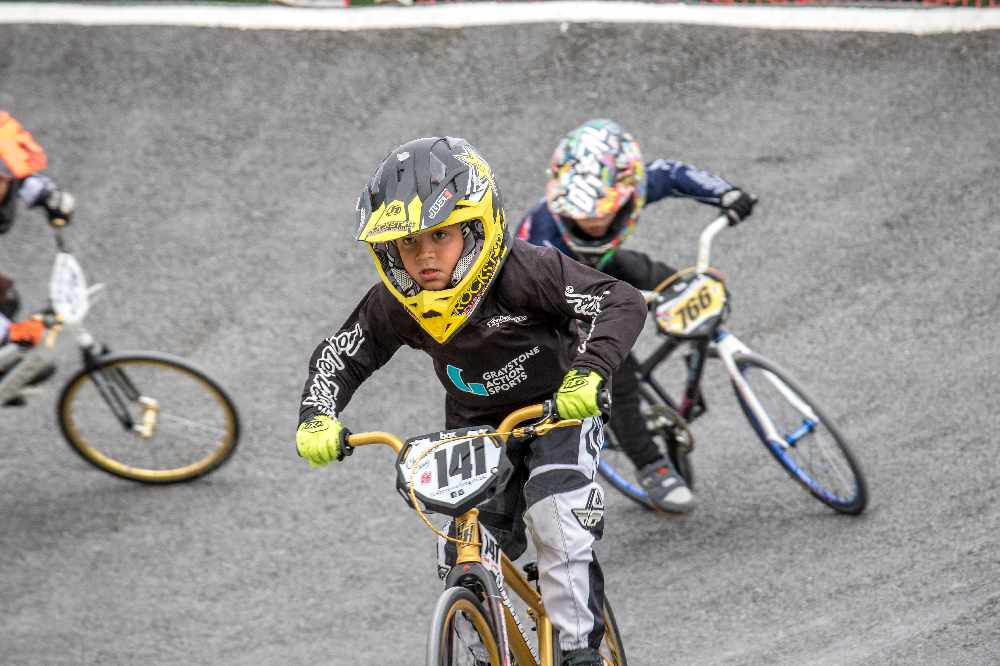 An adrenaline junkie from Gee Cross has set his sights on competing in the British BMX Championships next year.
Seven-year-old Charlie Craig, who attends Discovery Academy in Hattersley, has enjoyed a meteoric rise in the sport over the past 14 months and has since attracted national attention, with Great Britain rider Quillan Isidore offering his support both on and off the track.
Charlie, who trains at least four times a week, has been supported throughout his journey by Greystone Action Sports, Salford, which has sponsored his body armour.
The youngster, who suffers with adhd, has also embarked on a bmx training programme at the Manchester Veledrome to increase his skills and ability.
Charlie recently competed in the North Regional BMX Series at Platt Fields, Manchester, against a group of boys who were one year older. Despite the age disadvantage, Charlie blew them out of the water to win the preliminary rounds and final.
He is now relishing the opportunity to go one step further during round nine of the North Region Summer Series at Bruntwood Park, Cheadle, on Sunday, July 14.
Charlie's father, Mark, has been delighted with the youngster's progression and believes a bright future awaits him. "Charlie first took an interest in riding whie we were on a family holiday around Christmas time in 2017.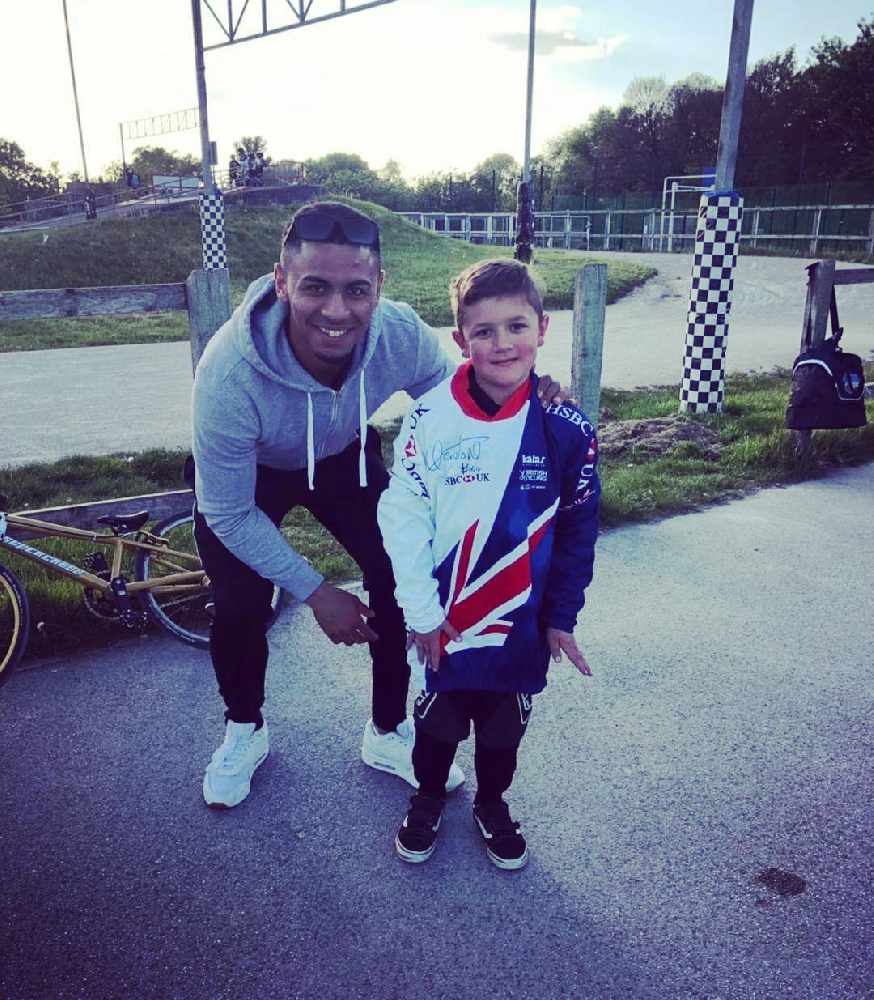 "He started out on a mountain bike but took a real liking to a BMX, and since then he has trained consistently at skate parks and tracks to improve his performances.
"Unfortunately, as a family, we went through a hard time in October and he was feeling down in the dumps. Thankfully, the riding has given him something to concentrate on and in a sense has renewed his happiness.
"As well as the fantastic support he's received from his paternal nanma and granddad, who always attend training sessions, Charlie has also been given tips and guidance from Quillan, who starred in the film 'One Way Up: The Story of Peckham BMX'.
"I'm delighted that he's taken an interest in something so positive, and with the support network around him he can hopefully push to that next stage."
While Charlie is focused on his schoolwork and riding, Mark will also be busy over the next few months with his bid to persuade local councillors to build a BMX track in the borough.
Tameside currently has cycle paths but nothing to develop BMX riders.
And with the borough in the grip of an obesity epidemic, combined with the upsurge and popularity of BMX riding, which was integrated into the Olympics in 2008, it could be argued that the idea to build a track would be beneficial to the borough. Mark said: "There's currently a track within the Manchester Veledrome, but that's no use to people who live within Tameside and have to travel all that way to use it.
"Hopefully something will happen in the future and the sport can continue to grow."
For those wishing to help Charlie during his BMX journey through sponsorship, contact Mark on: [email protected]