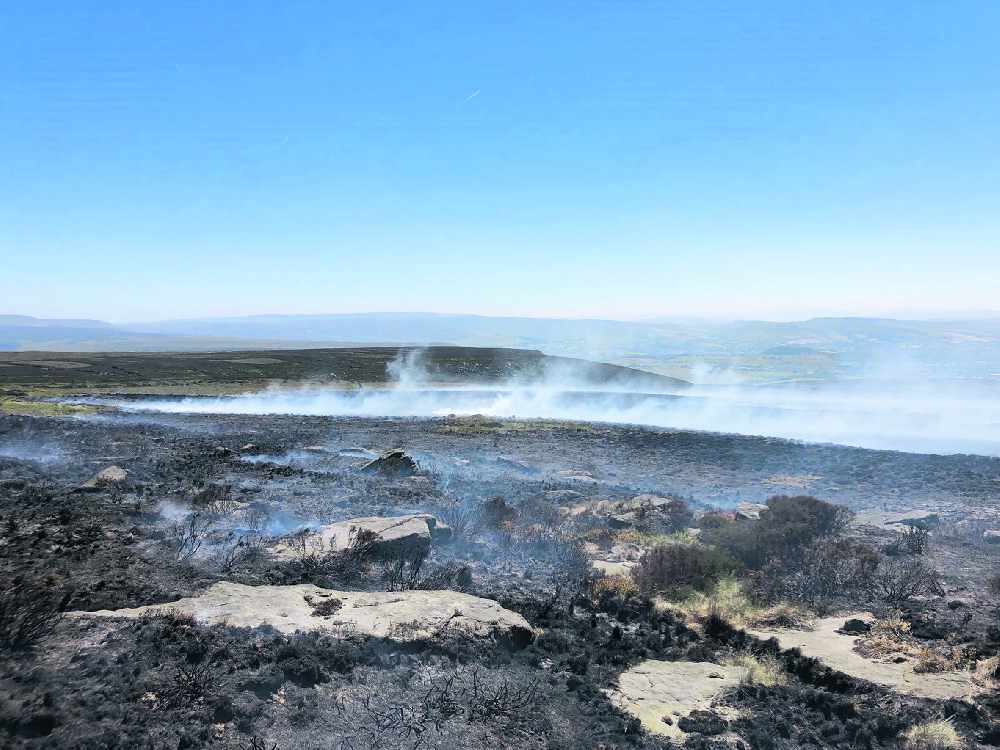 An MP has vowed to press government for more resources after a respected community leader described a month-long consultation over plans to curb illegal moorland fires as 'too little too late.'
Debbie Abrahams, MP for Oldham East and Saddleworth recently visited Dovestones.
She said: "The government needs to recognise their responsibilities in ensuring adequate resources are made available to protect Dovestones.
"It can't fall on the shoulders of council, police and fire services who have endured such massive cuts. I will do everything in my power to make sure government provide this support."
Community leader Dr Andrew Taylor's criticisms come as Oldham and Tameside Councils launched a major consultation this week asking residents their views on the introduction of two Public Spaces Protection Orders (PSPO) to cover an area that straddles both local authorities.
Under the terms of the orders people will be banned from taking barbecues, fireworks and sky lanterns into the area.
If the PSPOs are introduced, anyone found to be breaching the terms of the orders would be committing an offence and liable to a fixed penalty notice of £90 or prosecution through the court.
Dr Taylor is chair of Greenfield and Grasscroft Residents' Association, which covers Dovestone reservoir. As a senior member of Oldham Mountain Rescue Team, he was on the front line battling last year's moorland fires.
He cited a move by Kirklees Council who introduced a PSCO within days of a fire on Marsden Moor.
"It's good to hear our local authority is considering fines for barbecues or fire setting — but sad that it's months after West Yorkshire," he said.
"Worse still is we will have a consultation period that will render the whole idea pointless for this year as it misses the summer.
"Surely this is a relatively emergency situation and consultation is irrelevant. If consultation was necessary then it should have been started during the winter months.
"While continued improvements in monitoring, reducing and handling the fire risk situation are genuinely taking place this is surely too little too late?"
A spokesman for Oldham and Tameside Councils said: "We are following due process so if introduced the PSPOs are legally sound. The consultation is a statutory requirement and must be undertaken to comply with the legislation under which we are looking to make the orders."
Copies of the proposed PSPOs and Notices of Proposed Orders for Oldham and Tameside can be found at www.oldham.gov.uk/saddleworthPSPO and www.tameside.gov.uk.