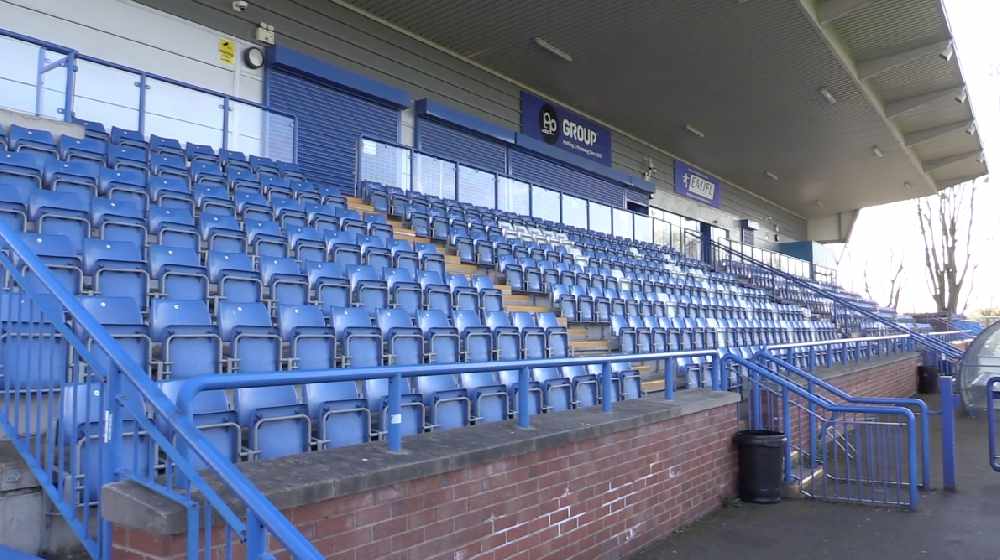 Curzon Ashton Under 18s have cemented their place in the history books after winning the quadruple in dramatic circumstances against Chester on Sunday.
Managed by first team manager Mark Bradshaw, the squad has lifted the Manchester County U18s Boys Youth Cup; the Neil Thomason Cup; the Open Cup; and the North West Youth Alliance Premier League title.
Having claimed three trophies before Sunday's clash against Chester, Curzon knew a victory would guarantee them a further piece of silverware on the last day of the season. The Nash were forced to work hard for the win and came from behind three times to take the tie to penalties, which they subsequently won 8-7.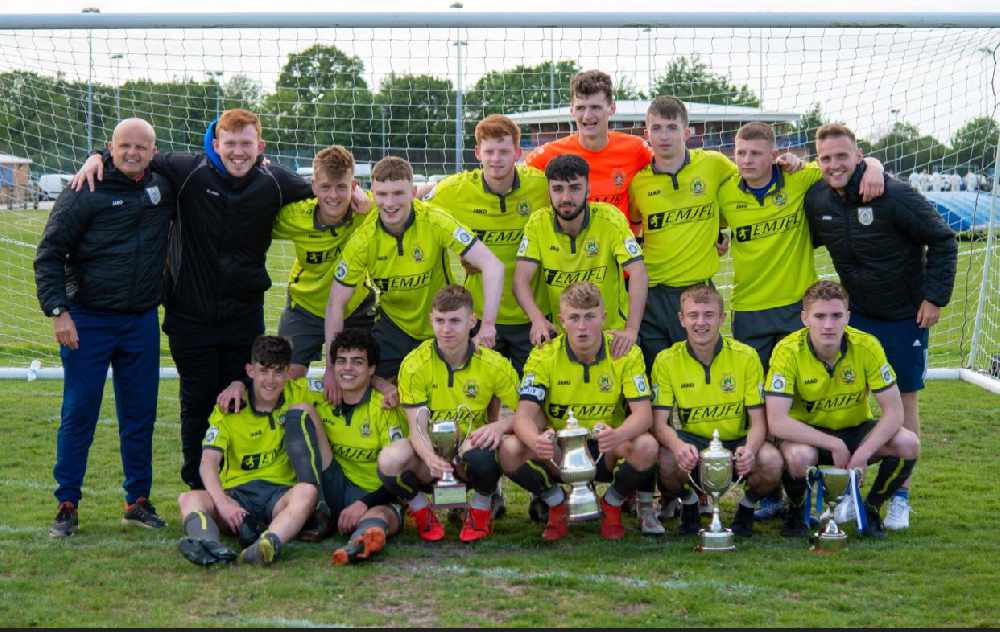 According to Bradshaw, who has been involved with the club at various age levels for 12 years, the Under 18s are the flagship of the junior set up.
He believes the quadruple is just reward for the way in which his players have conducted themselves on and off the pitch this season. "The work that's put in from all the coaches at Curzon, from the Under 7s all the way up to the Under 18s is fantastic" he said.
"All the coaches and volunteers work so hard to try and create a team that competes in the North West Youth Alliance Premier League every year.
"I've managed it for five years and we've been competitive for all five years. We've managed to secure the quadruple for a second time with an outstanding group of players. They've been fantastic all season, and to win against the likes of Altrincham, Chester and AFC Fylde, who all have full-time players on their scholarship programmes, is a fantastic achievement and not just a one off."
Since taking the first team manager's job in December, Bradshaw - who also guided the Under 18s to quadruple success in 2017 - has become renowned for giving youth players a chance to impress in the National League North. Midfielder Ryan Shenton, who recently joined FC United ahead of next season, was recalled from a spell at Chadderton in January and cemented a spot in the first team, while defender Olly Thornley – one of few players contracted at the club – has been admired by Bradshaw for a long time and is said to be destined for a bright future.
Bradshaw is confident that a crop of his Under 18s will forge a successful career in the game and is hoping that they will one day represent the Nash at first team level. "Four or five of the players have trained with the first team all season" he said. "We had Luke Merrill play a number of games for the first team, and he won the Players' Player of the Season and Manager's Player of the Season awards for his outstanding performances. Adam Muir made a few appearances, along with Louis Khoury and Mark McCoy, the goalkeeper, who has been Cameron Mason's understudy.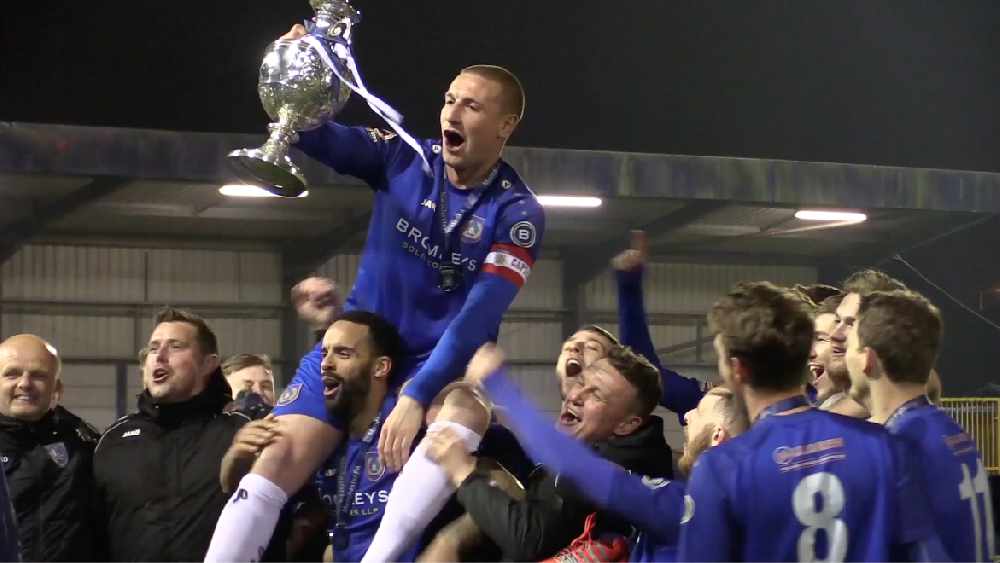 "There are definitely four or five who have the potential to make our first team and then who knows.
"The whole point of the Youth Team and the process of staying for two years is to get an understanding as to what it takes to become a player at this level. We also want to give them an idea as to what it's like at professional level, because we do put big demands on them. With the games taking place on a Sunday, they have to sacrifice going out with their mates on a Saturday night."
Although the season had just come to a close, Bradshaw is already on the hunt for new players ahead of the club's fifth season in the National League North.
Curzon have confirmed the departure of three key players this week, as captain Jono Hunt and midfielder Chris Rowney, who both helped the club climb the non-league pyramid over seven years, have joined local rivals Ashton United. Meanwhile, striker Ryan Brooke has penned a deal with Mossley.
The three players are considered legends of the club and will undoubtedly leave a big hole to fill. Bradshaw is thankful for their services but now believes the time has come to look forward and plan for the future. "They're all players that have been here for a long time and played a lot of games for the club. They're fantastic and we didn't want to lose them.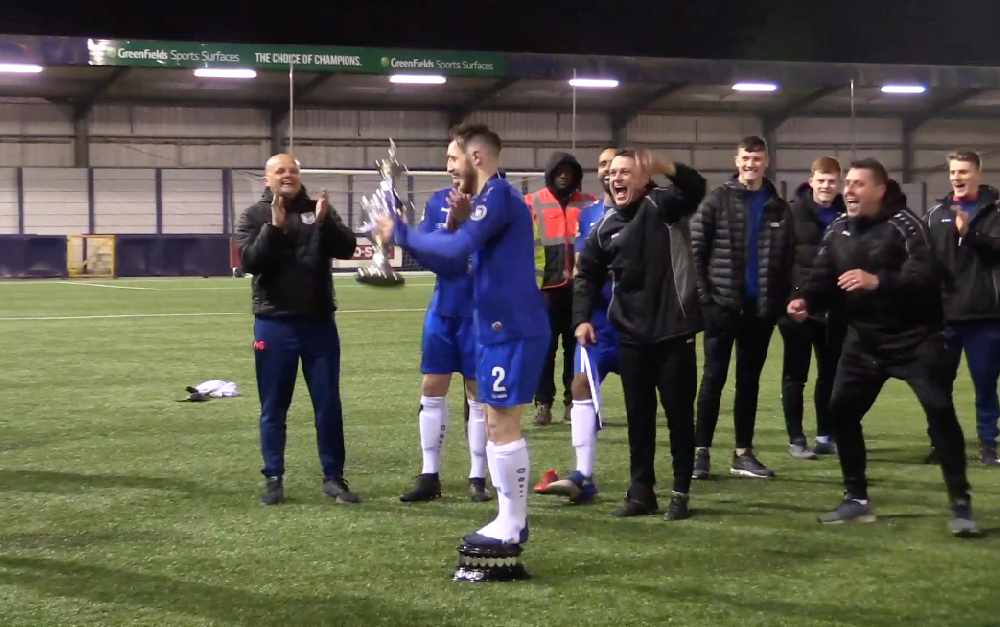 "I spoke to all three of them and offered them deals that we could put to them. They felt they could get better deals elsewhere, and they also felt it was the time to experience football somewhere else. I wish them well and respect their decisions, but no football club is built on one player.
"The football club will carry on and I'm working hard on the recruitment process for next season, so we can be competitive and improve.
"We wish those three players well, and we'll be keeping an eye on them and maintaining contact, because they're legends of the club."
Reporter Sport will be uploading a video interview with Bradshaw on Thursday.