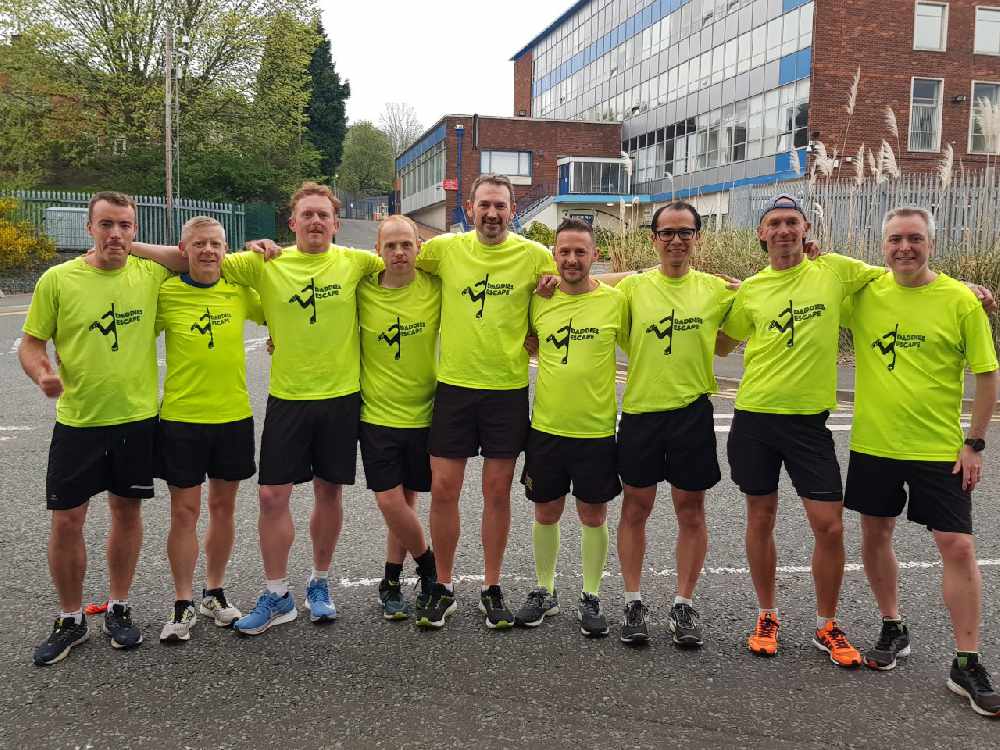 Excitement is building ahead of the Tour of Tameside in five weeks' time.
The event was revived by Sports Tours International in 2015 after more than a decade's absence and is close to selling out yet again.
Runners from across the UK and the world are set to take to the streets for the four day event, which begins on Thursday, June 13 with the Cross Trail 10k, followed by the Hell on the Fell on Friday, the Hero Half Marathon on Saturday, and concluding with the Dr Ron Hyde 7 MIle on Sunday.
Social and competitive running groups across the borough, including Mossley Running Club, Hyde Village Striders and East Cheshire Harriers, are expected to be represented across all four days.
Daddies Escape, a group formed to give fathers an opportunity to improve their health and wellbeing, will also be featured in every leg.
Their motto has become 'all tour or no tour'. As serious as it sounds, the group welcomes all ages and abilities and place a big focus on encouragement and enjoyment.
A number of the runners have taken part in several major events, including the London Marathon, Manchester Marathon and Las Vegas Marathon.
However, Peter Gough, a university lecturer who joined the group in 2016, says the Tour has become the most anticipated event of the year.
Speaking to Reporter Sport ahead of a training session in Hyde, Pete said: "We're not an affiliated group as such; we're just a bunch of friends who all wanted to go out and run, but didn't always get the opportunity to do so.
"We have a Whatsapp group and put the question out as to who would like to run. It can be any time of the day, from 6am to 8pm. Anyone who can make it turns up, so there's no formal structure - I don't know if that's a good or a bad thing - but it works for us, especially if you're busy at work.
"We usually go out about three times a week at 6am for a four mile run, and we'll finish with a coffee. It really sets you up for the day. You feel alive and awake, and because you're hungry your breakfast tastes better!"
Pete previously played football on a regular basis, but slowly lost his love for the game. He found that, once he stopped playing, he needed something to fill the void.
Running became an ideal replacement.
He said: "I went to see the London Marathon in 2009 and said to my wife, 'wouldn't it be great if I could run a marathon'. She looked at me and said 'why don't you then?' A year later I found myself on the start line at London, running for Coeliac UK. I completed it in 4.38.22, so it all started there really. I didn't meet the founding people of Daddies Escape until October 2016.
"I previously played football and it was competitive, but I started to lose the enjoyment and hung up my boots. I needed something else to do, so I started running around the block and found myself out of breath within a few minutes. Each time I went out I increased the distance and eventually met these guys. Since then, I've improved my times in every event I've entered. They're a bunch of nutters to be honest."
Runners taking part in this year's Tour of Tameside will be raising money for various worthy causes.
Andy Sykes, who joined Daddies Escape to improve his fitness and make friends, will be running his first Tour for a cause that is very close to his heart.
The fitness enthusiast recently competed in the Manchester and London Marathons to raise money for the Royal Manchester Children's Hospital, which is currently looking after his six-year-old daughter who was diagnosed with a brain tumour last year.
Andy said the London Marathon was an amazing experience and is now hoping to raise more money and awareness of the great work the hospital does.
He said: "I really wanted to run across Tower Bridge and I've done that now, so I'm really happy although I've picked up a slight injury.
"They gave me a charity place on the Manchester Marathon, which was three weeks ago, and then one on the London Marathon. At first I didn't think I'd be able to manage both, but then I reconsidered and thought the challenge was worth it. I knew it would create a lot of awareness for what was going on.
"My daughter got diagnosed last year with a brain tumour. There were a lot of dark days at the beginning, but then I began to realise that the hospital was helping us out as a family, so I wanted to give something back.
"We recently held a charity event on Easter Sunday at Ashton United Football Club. My partner did a lot of the planning and because it was beautiful weather a lot of people turned up. We raised £1,000.
"They've got an appeal on at the moment for an IMRI Scanner, which will help children going through brain surgery. My daughter's had two brain operations already, so we feel compelled to do something.
"I keep my JustGiving pages separate, so now I've finished the Manchester and London Marathons, I'll launch a new page for the Tour of Tameside."