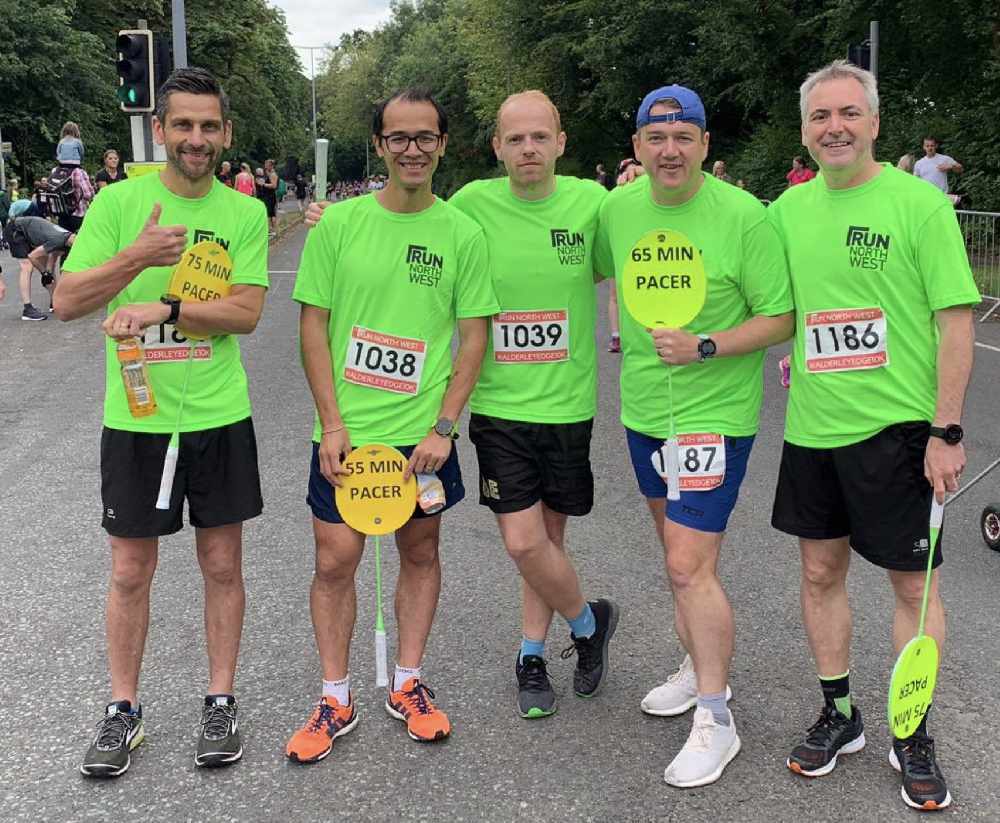 A group of fitness enthusiasts are set to tackle a 40 mile run from Denton to Liverpool in a bid to raise funds for the Running Bee Foundation.
Daddies Escape Running Club, a group formed to improve the health and wellbeing of fathers in the borough, have decided to take part in a number of events over the coming months to raise money for the foundation.
The Running Bee Foundation was founded and supported by Sports Tours International - the UK's leading sports tour operator.
Money raised from Running Bee Foundation events will be channelled back into local communities to help tackle the problem of childhood obesity amongst other things.
Daddies Escape was heavily represented at the Tour of Tameside in June and recorded impressive times across all four days.
Club captain Liam Mellon was unable to complete the final leg of the tour - The Dr Ron Hyde 7 Mile - due to being involved in a car accident on his way to the race.
However, after recovering from minor injuries, Liam completed the event two weeks later with more than 60 friends, family and running partners. Reporter Sport attended the run and spoke to Liam about the response.
The club has continued to run on a daily basis and even had members pace setting at the Alderley Edge 10k on Sunday, July 7.
A target of £500 has been set. Those wishing to donate can do so via the following link: https://uk.virginmoneygiving.com/fundraiser-display/showROFundraiserPage?userUrl=DaddiesEscape&isTeam=true