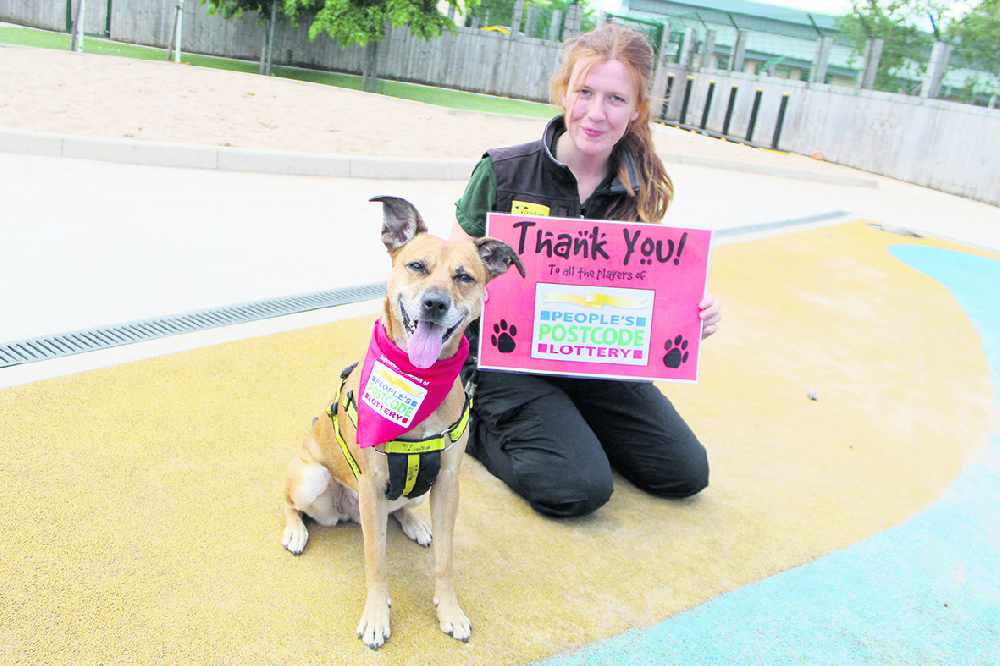 Dogs Trust Manchester in Denton is thanking players of the People's Postcode Lottery for helping to fund key roles.
Thanks to players of the lottery, more than £12million has been awarded to Dogs' Trust, the UK's largest dog welfare charity, since the partnership first began in 2013.
Six years ago, People's Postcode Lottery set out to support the charity improve dog welfare across the UK and have a lasting impact for millions of dogs, including the 15,000 dogs the charity cares for each year through its network of rehoming centres across the UK, including Dogs' Trust Manchester.
The money raised so far by lottery players has allowed the charity to invest in extra highly skilled and passionate staff in several different rehoming centres including Denton.
The extra pair of hands come in the form of canine carers, greeting staff, transfer drivers, maintenance operatives, training and behaviour advisors and assistants, volunteer co-ordinators, foster home co-ordinators, vet nurses and assistants and hydrotherapists.
All of these roles play a vital part in ensuring dogs of all shapes, sizes and ages receive all the TLC they need while they wait to meet their forever families.
Steph Massaglia from Dogs' Trust Manchester, is just one of the canine carers to have joined the team thanks to players of People's Postcode Lottery.
She said: "I absolutely love my job. The bond I get to develop with the dogs is second to none and it's wonderful meeting with new owners."