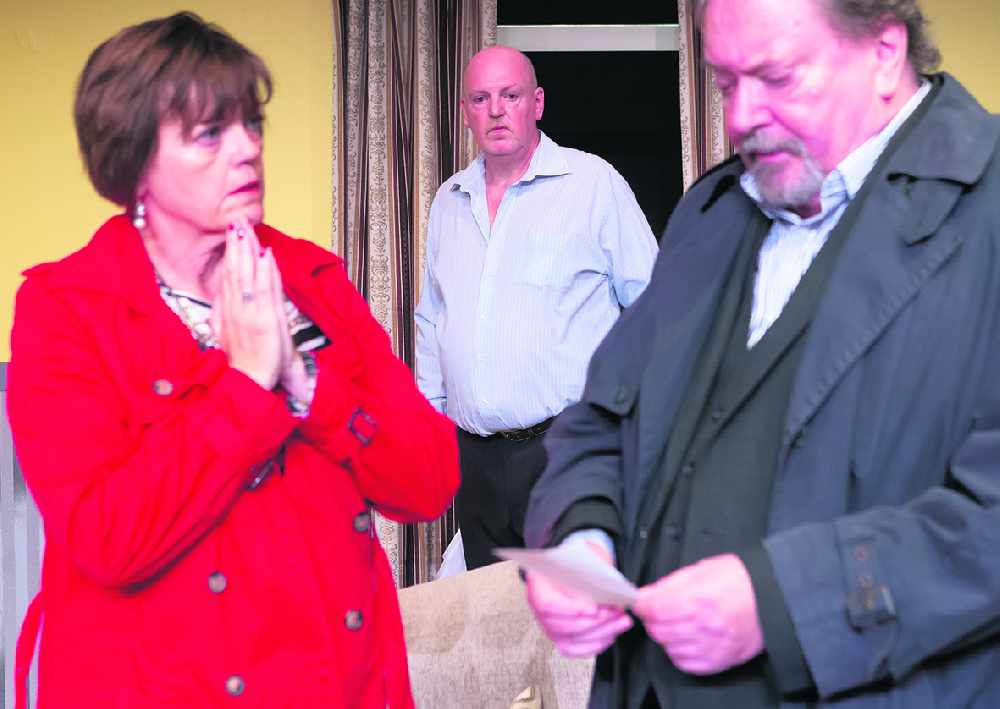 'Suddenly at Home' is showing now at Guide Bridge Theatre, Audenshaw. Picture courtesy Martin Ogden
Memorable plays at Droylsden Little Theatre and Guide Bridge Theatre
Lovers of local amateur dramatics still have time to catch local shows tonight and tomorrow.
Droylsden Little Theatre stage not one, but 'Two One Act Plays'.
Split Ends, written by Frank Vickery and directed by Jackie Hall, is a side-splitting comedy involving a missing wig, a contact lens, a disguise and of course a hospital visit with a dead kitten!
If that's not your 'bag' then 'Baggage', written by Bev Clark and directed by Mike Jordan might well be.
Sandra is a busy wife and mother with a rather demanding family. Annie is a homeless woman with a tragic past. Through laughter and tears the two women form an unlikely friendship and find hope for the future.
'Two One Act Plays' runs nightly until this Saturday and for ticket availabilty you can contact the box office on 0161 370 7713.
Meanwhile if you'd prefer a 'murder mystery / Midsommer Murder / Agatha Christie kind of evening then head for Guide Bridge Theatre in Audenshaw.
Suddenly at Home by Francis Durbridge, the master of suspense and famous for his Paul Temple series, weaves its intricate path through a story of love and greed to its ultimate end, death.
A who dunnit with a twist - the twist being that we see the murder taking place. But will the murderer get away with it? Who else is involved?
There are no ends of twists and turns in this classic thriller to keep you guessing and where nobody and nothing is quite what it seems.
When Glenn Howard decides to get rid of his wealthy wife firstly to enjoy her money, secondly to avoid spending the rest of his life in Bermuda, and thirdly to free himself for another woman, he works out a complicated but seemingly fool-proof plan.
Not only will this plan provide him with an alibi but also cast suspicion on his wife's former lover, the writer Sam Blaine.
Everything appears to be going swimmingly, but Glenn has not counted on an opponent like the astute Superintendent Remick ... Durbridge at his best!
The production also runs until Saturday and for tickets visit www.gbtheatre.co.uk