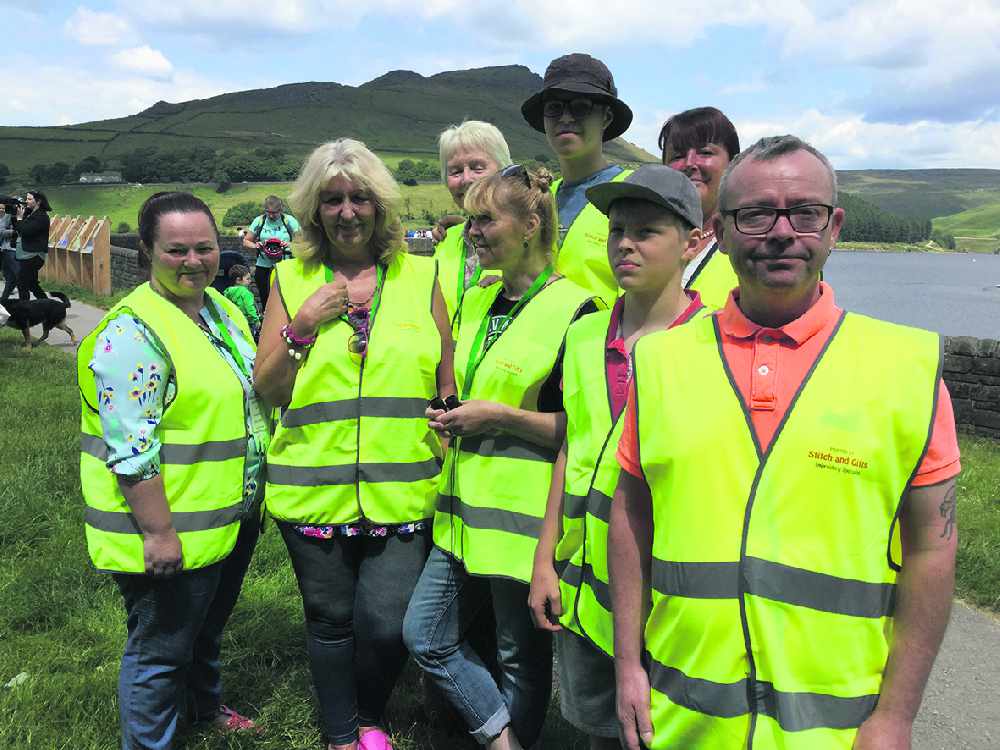 Jessica Moorland's eyes blaze with passion when she talks of an initiative which has ignited the imagination of countryside lovers
Because last weekend the mother-of-two saw months of dedicated hard work pay off when she and her enthusiastic team launched the Dovestone WI Countryside Safety Marshal scheme.
Since the initial plan was created at the end of April, the scheme, tagged the 'neighbourhood watch for the countryside' has recruited more than 100 volunteers.
She was bolstered by a personal note and good wishes from international conservationist Sir David Attenborough.
But Jessica, from Mossley, president of the fledgling Dovestone WI, has a very down to earth approach to her mission.
"As a society, we have got too tied up in red tape and rules, afraid of taking action or expect that 'somebody else will do it'," she says bluntly.
"More often than not, taking to their keyboards to vent their frustrations, while pointing fingers at the council, politicians, the government, and whoever else they want to blame," she added.
"And while the paper shufflers and law makers hold meeting after meeting about what can be done or not done, hills are burning, wildlife is being killed and people's lives and homes are in danger.
"There is such a lot of worry and concern throughout the community about these horrific moorland fires and how much devastation they had caused to wildlife and the countryside during last summer, and more recently, earlier this year.
"I'm not taking anything away from our emergency services, as they do a phenomenal job, but they simply can not be everywhere."
Speaking of the new marshals, which includes volunteer men and women, she stressed: "This is by no means a bunch of vigilantes, taking matters into their own hands.
"It's about creating a safe, structured platform for people to be part of and feel like they are actually making a difference to their community and environment."
She says proudly: "So far, the CSM scheme has proved effective, with one pair of marshals seeing some youngsters swimming in the reservoir.
"After asking them to get out, they were shown the water safety leaflet explaining the dangers. The children listened, thanked the
marshals, got dry and left.
"Another CSM spotted a family having a BBQ in a heavily wooded area.
"He made his presence known, took a picture, called it into the fire service, who praised his swift actions."
Then, as a parting shot, she declared: "All Dovestone WI have done is tap into a hugely free resource that has been there the whole time...people."
For more information on the countryside marshals scheme and Dovestone WI, visit www.dovestonewi.com.