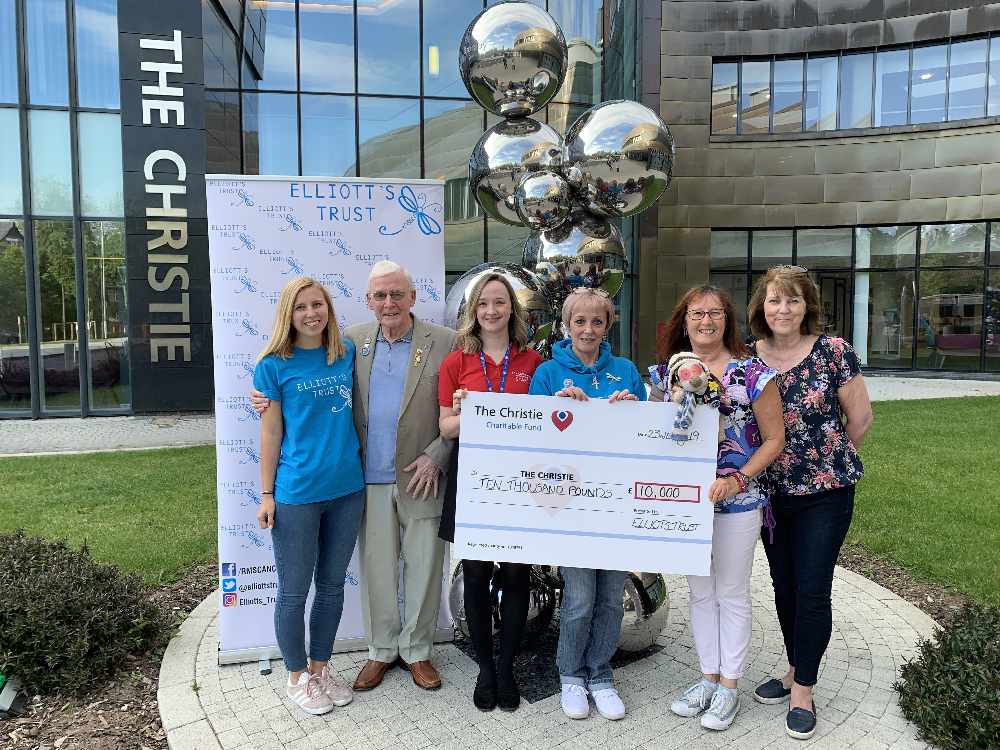 A Denton charity celebrated a major milestone last week when it presented a cheque for £10,000 to The Christie.
Elliott's Trust was set up in memory of 19-year-old Denton man Elliott Fernandez, who died from Rhabdomyosarcoma, an extremely rare form of cancer, in January 2017.
Since then, Elliott's family and friends have been tirelessly raising money and awareness of rare childhood cancers.
And they saw their efforts rewarded, when Elliott's mum, Grandpa and some of 'Elliott's Angels' presented the cheque to Fundraising Officer Aislinn Walsh at the hospice on Thursday.
The £10,000 will be split between The Christie's complementary therapy and children's entertainer.
"We are so grateful to everybody at Elliott's Trust for such a generous and significant donation to The Christie charity," Aislinn said.
"The Christie charity supports the work of the specialist cancer centre, The Christie NHS Foundation Trust, through its fundraising activities, and delivers projects, equipment and improvements that are over and above what the NHS funds.
"Without people like those at Elliott's Trust, we would not be able to achieve this and this donation is very much appreciated by everybody at The Christie."
Michelle Grattan, herself a cancer survivor, was one of the angels to hand of the cheque. She raised money for Elliott's Trust by doing a wing walk in June 2018.
Hayley Rushton, who raised over £200 by running the Manchester 10K, was also on hand to present the cheque, alongside her mother Denise.
And it was an especially emotional day for Elliott's mum, Beverley and grandpa Roy, who were returning to the hospice for the first time since Elliott was treated there.
Last month, Elliott's Trust marquee event, a 5-a-side football tournament at the City Football Academy, raised £831.