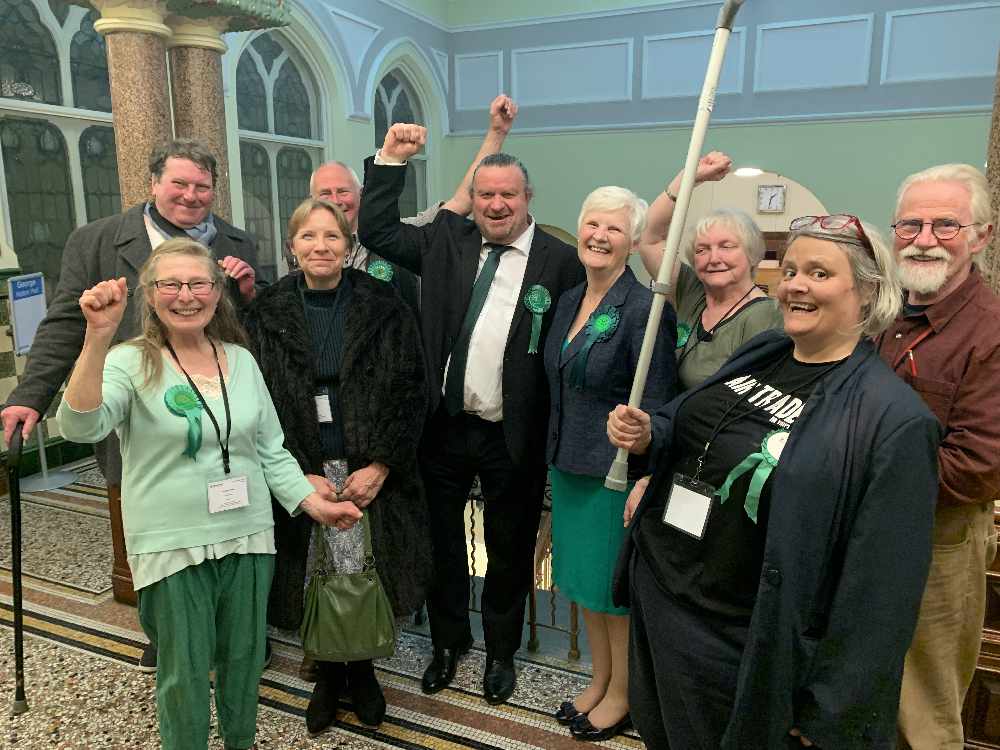 There was a couple of shocks in the local elections last night as the Green Party won their first ever seat in Tameside, while Labour snatched the Hyde Werneth seat from the Tories by just five votes.
In Ashton Waterloo, Green candidate Lee Huntbach beat Labour's Jean Drennan by 140 votes to become his party's first councillor in the borough.
Speaking after his historic victory, Lee said: "I'm overwhelmed really. We expected it because we worked really hard for it. The residents for the last six months, after the result in the by-election, told me they were up for it. We knew we had the support but we knew we had to put the work in. The work has resonated with residents; it's all come from them. My campaign has been led by them."
Labour's Jean Drennan was standing in place of Lorraine Whitehead, a former Labour councillor who defected to the Greens and was defeated in Ashton Hurst.
Lee, whose main priority now is the completion of the Christ Church 4C Community Centre, said the party will target Waterloo again next year after what he called a "green surge".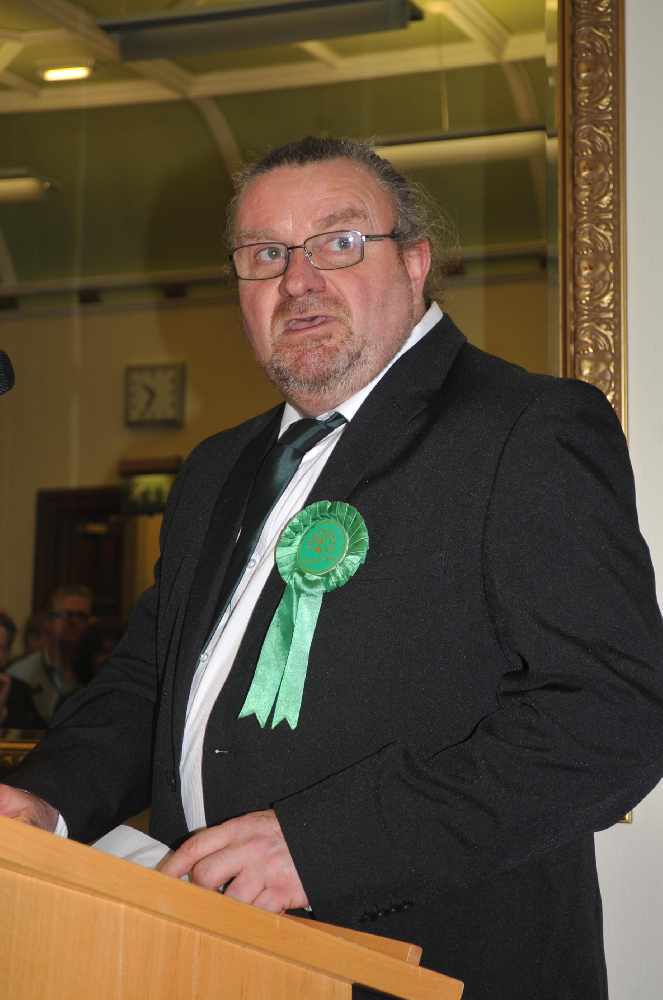 "It's not just me," he said. "We had over 700 votes in Dukinfield and we didn't even campaign there. That's a bigger surprise than my win.
"The obvious thing is to try and get another councillor elected in Waterloo. We've upped our votes in almost every ward, so it's about becoming that second party in Tameside."
The most dramatic scene of the night was saved for the end, when Labour gained Hyde Werneth from the Conservatives after a recount.
Shibley Alam became the borough's first ever Bangladeshi councillor, after defeating the Conservative's Paul Molloy by just five votes. They were contesting the seat made vacant by former local Conservative leader John Bell's retirement, who'd held it since 1975.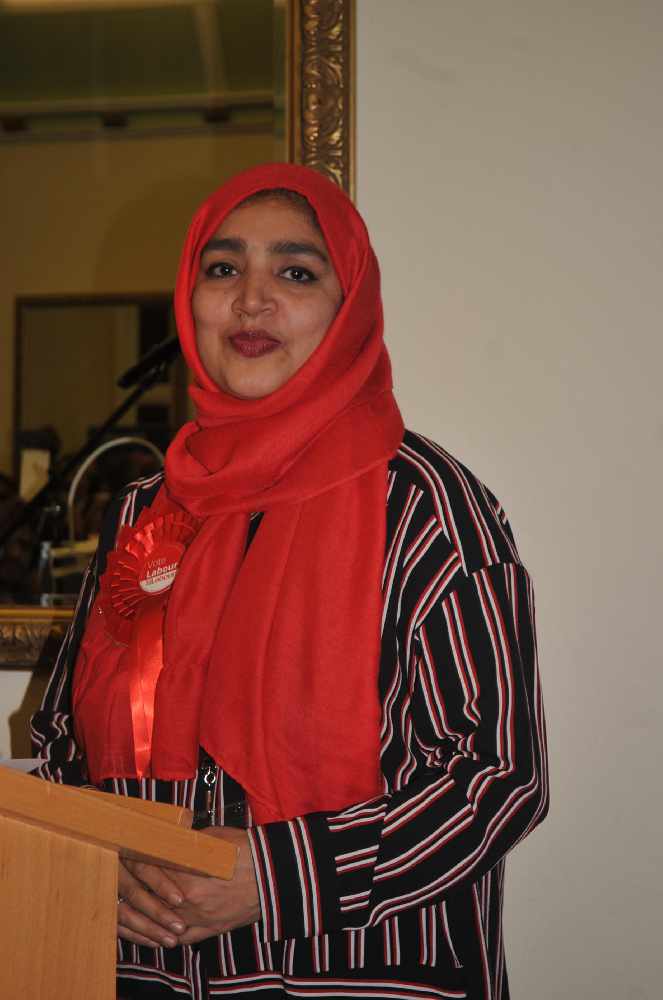 "I'm really excited that I won," Shibley said. "I can't believe it. I'd like to thank the residents of Hyde Werneth for voting for me and my campaign team for helping me.
"It means a great deal to me because to represent the Bangladeshi community in Tameside is a great achievement for me."
Hyde Werneth saw by far the biggest turnout at 38.7%. Turnout was generally disappointing, with Ashton St. Michael's the lowest at 22.2%.
Overall, Labour gained one seat and lost another, the Greens gained one and the Conservatives lost one. That now means Labour hold 51 of Tameside Council's 57 seats. The Conservatives hold five while the Greens now hold one. Five new councillors were elected.
Tameside Council election results 2019:
Ashton Hurst – 28.2% - LAB hold
| | | |
| --- | --- | --- |
| Therese Costello | Conservative | 942 |
| Mike Glover | Labour | 1062 |
| Lorraine Whitehead | Green | 472 |
Ashton St Michael's - 22.2% - LAB hold
| | | |
| --- | --- | --- |
| Philip Blakeney | Green | 451 |
| Karen Brooks | Conservative | 407 |
| Yvonne Cartey | Labour | 1091 |
Ashton St Peter's - 23.5% - LAB hold
| | | |
| --- | --- | --- |
| Matt Allen | Conservative | 287 |
| Trevor Clarke | Green | 414 |
| David McNally | Labour | 1505 |
Ashton Waterloo - 27.2% - GREEN gain from LAB
| | | |
| --- | --- | --- |
| Jean Drennan | Labour | 935 |
| Lee Huntbach | Green | 1075 |
| Irene Marsh | Conservative | 350 |
Audenshaw - 27.1% - LAB hold
| | | |
| --- | --- | --- |
| Peter Harris | UKIP | 561 |
| Charlotte Martin | Labour | 1221 |
| Danny Mather | Conservative | 798 |
Denton North East - 23.7% - LAB hold
| | | |
| --- | --- | --- |
| Dawn Cobb | Conservative | 554 |
| Allison Gwynne | Labour | 1064 |
| Benjamin Hart | Green | 360 |
Denton South - 26.1% - LAB hold
| | | |
| --- | --- | --- |
| F'Tang F'Tang Farmin Lord Dave | Official Monster Raving Loony Party | 181 |
| Aimee Lumley | Conservative | 380 |
| Jack Naylor | Labour | 1433 |
| Jean Smee | Green | 174 |
Denton West - 26.4% - LAB hold
| | | |
| --- | --- | --- |
| Thomas Dunne | Conservative | 550 |
| Daniel Spence | Green | 462 |
| Brenda Warrington | Labour | 1440 |
Droylsden East - 23.8% - LAB hold
| | | |
| --- | --- | --- |
| Laura Boyle | Labour | 1001 |
| Hannah Smee | Green | 514 |
| Matthew Stevenson | Conservative | 605 |
Droylsden West - 26% - LAB hold
| | | |
| --- | --- | --- |
| Dot Buckley | Conservative | 277 |
| Ann Holland | Labour | 1061 |
| Maurice Jackson | UKIP | 570 |
| Annie Train | Green | 432 |
Dukinfield - 23.7% - LAB hold
| | | |
| --- | --- | --- |
| John Taylor | Labour | 1039 |
| Lucy Turner | Conservative | 453 |
| Julie Wood | Green | 700 |
Dukinfield Stalybridge - 27.3% - LAB hold
| | | |
| --- | --- | --- |
| Les Browning | Conservative | 388 |
| Linda Freeman | Green | 251 |
| Dave McGovern | Stalybridge Town | 680 |
| David Sweeton | Labour | 920 |
| Dave Tate | Independent | 153 |
Hyde Godley - 25.7% - LAB hold
| | | |
| --- | --- | --- |
| Betty Affleck | Labour | 1004 |
| Andrea Colbourne | Conservative | 720 |
| Alice Mason-Power | Liberal Democrats | 115 |
| Dawn Sheridan | UKIP | 335 |
Hyde Newton - 22.6% - LAB hold
| | | |
| --- | --- | --- |
| Michael Baker | Green | 425 |
| Peter Ball-Foster | Liberal Democrats | 245 |
| Helen Bowden | Labour | 1147 |
| Michael Gibbins | Conservative | 547 |
Hyde Werneth - 38.7% - LAB gain from CON
| | | |
| --- | --- | --- |
| Shibley Alam | Labour | 1473 |
| Paul Molloy | Conservative | 1468 |
| Richard O'Brien | Liberal Democrat | 206 |
| Ian Robinson | Green | 322 |
Longdendale – 26% - LAB hold
| | | |
| --- | --- | --- |
| Irene Brierley | Green | 321 |
| Graham Doherty | Democrats & Veterans | 236 |
| Ben Frost | Conservative | 498 |
| Jacqueline Owen | Labour | 840 |
| Lynne Thompson | Liberal Democrat | 140 |
Mossley – 28.3% - LAB hold
| | | |
| --- | --- | --- |
| Dean Aylett | Independent | 736 |
| Christine Clark | Green | 374 |
| Daniel Percival | Conservative | 296 |
| Taf Sharif | Labour | 1115 |
Stalybridge North – 25.1% - LAB hold
David Fernley

Green

145

Josh Hughes

UKIP

250

Adrian Pearce

Share

More from Tameside Reporter