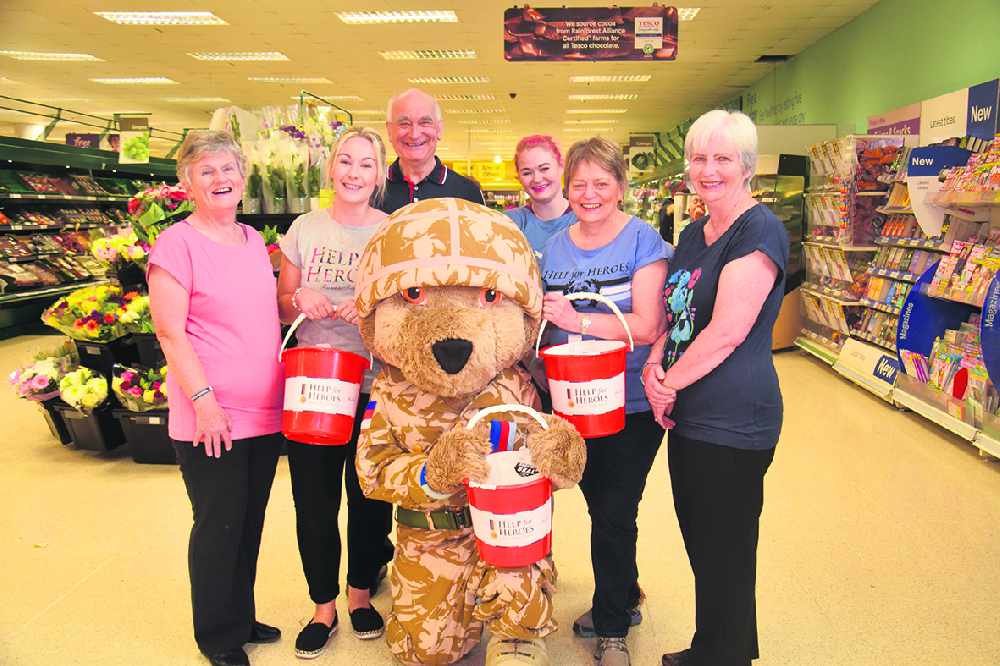 Help for Heroes is making a final appeal to recruit volunteers in the Manchester area to help raise vital funds for veterans at Tesco stores, including the store in Droylsden.
The charity needs helpers during its Tesco National Collection Weekend on Saturday, August 10 and Sunday, August 11.
It's asking anyone with a spare couple of hours on August 10 or 11 to help with its bucket collections by registering at h4hweb.com/Tesco or contacting the Help for Heroes Campaigns team on 0300 303 9888 or [email protected]
Trevor Fudger, area fundraising manager North West at Help for Heroes, explained: "Every day seven individuals are medically discharged from the Armed Forces through either physical or mental issues attributable to their service. That's over 2,450 lives that fundamentally changed last year alone.
"That's why we need the support of as many people as possible in Manchester to help with this great fundraising initiative. Without you, we can't be there for our wounded when they need us most. Show how proud you are to support our heroes this summer and sign up today. Even if it's just for a couple of hours you can really make a difference – as Tesco rightly says, 'Every Little Helps'!"
As well as opportunities for bucket collecting, at some stores there is also potential for volunteers to don an iconic Help for Heroes' Hero Bear suit. Volunteering is a great way to make new friends.
Tesco founder Jack Cohen set up his first market stall 100 years ago using his demob money after seeing active service during the First World War. Tesco has committed to honouring the Armed Forces Covenant and continues to support the Armed Forces Community; this collection is a testament to that support.