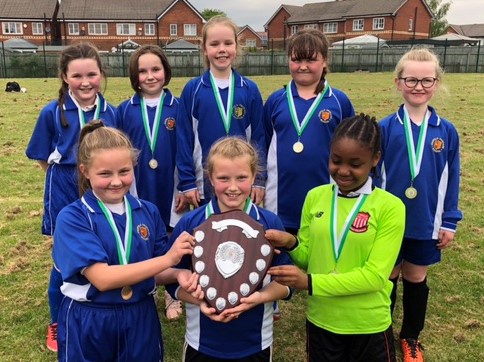 The inaugural Tameside SFA Girls' Football Finals were a real success with Greenside overcoming Moorside Primary Academy in the Emma Toone Trophy and Pinfold just getting the better of Poplar Street in the Kate StonehewerTrophy.
The Tameside SFA decided to recognise the contribution of both Emma and Kate in promoting girls' football over the years by naming the new competitions in their names.
A healthy crowd saw a very evenly contested match between Pinfold and Poplar Street with both sides making lots of efforts to try and gain the upper hand. It was with six minutes left that captain; Hannah Stanford scored from a goalmouth melee to give Pinfold the lead which they managed to defend until the final whistle. Kate Stonehewer was able to present her trophy to the winning captain, Hannah Stanford.
Pinfold squad: Olivia Fairlee, Sophie Jones, Mia Gallifant, Isobel McConnell, Jessie-Mae Garfield, Scarlett Howarth, Hannah Stanford and Abigail Mbungu. After the match, Hayden Roters, who has recently taken over the Pinfold team said: "A match which put the blood pressure high on the scale!"
The Droylsden derby saw two giants of the girls' game lock horns to determine who would lift the Emma Toone Trophy. It took Greenside seven minutes to register their first goal when Daisy Wagstaff scored with a volley. This was followed quite soon after with a second goal scored by Ruby Wood. Moorside had a chance to reduce the deficit soon afterwards but to no avail. Greenside took control in the second half, with Daisy Wagstaff scoring another three goals, including a penalty to write her name into the record books. Credit to Moorside who battled to the end looking for a consolation goal.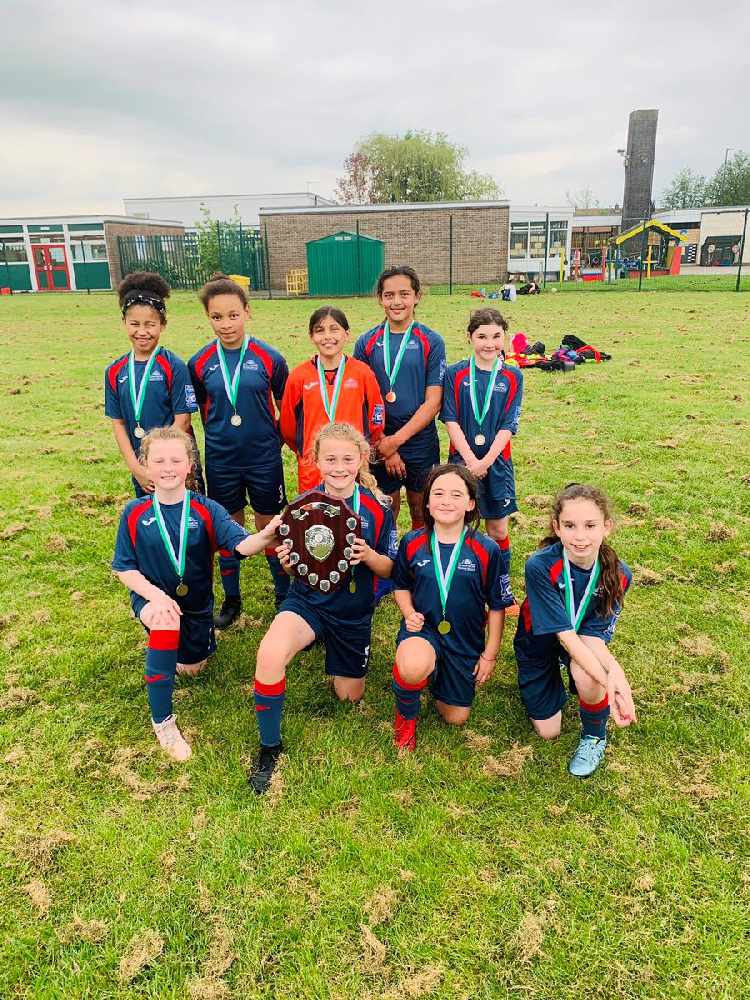 Michael Ellis (Greenside) said, "After three tough games to get to the final we were delighted to win the first ever Emma Toone Trophy against a very good Moorside team. We were very proud of our girls, who produced their best performance of the year when it mattered most, in front of their very happy parents. The cup competition has shown the strength and passion surrounding girls' football in Tameside which is improving every single year."
Carol Bambroffe (Moorside) said: "Congratulations to our girls for reaching the first ever Tameside SFA Emma Toone Trophy Final. We are so proud of the girls' achievements and progress this year. They never gave up! It was a great game against a very strong team."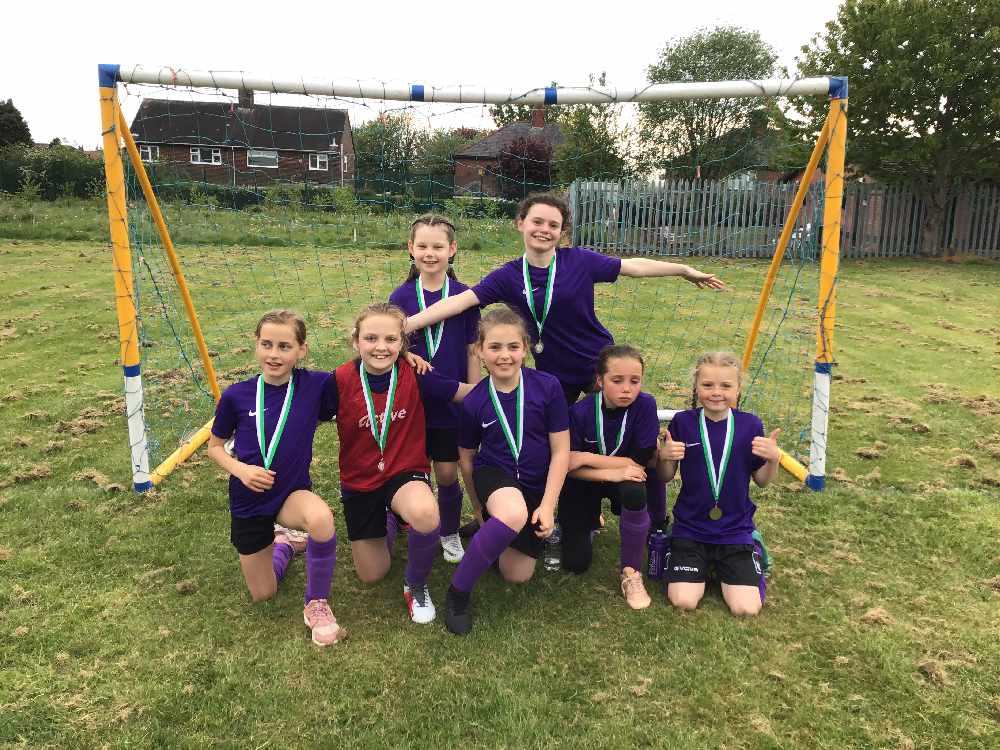 Greenside squad: Sofia Keogh, Aaliyah Roxbrough, Freya Stewart, Darcey Sellars, Taliah Obi, Scarlett Baker, Daisy Wagstaff (Captain), Daisy Olympios and Ruby Wood.
Moorside Primary Academy squad: Teagan Bolger, Mylee Dunbar, Molly Ault, Alice Howarth, Mia Mc Carthy, Maddison Yearsleyand Elizabeth Kennedy
John Murphy, TSFA Treasurer presented medals to both teams and Donal Townson, TSFA Secretary presented the Emma Toone Trophy to the winning captain, Daisy Wagstaff.
Tameside SFA would like to thank St. John Fisher for hosting the finals and to referee, John Walton who refereed both games to his usual very high standard.