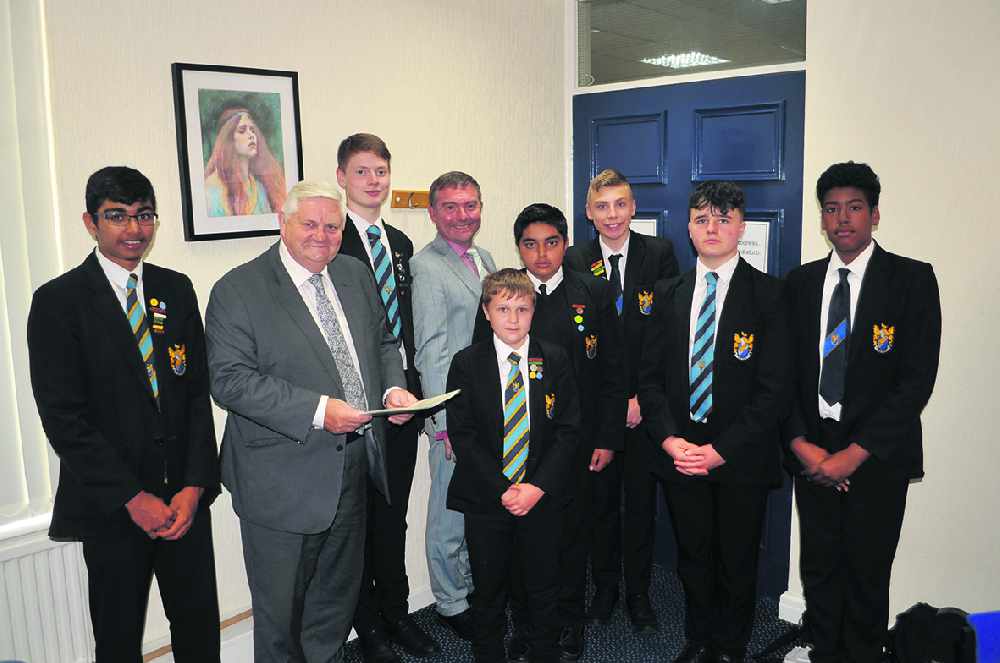 Students at West Hill were given an inside view into the House of Lords on Friday.
Around 70 Year 9 students held a talk and question and answer session with Baron David Goddard of Stockport, the former leader of Stockport Council, who was made a life peer in 2014.
The students have been learning about parliamentary democracy and Baron Goddard's visit was arranged through the Peers in Schools outreach programme.
Members of the House of Lords have visited more than 2,000 schools since 2007, speaking to around 100,000 pupils in support of the citizenship curriculum.
Upon his arrival at the school, Baron Goddard had an introductory meeting with West Hill's school council, who explained how their system works.
In his talk, Baron Goddard explained the purpose and every day function of the House of Lords and the differences from the Houses of Parliament.
He told the boys how he grew up on a Brinnington council estate and left school with no qualifications.
He went on to work as a gas engineer via a City and Guilds apprenticeship, before becoming involved in the union and then politics.
"If you're true to yourself, you can make it," he said. "I'm living proof. You can be anything you want to be if you work hard and believe in yourself. If I can end up in the House of Lords, you can do anything."
Following the talk, the inquisitive students quizzed Baron Goddard on everything from Brexit to Jeremy Corbyn, the Tory leadership, climate change and voting age.
Alan Harrison, head teacher at West Hill, said: "This was a fantastic opportunity for our students to interact with someone who knows the parliamentary system inside out, as it can sometimes seem far removed from their daily lives, but now they have a thorough insight into the workings of Westminster."