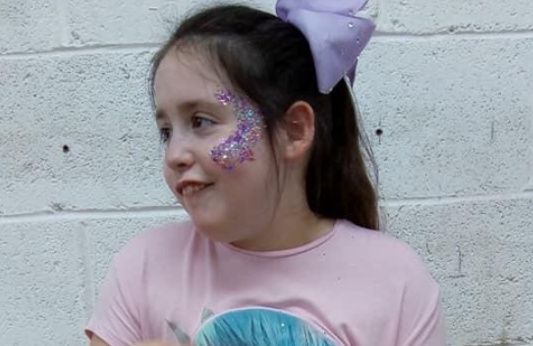 The Tameside Reporter and Tameside Radio this week pledged to make a tragic 10-year-old schoolgirl's Disney dream come true by helping to pay for her trip to Paris.
Molly May Rainbird was diagnosed just a few months ago with a rare degenerative condition that has no known cure.
Her family were left devastated but also overwhelmed when Molly's entire school - St Paul's in Stalybridge - stepped up to try to help raise the funds needed to take her to Disney while she is still able to travel.
School, staff and parents have been busy running and walking the distance from Stalybridge to Disneyland Paris - 499 miles and 3,616 laps of the school field - to ensure her dream can become a reality.
Molly was five when her family and schoolteachers started noticing problems. She was first diagnosed with autism and later, as things got worse, with myoclonic epilepsy.
But blood tests in May revealed the true extent of Molly's condition and she was diagnosed with a form of Batten's Disease called CLN1; a degenerative condition, which currently has no known cure.
"We were devastated to find out Molly's diagnosis," said her mother, Adele Ingham. "She currently has the mental age of a four or five year old and eventually, she will lose her sight and her ability to communicate and to swallow."
While Molly's loved ones were coming to terms with the shattering news, her local community soon leapt to her aid.
Molly has a lifelong love of Disney princesses and her family want to take her on a 'bucket list' trip to Disneyland Paris while she is still capable of making the journey. A JustGiving page was set up to raise £2,500.
Throughout this week, Molly's friends and teachers at St Paul's C of E Primary School have been going the extra mile - literally - to get her to Disneyland, putting their motto of 'aiming higher, caring together' in action.
Collectively, they're walking the 499 miles distance between Stalybridge and Paris, a grand total of 3,616 laps of the school field.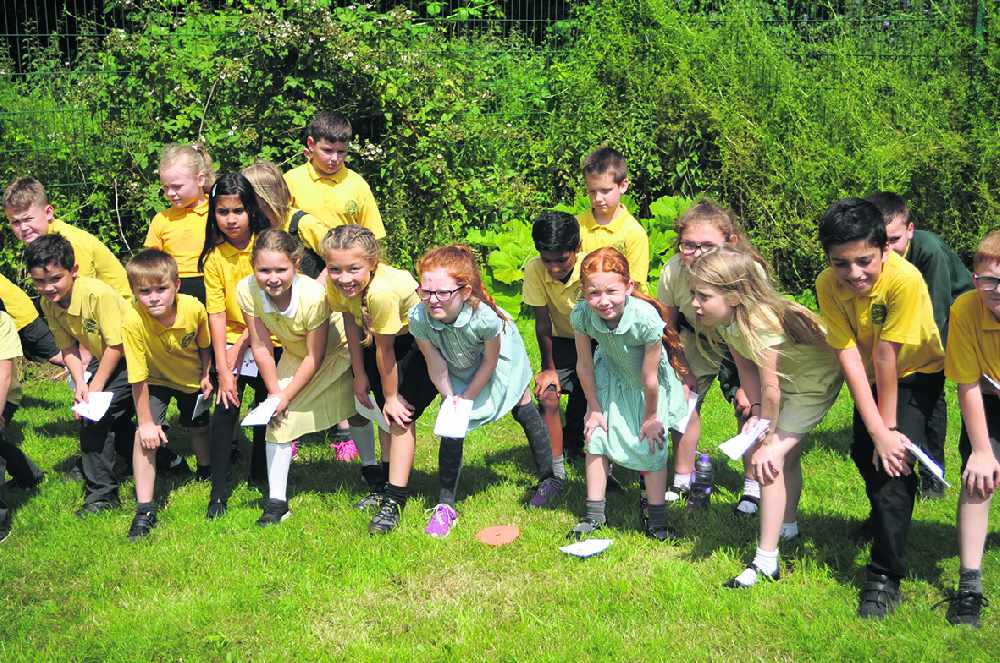 Headteacher Simon Wright said: "Molly is a really, really lovely girl who has family here too. We talked in school about doing a fundraising event and then our wonderful teaching assistants came up with a really creative idea of walking 499 miles to get Molly to Disney.
"All the children across all of the classes have been doing laps of the school field, and some of the staff have been running around as well.
"It's difficult dealing with emotions around this, but we've tried to embrace an approach of doing something positive and productive for Molly and her family."
It was hoped the money raised at St. Paul's would push donations over the £2,500 target to enable Molly to get to Disney.
Adele said she's been awed by everyone's efforts. "I've been completely overwhelmed by the response since Molly's diagnosis," she said. "I didn't expect people to come together as much as they have, it's amazing."
Chris Bird, Executive Chair of the Tameside Reporter and Tameside Radio said: "It's impossible not to be moved by Molly's story and immediately we wanted to do something.
"We want to make sure that Molly can go to Paris and so have pledged... to make that dream come true."
CLN1 is currently incurable, but a glimmer of hope has emerged for Molly and her family. Exactly one week after her diagnosis, a clinical trial into her condition was announced.
A company called Abeona Therapeutics has received FDA approval for a phase 1/2 trial of gene therapy for CLN1.
As Molly's condition is onset, her family his hopeful she might be accepted onto the trial, which would see her travel to either Rochester, New York or Hamburg in Germany for treatment.
If you would like to help Molly meet her princess heroes you can donate at her Just Giving. page at www.justgiving.com/crowdfunding/memoriesformolly.