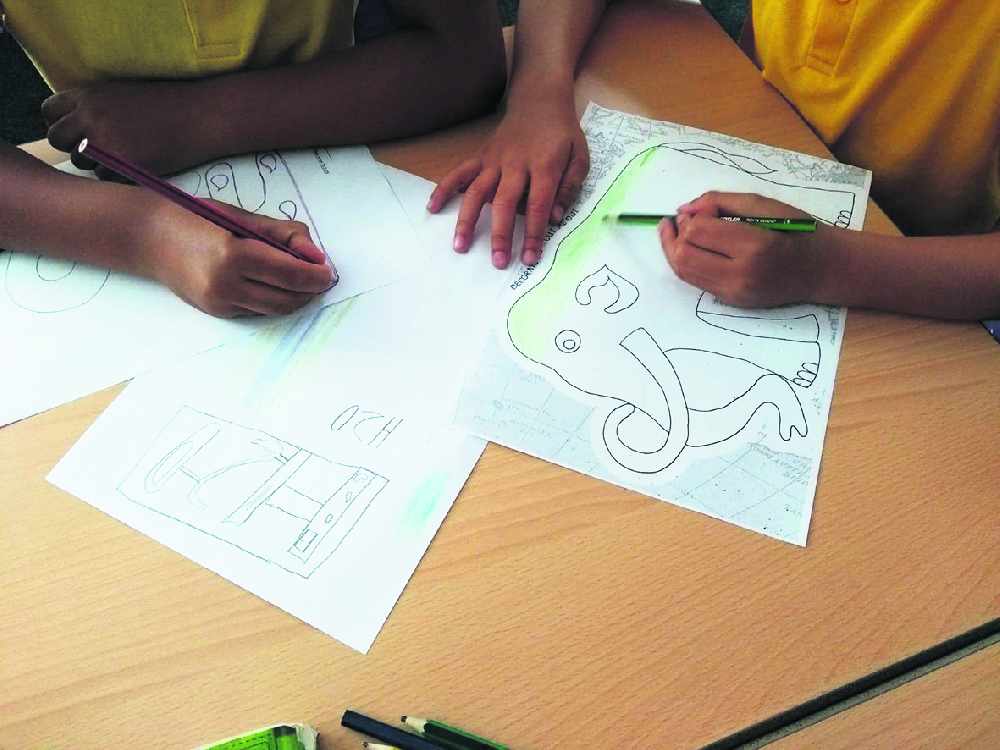 Plans for the world's first Intergalactic Mammoth Festival are coming together.
Twelve community groups and schools signed up to design an out of this world pachyderm.
Thanks to funding from The National Lottery Community Fund there will be a two week arts trail involving local businesses in July before a grand finale at The Event in Mossley Park on Sunday, July 21.
Artists from Green Monster Arts worked alongside pupils from All Saints and Livingstone Primary Schools.
Volunteers from the Friends of Mossley Park group have organised a full programme of stalls, free and low cost activities, along with a programme of performances. Activities will range from hook-a-duck to Interplanetary Laser Tag.
First Mossley Cubs barbecue will be in full swing and there will be plenty of room to park your picnic blanket too.
The project aims to get community groups working together, get families out exploring in search of mammoths and to showcase all of the amazing voluntary activity happening in Mossley all year round.
Trail leaflets will be given to all Mossley primary school pupils in July and will be available to the public at community centres and local businesses. The team hopes to see more mammoth hunters out and about than ever before as the project enters its third year.
Visit the Marvellous Mossley Facebook page and website https://marvellousmossley.org/ for news. If you would like to join the project planning group or volunteer to help out at The Event email [email protected]