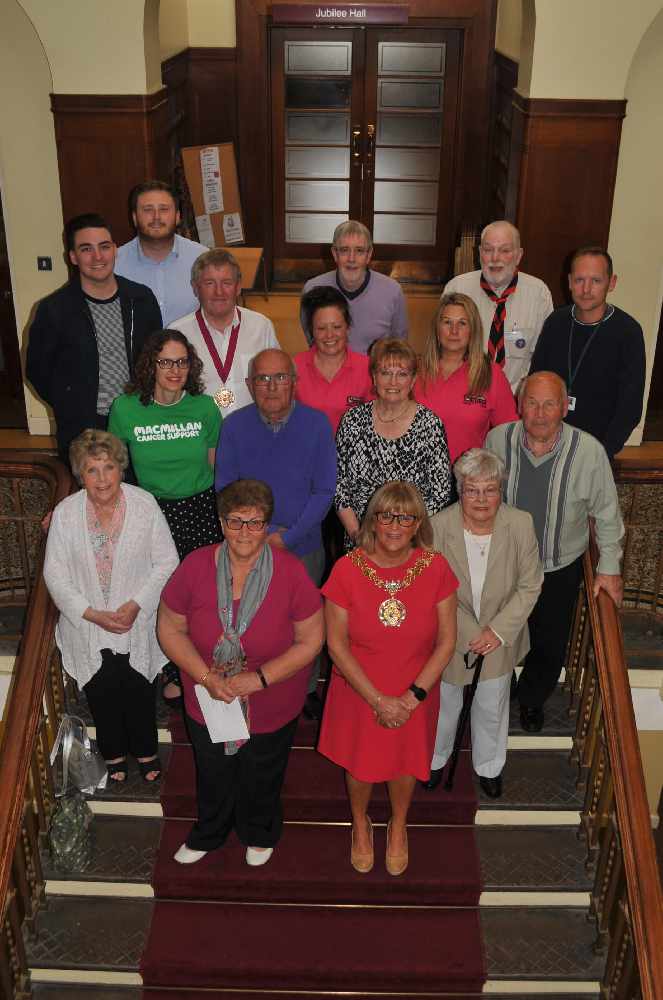 Former Mayor of Tameside Cllr Denise Ward had one final duty to perform in her role before handing over the chains of office.
That was to present her chosen charities of her year as the Civic Mayor of Tameside with the proceeds of her hard work.
This year that total came to a magnificent £23,248.57 - which was shared among the charities.
The recipients this year gathered at Dukinfield Town Hall to be presented with cheques.
Representatives from the charities Macmillan Cancer, Tameside 4 Good, the Forget-Me-Not-Buddies, Willow Wood Hospice and St Vincent de Paul Society based at St Mary's RC Church all received a share from the funds.
A series of fundraising events were organised by the Mayor throughout her year, including meals, functions, balls and events.
She said she had enjoyed a marvellous 12 months as mayor with support from her husband and consort, David McNally, saying it had been a privilege and honour to meet so many people across the borough.
But she saved special thanks for all those who volunteer their time free of charge in recognition of the huge part they play in helping to benefit Tameside life for others who are less fortunate.