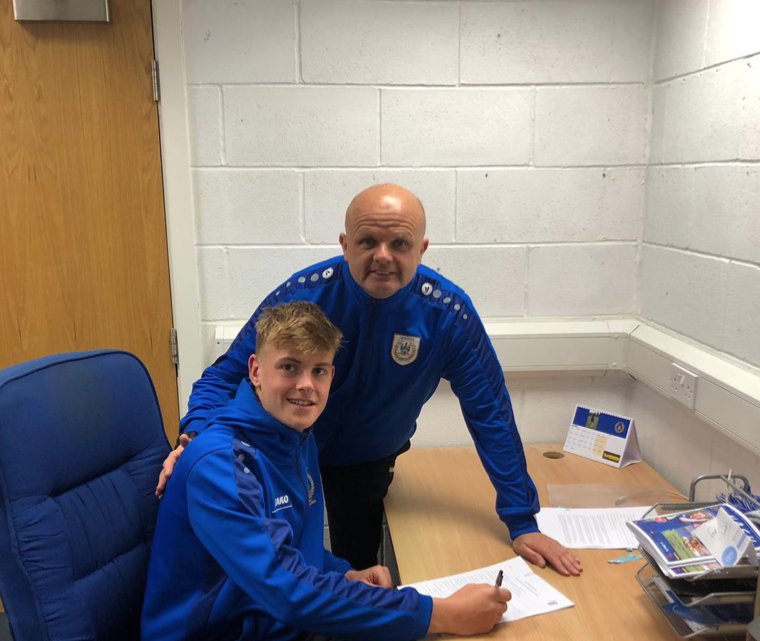 Curzon Ashton have confirmed the signing of midfielder Luke Merill for the 2019/20 season.
The 18-year-old joined Curzon after being released from Blackburn Rovers at 16.
Prior to his time with Blackburn, Luke played for Manchester City. He then became captain of Curzon's U17s last year and led them throughout the season.
Luke will be part of a Curzon squad preparing for their fifth consecutive season in the National League North. The Nash, who will be managed by Mark Bradshaw, ended last season 14 points above the relegation zone. They also lifted the Manchester Premier Cup after beating Mossley 3-1 at Ewen Fields.
Picture taken from Curzon Ashton.