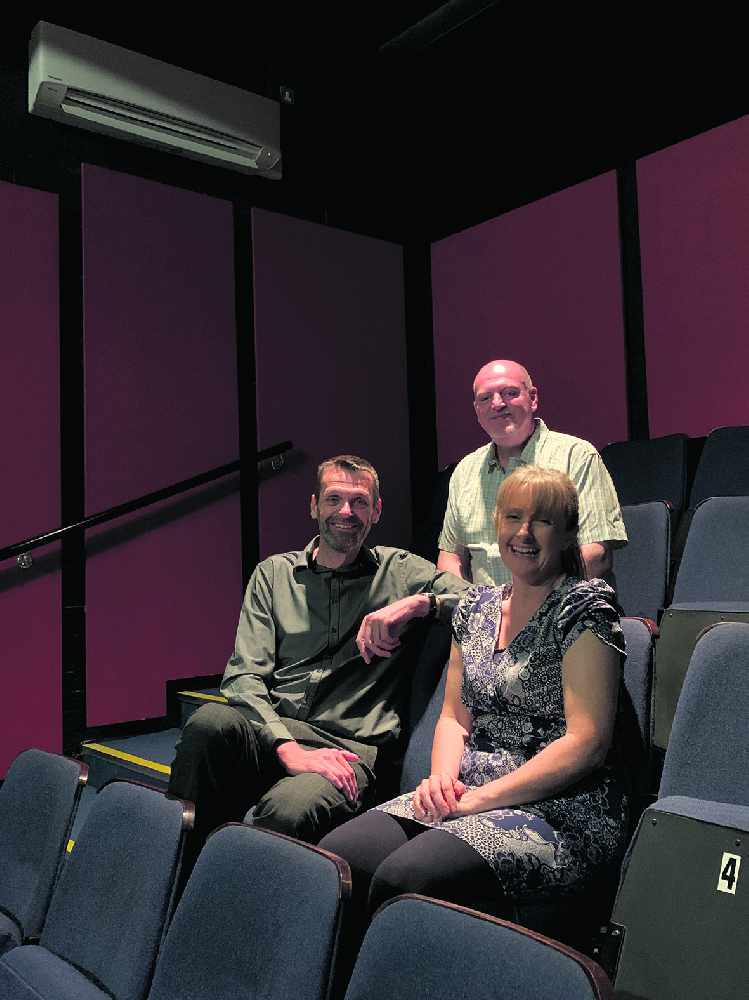 In the summer it was too hot and in the winter it was too cold. But now, Guide Bridge Theatre will be just right for it's patrons, after the installation of a new air-conditioning system. 
When the theatre's creaky, old gas boiler was condemned earlier this year, members decided that rather than repair it, they'd upgrade the system instead.
Mike Lawlor, Chair of Guide Bridge Theatre, explained: "The old boiler system was that loud that when everybody is in, you had to turn it off. Then the place cooled down so before the play would finish, the audience would be shivering and putting their coats on!
"Then in the summer, because it's a tin roof, we all baked. You could get the building hot but couldn't cool it down. This is much better."
The new air conditioning was fitted by Coolair Services Ltd, who were delighted to help out a local organisation.
"Coolair were fantastic, there was no disruption," Mike said. "We had a play on that week but we'd come in at 5 o'clock and the place was always spotless."
The £11,000 upgrade is the first of many ideas Guide Bridge Theatre has to upgrade the auditorium. There are plans to make the lighting box bigger and move it centrally, add more women's toilets and redo the car park.
But all these things won't come cheap, so fundraising is underway.
Vice-Chair Jane Wood said: "We have a group of people that do fundraising evenings for us. We're going to look at working with some of our partners and theatre users to apply for grants and that sort of thing.
"We've got a growing youth group now, so we're starting to see quite a few new people coming in. We're expanding our audiences."
Mark added: "It's the only way forward and you have to get them at the right time. We're doing a lot of work now on what we want doing, how much it's going to cost, and then put a bid in to a funding body.
"We're very fortunate because we're a community theatre and we push that as much as we can. We have outside users who come in to hire the space, which is another reason we're upgrading the auditorium."
You can support Guide Bridge Theatre by purchasing tickets to one of their upcoming productions. For more information, visit www.gbtheatre.co.uk.