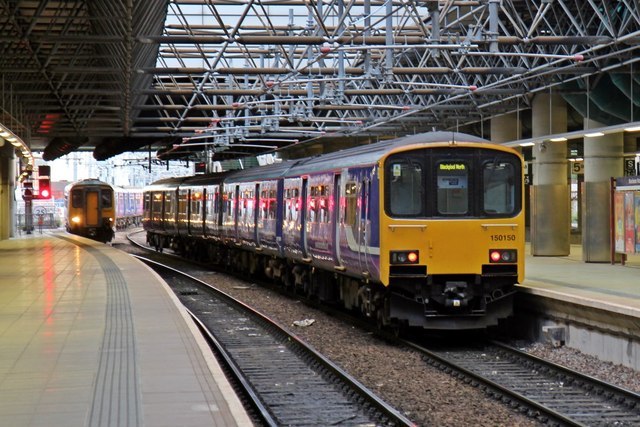 Calls from Greater Manchester's mayor to strip Northern of its rail franchise have been knocked by the government.
Andy Burnham, along with Liverpool city region counterpart Steve Rotherham, declared 'enough is enough' as the operator had failed to deliver sustained improvement. A year on from timetable change chaos and serious disruption across the region, the mayoral pair said ministers should step in and take over the contract.
But the Department for Transport almost immediately ruled out such action, insisting improvements had been made.
A spokesperson said: "We have seen much needed improvements in Northern services since last year, with industry expert Richard George driving forward a recovery plan focused on reliable services.
"Alongside Transport for the North, who co-manage the franchise, our absolute priority is delivering the services that passengers expect and deserve.
"At a time when performance is improving and brand-new trains are being rolled out to replace the unpopular and dated Pacers, change could result in significant disruption. We see no reason at this stage to consider making changes to the franchise."
Northern said further timetable changes implemented following the disruption in May last year had introduced new services.
Managing director David Brown said: "We agree the North deserves the best possible rail service and are working hard to improve the performance and reliability for customers.
"The unacceptable disruption following the May 2018 timetable change was caused by delays in infrastructure projects out of our control. We have apologised to our customers for the pain this caused. We have seen two successful timetable changes since then, introducing many more new services.
"Since last year, we have made a large number of improvements for customers – including better punctuality, investment in new and refurbished trains, over 2,000 new services and hundreds more people employed to help customers.
"These improvements are still a work in progress – but we are making things better for our customers. We want and expect things to continue to improve."
The DfT said Northern was investing £500m in new rolling stock – some of which will start to be rolled out this summer – with all other trains 'refurbished'.
Earlier on Wednesday, both mayors had said services across GM and the north west 'remain unreliable and over-crowded' and patience among local leaders had run out.
"It is only through taking this tough action that we can restore the trust of the public and deliver a rail network that finally works for its passengers," Mr Burnham added. "We have been extremely patient with Northern but enough is enough. The people of Greater Manchester deserve much better than this."