A Dukinfield man who has documented the town's many changes over the years, through the art of photography, has vowed to continue the project as long as he can.
David Owens has lived in Dukinfield for 50 years, since his parents moved back to their home town when he was three years old.
For the past five years, he's been digging out old photographs of Dukinfield and taking pictures of the same views as they are today.
"I saw Dukinfield change as a young boy," David explained. "I noticed little things; as trivial as it sounds, I noticed street lamps being changed, buses changing colour etc. I saw buildings being demolished and new ones going up.
"I started taking pictures in my teens when I got my first camera. I'm not big into photography but I took pictures of buildings coming down and various street scenes, which I dug out when I started the 'then and now' photographs."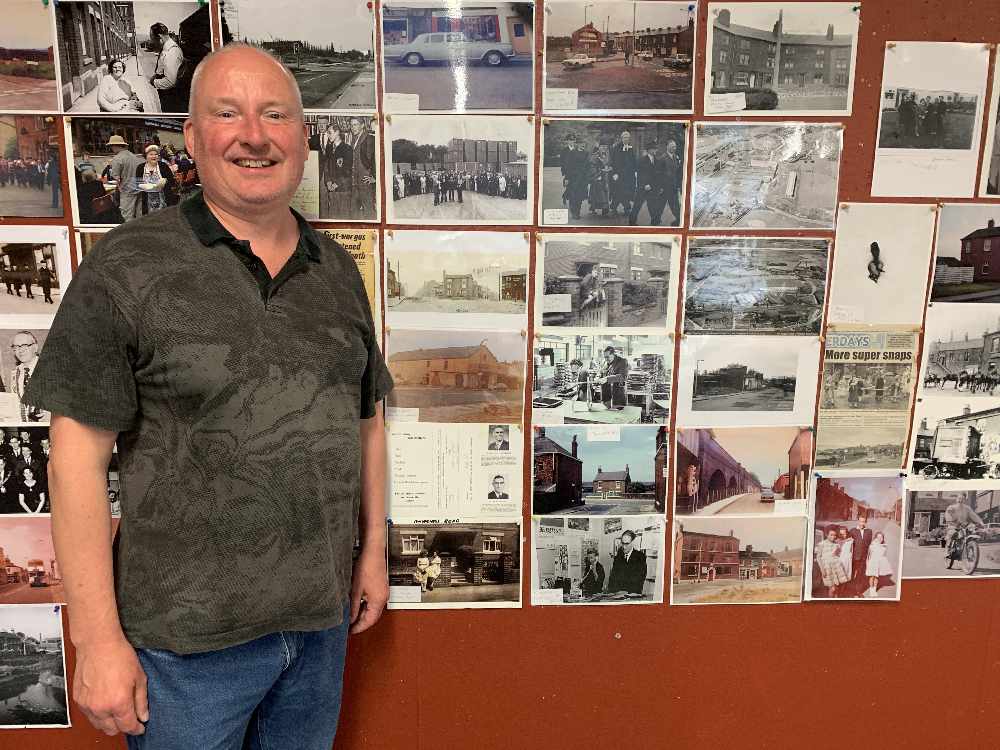 David's work has generated huge interest on Facebook and forms a large part of the annual photo exhibition at Dukinfield Library, which is currently running throughout July.
He never expected the project to be so popular and vows to continue doing it as long as he can.
He said: "I thought people might be interested in seeing it but then they asked me to keep them coming. As long as the pictures are there and I've got the time, I'll keep doing it. I love it.
"I've got lots of civic pride. I think the town hall is absolutely beautiful and it should be preserved forever because it's an amazing building. It's one of the best town halls in the country, in my opinion. I've just got a lot of pride in the town I live in."
For his latest comparison, David is looking for pictures of the old Town Lane, which is where Concorde Way and Dukinfield Library are now, before it was demolished in the 60s and early 70s.
"I actually remember the cars going up and down there," he said. "It was wide at the top, then went so narrow at the top you could barely get two cars passing. The new property was built and the road was paved over and pedestrianized."
To view David's work, visit www.facebook.com/groups/323427947756123 or head to Dukinfield Library throughout July for the latest photo exhibition.