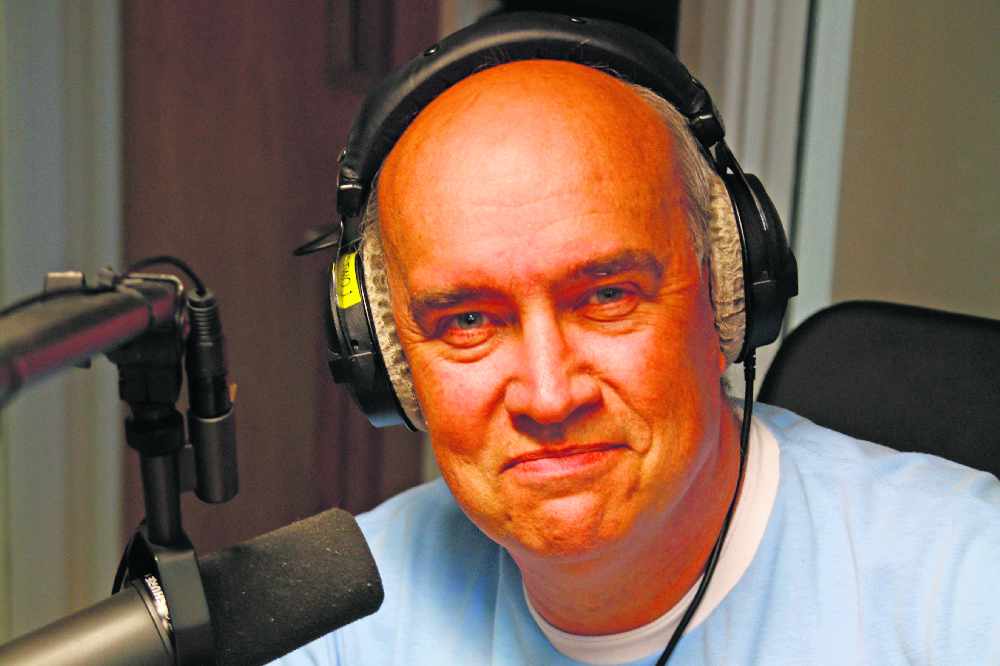 Introducing Tameside Radio & Reporter's latest signing...
Hi there, I'm Ian Cheeseman, you might know me from my time at the BBC or my Youtube channel Forever Blue, and I'm delighted to say I'm going to be presenting a weekly one hour chat show on Tameside Radio and doing a weekly column for the Reporter and Chronicle.
Although I'm mostly known for my reporting on Manchester City and sport, there's far more to me than meets the eye, and in the coming weeks and months I plan to talk about all sorts of subjects, and interview a variety of interesting guests at one o'clock on Saturdays.
I spent the formative part of my career in the neighbouring borough of Oldham, broadcasting to the patients of the Royal Oldham and Infirmary and I learnt so much from my time at Radio Cavell as a volunteer.
I presented a Sunday morning show called "All kinds of Everything", the title of Dana's 1970 Eurovision Song Contest winner.
I used the title as an excuse to interview everyone I could think of, from footballers and managers like Joe Royle and Andy Ritchie to TV stars like
Coronation Street's Sally Ann Mathews and Brigit Forsyth from "Whatever Happened to the likely Lads".
I chatted to astrologers, Tarot card readers, UFO experts and politicians and recorded special shows while running the London marathon, flying over Greater Manchester in a light aircraft (as the passenger not the pilot!) and from holiday destinations like Walt Disney World and
Blackpool.
I love chatting to people, everyone has a story in them, even though sometimes they'll claim they're boring; they very rarely are.
I have opinions on everything, don't we all? I hate driving endlessly around pot holes, road rage gets on my nerves and I'm so upset by the levels of litter we see everywhere these days.
I love science fiction, I attend musicals whenever I can (I'll be seeing Book of Mormon in Manchester next month) and my eldest son appears regularly in amateur dramatics, and he's brilliant, though I would say that wouldn't I?
In my columns and on my chat show, you can expect anything and everything, but for my first show this Saturday my guest is probably a bit more predictable.
Dr Gary James is a history academic, a research fellow of De Montfort University, and a fascinating person to listen to.
The reason I've selected him as my first guest is because it's the FA Cup Final on Saturday.
In my youth we all used to snuggle around the TV and watch the build-up all day including elements like A Question of Sport and It's a Knockout.
This week I'll be at Wembley to watch Manchester City attempt to win the domestic treble so I've already recorded my chat with Gary.
Did you know the FA Cup final was once staged in Fallowfield?
I bet you know that Hyde United hold an FA Cup record don't you, but can you remember who they played that day?
I hope you enjoy my debut, and if you know fascinating people, or you're one yourself maybe I'll be speaking to you in the coming months.