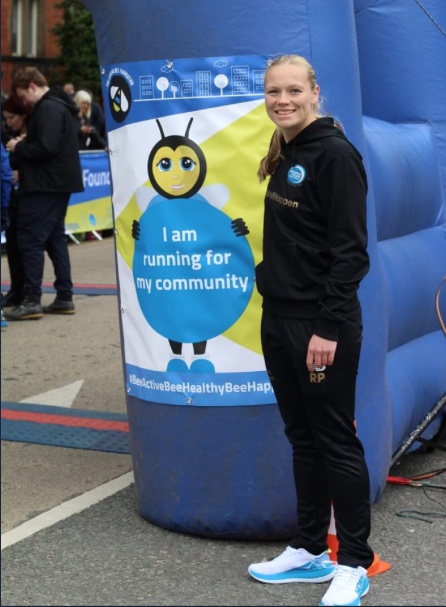 As part of the National School Week celebrations, Arlies Primary School pupils were given a motivational talk from British triathlete Rhianna Parkinson.
Rhianna, who is a Sports Tours International ambassador, spoke to the Stalybridge pupils about her journey in the sport and the importance of health and wellbeing in day-to-day life.
The 28-year-old also praised the objectives of the Running Bee Foundation – the official charity partner of Sports Tours International – which is aiming to improve the health and wellbeing of local residents and help to tackle the challenge of childhood obesity.
Rhianna, who has also been supported by the Running Bee Foundation in the form of supplying a coach, said she was delighted with the pupils' enthusiasm.
"We've been talking about what the Running Bee Foundation does, in terms of getting children active," she told Reporter Sport.
"We're also making sure that they're having a great time at Running Bee events.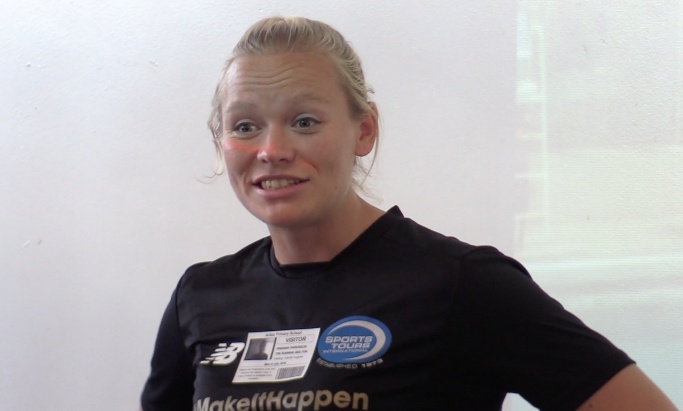 "We also had a guest appearance from Mo the Bee herself, and I spoke to the kids about what I did to get into sport and how it's been important for me and my life.
"It's made me feel so much better about myself and pushed me to places I never thought were possible.
"They had loads of questions and it was fantastic to see them getting so involved."
Rhianna has recently returned from a sports camp at Club La Santa, Lanzarote, ahead of the Ironman World Championships in Nice, France.
She said the experience was invaluable and one she won't forget in a hurry.
"I've been trying to get stuck into as much as possible," she said.
"They do lots of races like aquathons, which is a swim and a run, and they also do a duathlon, which is run, bike, run. I also did the half marathon in the heat as well, which kind of replicated the conditions I'll be racing in at the Ironman World Championships in Nice. The facilities are absolutely incredible and just perfect for training."
Despite Rhianna's incredible rise in the sport, which has seen her compete in Dubai and South Africa, she hasn't always been active and healthy.
In fact, for a period of time, she was averse to training and would often be found on the sofa.
She added: "It's changed my life and pushed me to places I didn't think were possible, and it's also helped me to make new friends who motivate me, whereas five years ago I was sat on the couch doing absolutely nothing, wasn't feeling great and my health wasn't fantastic.
"Getting into triathlon has made me so much happier and it's really pushed me to be my best."
Of the support from the Running Bee Foundation, Rhianna said: "It's made a massive change as I now have structure and discipline. Previously I was over-training and picking up needless injuries.
I love it and believe in the training, so hopefully I'll be able to better last year's result. It will be tough as there's a lot of hill climbing on the bike but I'm ready to take it on and I'm going into it fearless.
"Without local sports clubs you don't have the benefit of experienced coaches. You need facilities there to enable and empower children to get involved with sport and to make sure there's a sport for everyone. I started out in football and love it with a passion, but now I'm involved with triathlon I'm not looking back.
"Without those opportunities and facilities I wouldn't have found the right sport for me."