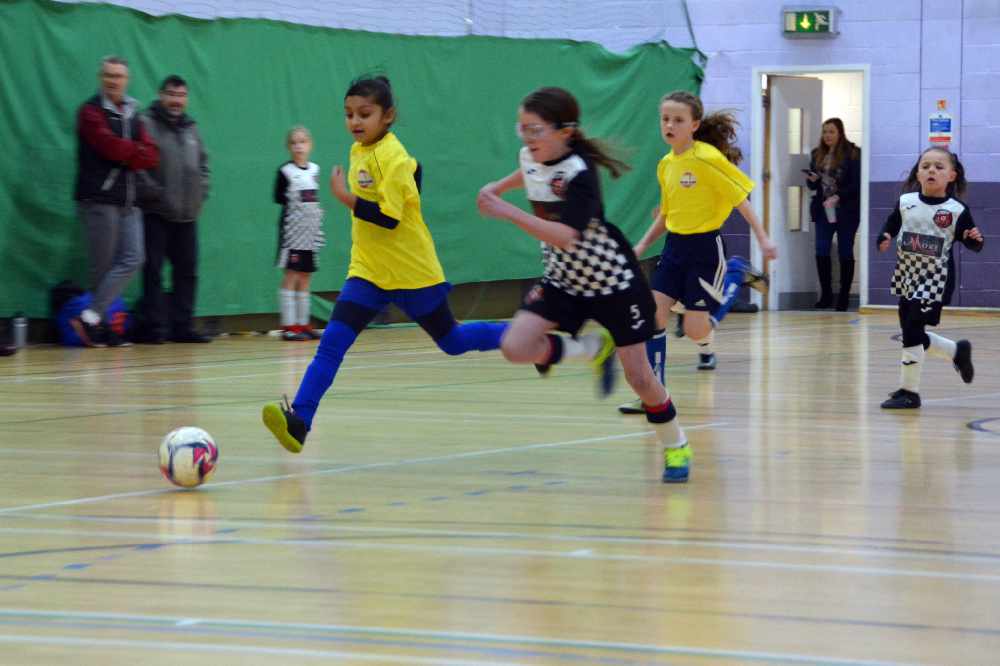 Sala Soccer Schools & Futsal Club are on the hunt for the next generation of female players after receiving a £3000 Grow the Game grant.
The scheme, which is funded by The Football Association [The FA] and delivered by the Football Foundation, will enable Sala Soccer to create two new girls u11/12s & 13s/14s Futsal teams, providing a significant boost to female participatory opportunities in Tameside.

The Grow the Game scheme sees grants of £1,500 awarded to community football clubs wishing to create new teams, especially amongst under-represented groups.

This year, funding was made available for clubs looking to create new female and disability football teams, which can assist towards the costs of FA coaching courses; FA league affiliation costs; referees' fees; first aid kits; football kit and equipment.

Neil Lucas, Club chairman, said: This fantastic grant from the Football foundation will help our FA Charter Standard development club to help grow the game of girls Futsal in the area

Futsal is FIFA's only official small sided game which is played on a hard indoor surface with a smaller heavier ball and is a five a side game banded as the breeding ground for some of the worlds best men's and women's footballers.

The game originated in South America in the 1930s and spread to Spain and Portugal as the Women's choice in small sided football with more players playing Futsal than the traditional 11 a side game.