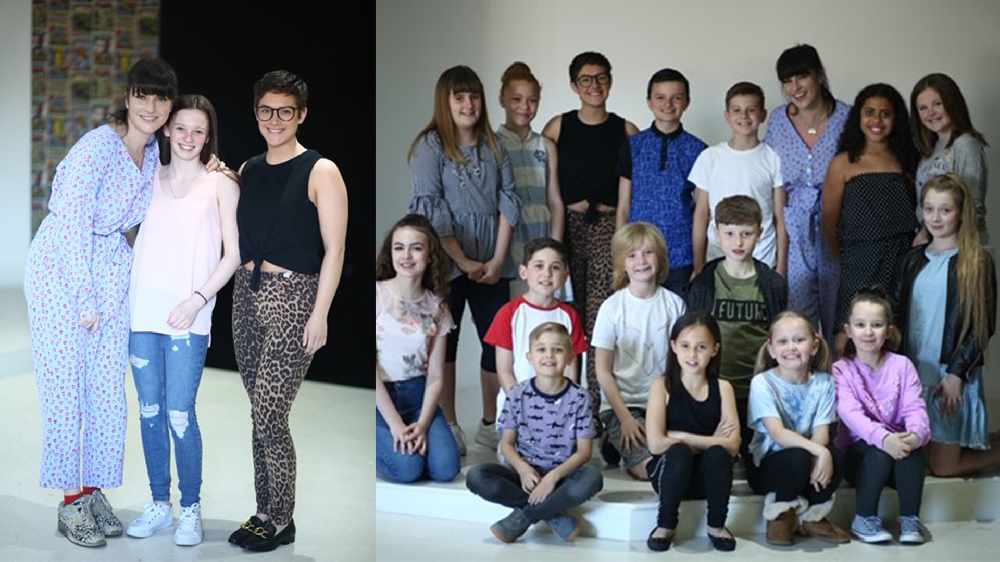 Strawberry Angels Modelling and Casting are going from strength to strength thanks to a helping hand from some established soap stars.
Children with the casting agency have been treated to a series of workshops by no other than Laura Norton and Isabel Hodgins - better known as their characters Kerry Wyatt and Victoria Sugden from hit soap Emmerdale.
Children from as young as four have been learning the tricks of the trade from the celebrities, who have been just as keen to pass on all their knowledge.
Owner of the studio and agency Kate Willis says it's an exciting time for the team there. "It's going be a regular thing now, every month.
"We had three different classes. They were playing games and showing them improv for castings - getting them ready on what to expect.
"Laura even said she was going to speak to the casting director about getting one of the kids on Emmerdale as she said she's that good."
With such a positive response to the recent classes, Kate says they're looking to go one step further: "We got brilliant feedback about all the children.
"The plan is, even though we've done it with the girls from Emmerdale, we're looking at getting the stars from Hollyoaks.
"We've got casting directors that are getting involved which is a big thing for us because when they meet the children they remember them then for future castings."
The agency has already had plenty of success, with two of their children going on to star in regular roles on the Channel 4 soap
Hollyoaks.
Kate said: "Two of our children are now regulars on there. "We've also had regulars on Coronation Street - Eva's twins - they were played by our children. We've had extras on Emmerdale so we get all the big northern briefs now for castings.
"It's massive, we're very well known now and one of the biggest in the North West for children. That's what we specialise in and we're 10 years in now so it's going good."
Kate and the rest of the team at Strawberry Angels are now looking forward to the next step for their business.