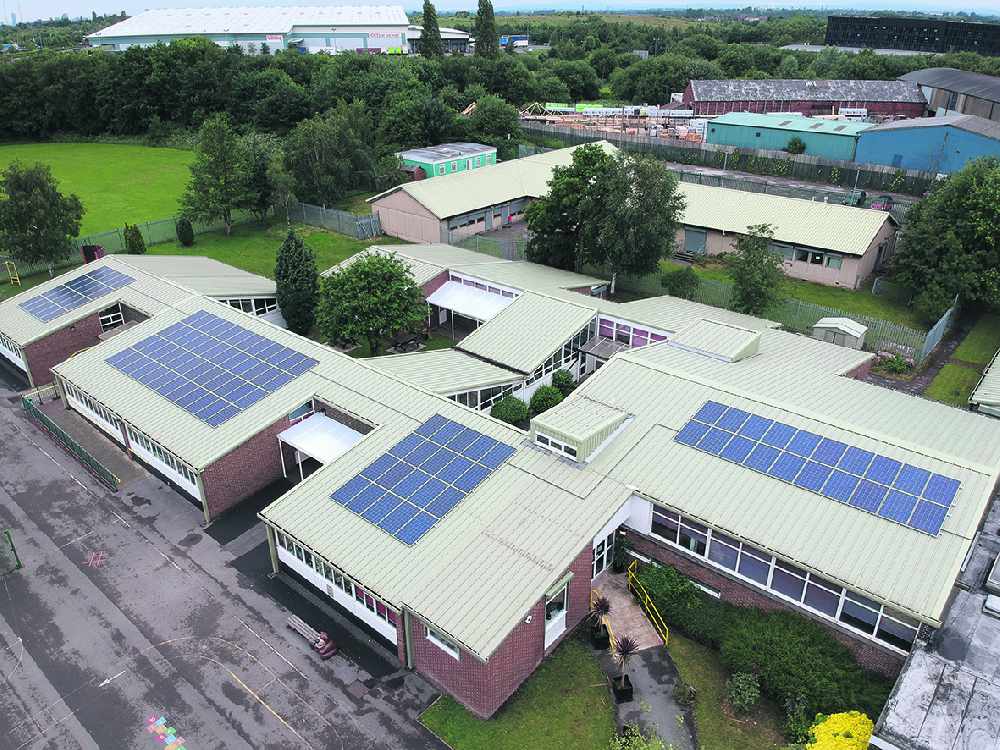 An Ashton school has joined the eco revolution with the installation of solar panels on its roof.
Ashton West End Primary Academy has had 108 of the electricity generating panels installed on its roof by the team from Solar For Schools.
The panels will help reduce the school's electricity bill and their reliance on fossil fuels and the national grid.
As part of the package, students were treated to a workshop explaining how solar panels work and the benefits of having them.
They worked in groups to find out the biggest users of electricity in the classroom and discovered the best ways to conserve energy.
The entire school was delivered an assembly on the way solar panels work and were taught how to track their statistics on generation and usage.
Assistant head teacher Kim Pizuti was one of the driving forces behind the school signing up to the clean energy generation scheme after a chance meeting at a schools' conference in Birmingham.
"We want to cut down on our own energy bills and help the environment - but all that will be in the years to come," she explained.
"Initially it was to ensure the children were aware of why we had the solar panels installed and what we were doing for the environment. Eventually over the years the school's bills will reduce."
The panels are part of a Solar For Schools scheme, an all inclusive package that includes the panels, set up and education for the school's pupils.
As part of the workshops the children found out how much electricity was being produced by the panels and how much electricity the school uses to provide an understanding of the benefits of the solar panels."
Less than 10 per cent of schools nationally have this kind of renewable energy and the school is keen to be at the cutting edge of the eco revolution.
"We're really proud," added Kim.
"We try our best in school to save energy. We turn lights out, we have monitors checking on water and we have a recycling and eco club.
"We feel really passionate about it and we're happy that we're part of that 10 per cent of schools that now have solar panels."